Italian holiday properties perfect for swimming | Sardinia
Posted on 29 April 2010 in Sardinia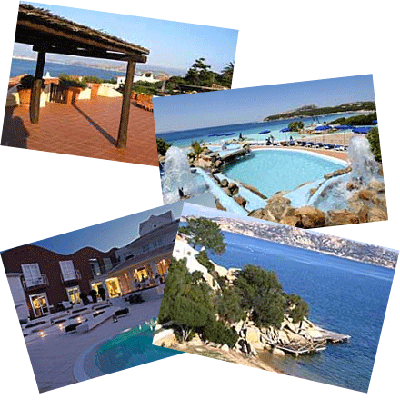 Sarah writes: Northern Sardinia obviously has plenty of great beaches from which to enjoy a paddle in the Mediterranean. And of course there are plenty of holiday properties with pools to relax by if sea swimming isn't your thing. So here's our selection of Essential Italy's very best villas, hotels and apartments from which the pool or the sea is just a short stroll.
If getting up at the crack of dawn and jumping into the sea for a pre-breakfast dip (stark naked if you so desire) is your cup-of-tea, then Elena, Torretta and Rosetta in Porto Rafael are perfect.
If recharging your batteries is your prime concern on holiday, then the special magnetic vibes of Sa Rocca will see you right. Chilling out in fabulous Sardinian countryside by the lovely pool at Lu Ciaccaru has been many guests favourite moments for those staying in Arzachena.
For the romantically inclined, you could be whispering some sweet nothings into your loved one's ear on the beach whilst dinner is being prepared at hotel La Coluccia, or at Colonna Grande Hotel Capo Testa. And last but not least, Torre Gren has 360 degree views and a bar right below you. What more do you need?