Hollywood stars head to Sicily for the Taormina Film Festival
Posted on 22 June 2015 in Italy, Sicily
A number of Hollywood actors and actresses have descended on the coastal town of Taormina in Sicily for the city's 61st Film Festival, bringing a touch of movie magic to the already epic surroundings of the Sicilian coast and the towering Mount Etna volcano.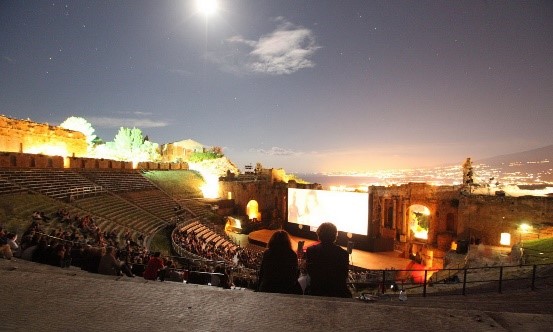 Richard Gere was one of the major names visiting the festival, and was presented with an award, with the audience's admiration celebrating his 40 years in the entertainment industry. Although there will be no films featuring him shown at the festival, he will be leading one of the festival's famous classes, giving those who attend unique insights into the film industry.
Other major names attending the festival include Rupert Everett, Patricia Arquette and Susan Sarandon, while films screened at the festival included special screenings of Jurassic World, While We're Young and Pixar's Inside Out.
First established in 1955, the festival was jointly hosted between Taormina and Messina, before moving to Taormina permanently in 1971, and is Italy's oldest film festival. Over the years it has hosted a number of world-famous stars, and has gained a worldwide reputation as one of the major film festivals for world cinema.
If you'd like to visit Italy and experience its rich culture, alongside its beautiful scenery, wonderful food and friendly people, visit our website for a great selection of Sicily, Sardinia, Tuscany, Umbria, Puglia and Abruzzo holiday rentals.
Image: Taormina Film Fest