The Hidden Beaches of Italy
Posted on 9 April 2018 in Family & Friends, Seaside Holidays
When heading to Italy, there are many tourist attractions to capture your attention, but discover these hidden gems for something different! Although there may be a handful of beaches popular with those holidaying that you wish to sunbathe on for an hour or two, finding the privacy that you and your family may be after isn't a difficult task. Here at Essential Italy, we believe that one of the best activities that you can enjoy while on holiday is uncovering something new, so take a look at our list of these hidden gems.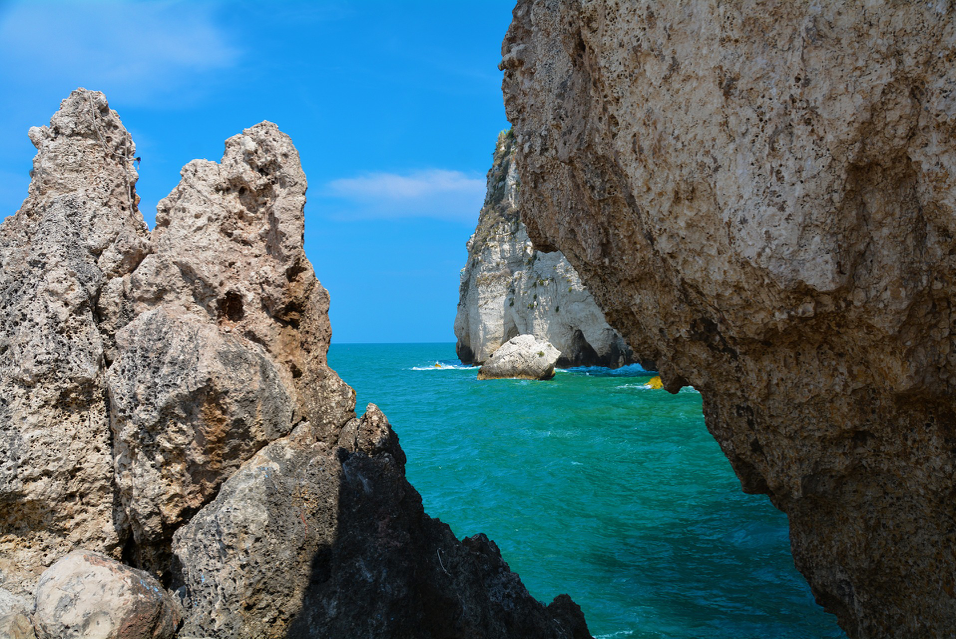 Spiaggia di Sansone
If food and art are on your Tuscany travel bucket list, then you're most definitely in for a treat. However, the fascinating region has so much more to offer; cobbled streets, winding paths and rolling hills all offer you direction, you only have to make the choice to follow. So, if you're planning on visiting the region known for its recognisable Renaissance art and amazing architecture, consider spending a day or two opting for something a little different by visiting Spiaggia di Sansone.
Hopping onto a boat off the coast of the island, you can find yourselves skimming the azure water in the direction of Elma island, home to the spectacular Spiaggia di Sansone. The captivating beach is enchanting, and as the calming sea glistens under the sunlight, you'll be glad you've made the journey over.
Lampedusa Island
Sicily is an incredible place to explore, no matter who you're travelling with. From family fun on the beach to discover the rich history of one of the medieval cities or towns with a group of your closest friends, you'll create unforgettable memories no matter what time of the year you decide to visit.
Lampedusa Island off the coast of Sicily is the embodiment of tranquillity and is a location worth visiting on your next visit. As the largest of the three Pelagic Islands, the highlight of the island, Rabbit Beach, has been voted as one of the world's best beaches several times! The crystal clear waters crash against your feet as you wander along the pristine white sands, offering Italy's answer to the Caribbean.
Vieste Grottoes Gargano
The abundance of white sandy beaches and shimmering turquoise waters has allowed Puglia to cement itself as one of Italy's most popular tourist destinations. The contrast of the water against the whitewashed shoreline means that each summer, some people visit the region for a week of relaxing, unwinding and soaking up some well-deserved sunshine. However, if you're looking for a holiday destination that offers you some peace and quiet, as well as locations to visit that are off the beaten track, then it is also a place for you to consider.
For those of you who are looking to explore the Italian coastline, then The Gargano should be top of your list of places to go in Puglia. When stopping at one of our villas in Puglia with a pool, head down to Vieste Grottoes, where boat trips can take you on an exploration of the nearby caves that the tide has carved out over the years gone by. For those looking to make a day of the trip, the Deireè boat ride stops off at a secluded beach while on your journey and offers you the chance to tuck into some grilled fish and bruschetta – yum!
Italy is a fantastic location; with so much on offer, it is perfect for group getaways as well as fun-filled family escapes. If you're planning on visiting the region this year, why not book your holiday with Essential Italy? We have an extensive range of incredible properties, each filled to the brim with charm and able to cater to a variety of needs. No matter what your requirements are, our team of expert consultants will strive to make sure that each element of your time away from home is as enjoyable as possible.
For more information about which destination is right for you, check out our blog, where a wealth of information about the region is on offer. Or, if you're looking to discover more about the history and culture of the country, why not delve into some of our articles to find out more?