A Guide to Puglia's Towns and Cities
Posted on 29 August 2019 in City Breaks, Puglia, Seaside Holidays
A city or town is often the bustling, beating heart of a region and its surrounding area. The best ones are a hub of culture, food and architecture and can show you endless hidden gems. Puglia is no exception, and this sun-washed southern region of Italy is home to some extraordinarily beautiful towns and cities that call for exploration. Whether you want to visit for the day or delve into a unique city break, we have our handy guide to some of the best cities and towns of Puglia.
Lecce
The pale and soft stone of Lecce is still one of the city's biggest exports, and much of the city is built using it. It's sandy and whitewashed appearance gives the city a feel of brightness and splendour. The city had a habit of being conquered by emperors of old, and as a result, is rich in history and architecture. While popular with tourists, the city does not feel overrun. The lavishly decorated baroque cathedrals and churches are a predominant visiting point and taking a relaxing walk around the city is a fantastic way to see them. For trips and activities, you can try one of the many cooking classes or walking tours available. To immerse yourself in some history, Museo Faggiano provides an exciting experience, exploring Roman crypts and underground tunnels.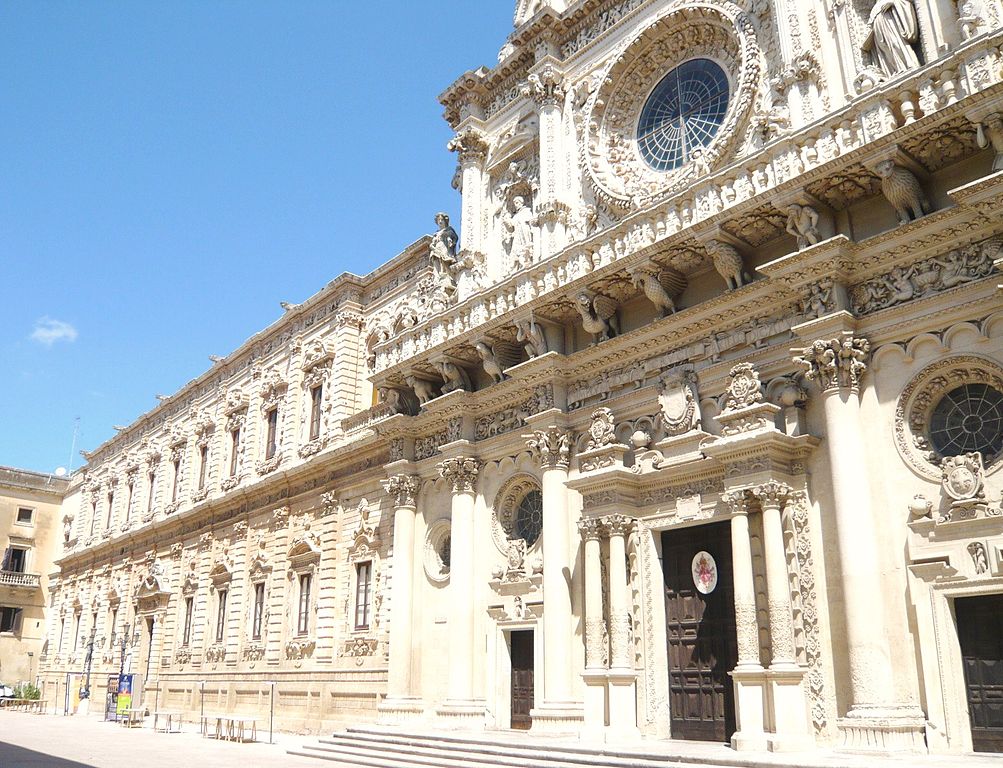 Vieste
On the coast of Puglia's Gargano peninsula sits the quaint seaside town of Vieste. The town itself is made up of winding alleyways and staircases snaking around the houses of whitewashed walls. The 11th-century cathedral is one of the main visiting points; however, the surrounding beaches are the town's main pull. There are two beaches within walking distance from Vieste so you can spend an afternoon relaxing on the sand. Alternatively, you can enjoy a clifftop view from one of its delightful coastal walks.
Polignano a Mare
The town of Polignano a Mare is a sight in itself, spectacularly poised on a large rock jutting out into the ocean. The old town is beautiful and steeped in history and a lovely place to enjoy a walk or dine out, surrounded by pretty white and gold stone buildings. The town's accompanying beach Cala Porto can be reached easily and is a beach of white pebbles and azure waters.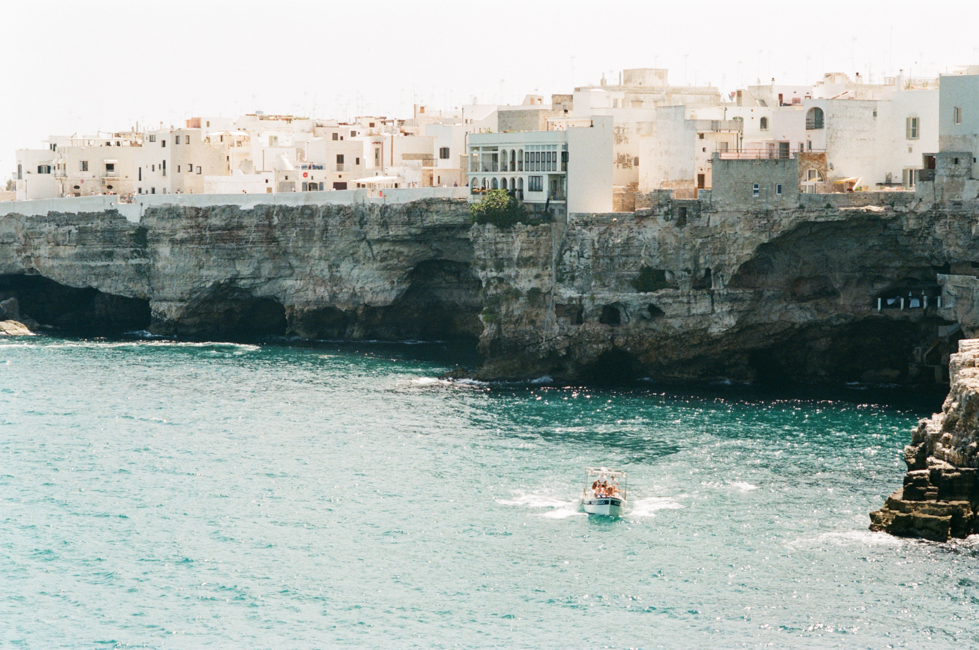 Bari
If you arrive in Puglia via aeroplane, Bari is home to one of the region's two airports (the other being Brindisi). While the new town is relatively nondescript, we recommend an afternoon spent wandering around the old town area. It is here you get a glimpse of Italian family life as the streets are lined with generations of Italians, playing, chatting and cooking in the streets. Many walking and food tours are available for you to discover some of the best street food Bari has to offer.
Alberobello
One of Italy's many UNESCO World Heritage sights, Alberobello is another town that is perfect for a day trip. Trulli are traditional dry-stone huts that have a cone-shaped roof and are unique to the region of Puglia. Alberobello's UNESCO status was awarded as it is considered the best example of a town made up of Trulli. You can stay in the town and experience staying in Trulli with us, although during peak times the town can get very busy.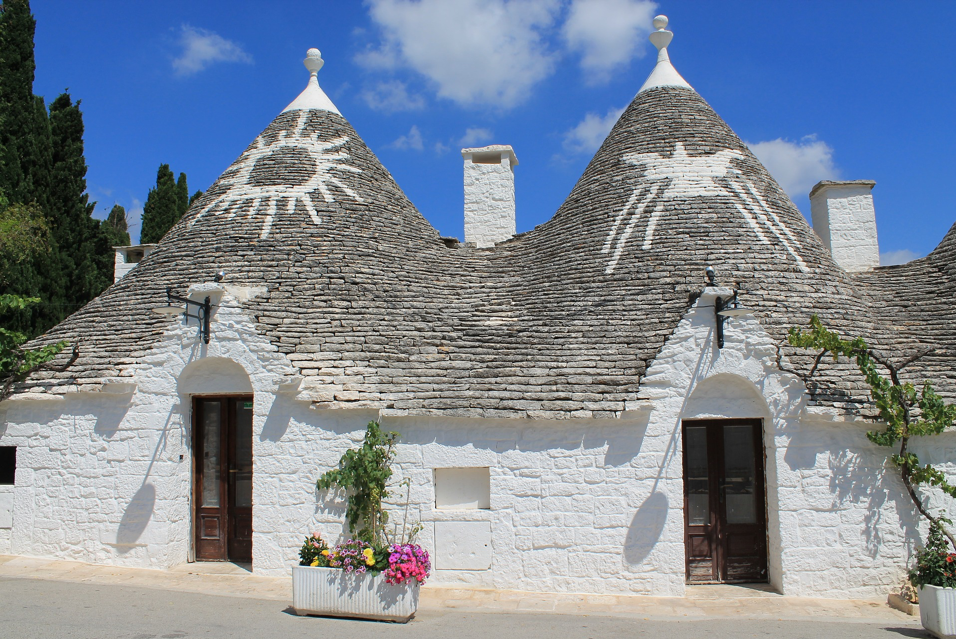 Locorotondo
A hidden gem of the region, Locorotondo is not awash with tourist attractions, and therefore, remains quiet and out of the way of hordes of visitors. The town, however, is no less beautiful than its busier counterparts, and there is plenty to see and do here. The area is particularly famous for its wines, and with plenty of lovely restaurants, it is the perfect place to dine and sample some of the best wines in Puglia. The pretty streets, kept pristine by residents, are a fantastic place to stroll and explore.
To visit some of these beautiful and unique towns and cities, and experience one of Italy's finest regions, our luxury villas in Puglia are the perfect place to set up base.