Funghi
Posted on 21 October 2009 in Uncategorized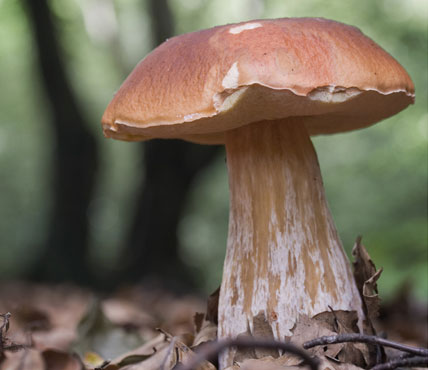 Photo courtesy of Matt Blakemore.
Sarah writes: the mushroom picking season is in full swing here in Italy, and apparently it's a record year. The dry and very hot summer – followed by a couple of downpours in the middle of September – and then the return of warm and sunny weather has provided the perfect conditions for the famous 'Porcini'.
Probably best known dried, these mushrooms are used in many sauces and stews but the tastiest way to eat then (as far as I am concerned) is in a good risotto with a generous sprinkling of parmesan cheese, accompanied by a full flavoured bottle of red wine. Or maybe two.
On my travels around Italy, some of the best places to sample this fantastic yet simple dish are: Hotel Su Gologone (Sardinia); Borgo San Marco (Puglia);and Casa Lorenzo (Tuscany – Lorenzo will actually take you to look for them and then you can have fun cooking them yourselves).
If you get your skates on you'll see for yourself, as all these properties are within easy reach of Ryanair flights and we can guarantee that you will get some great Italian cooking along with some of the fresh new wines (Vino Novello) that will be in the shops very soon. The chances are that you will also get some warm sunshine and the time to try some beautiful walks, safe in the knowledge that lunch or dinner (or both) is going to be a real treat.
Buon appetito!