Florence to celebrate 50 Days of International Cinema
Posted on 19 October 2015 in Italy, Tuscany
Starting on October 29, 50 Days of International Cinema will return to Florence, beginning the film festival season in the region.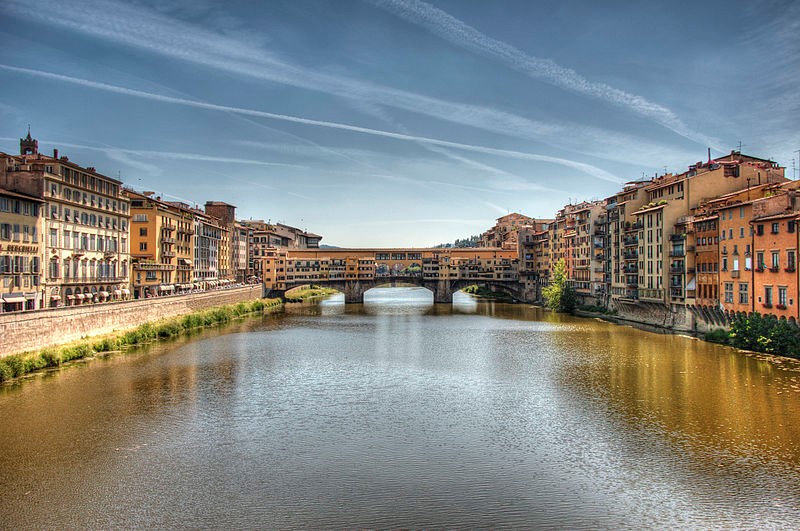 A cultural city already renowned for its excellent reputation in the arts, opera and architecture, Florence can now add film as another string to its cultural bow, with 50 Giorni di Cinema celebrating not only Italian cinema but also international cinema.
This year's festival will begin with a showcase of French box office hits as well as independent films, including a retrospective dedicated to Philippe Garrel. A showcase dedicated to ethno-musical documentaries will also follow in the next few days, followed by a 5-day segment which addresses the role of women in cinema.
Between November 11 and 17 will be a portion titled the Florence Queer Festival, featuring captivating features, documentaries and a competition for short films. The Lo Schermo Dell'arte Film Festival will follow, now in its 8th edition, with Jan Fabre: Beyond the Artist being one of the confirmed works. Fabre's exhibition, which will be hosted at the Galleria il Ponte, has been billed as controversial, dealing with the concept of metamorphosis.
Italian cinema will be placed under the spotlight in both Il Cinema Ritrovato and the Festival dei Popoli, including specially selected preview titles and an International Competition featuring previously unreleased Italian documentaries.
From December 5-10, the Florence Indian Film Festival, the only festival in Italy totally devoted to Indian films, will feature the pick of both independent and Bollywood films. In collaboration with the Fondazione Cineteca di Bologna, the winning films in the festival will also be screened during the Cineteca di Bologna.
December 11-13 will see the Finnish Film Festival, Una Finestra Sul Nord, bringing Finnish cinema to Florence, with the 50 days winding down on the 13th, with the New Cinema Italian Events (or NICE) showcasing the best of Italian cinema, which will be screened at partner festivals around the world. During the closing ceremony, the winner of this portion of the festival will be screened at the Odeon Cinema and given the 2015 NICE City of Florence award.
If you'd love to visit Florence as well as the wider region of Tuscany to indulge in its rich and historical culture, with this film festival being just one of the great events in store, visit our website to book one of our Tuscany hotels today.
Image: Gary Ashley, available under Creative Commons