Five ways to enjoy Sicily with all the family
Posted on 9 March 2016 in Family & Friends, Sicily
Packed full of stimulating and adventurous activities, Sicily makes for the perfect island getaway for all the family. If you're planning on breaking away from the villa and the swimming pool for a few day trips, there's plenty to keep both you and your children entertained – you'll be sure to create some unforgettable memories! Here's just some of the fun attractions you can enjoy while staying at our Sicily villas.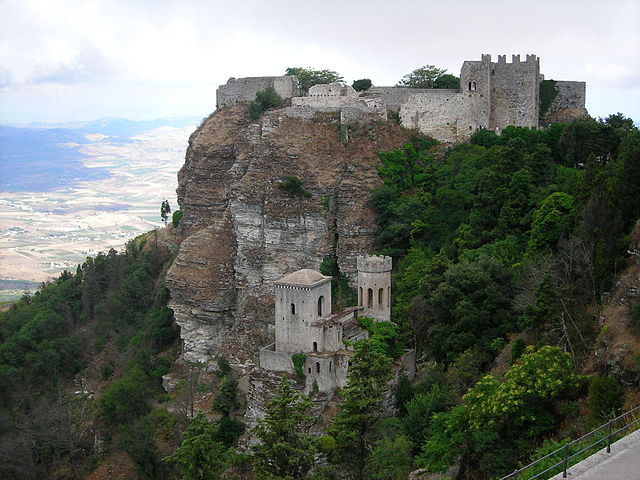 Madonie Adventure Park
Ideal for those staying in or near the Madonie National Park, the Madonie Adventure Park (Il Parco Avventura Madonie) is home to family fun both in the woodlands and up in the treetops. There's the chance to enjoy some zip slides, rope-ladder walking and tree climbing, with different levels suiting all ages – even the grown-ups! You can also choose to venture further with mountain biking, trekking and horse riding all on site, with picnic areas and barbecues free for you to stop for a relaxing lunch.
Explore Sicily's many castles
Sicily has hundreds of castles in all shapes and sizes spread across the island, perfect for all kinds of exploring. Some, such as the Castello Orsino in Catania, and the Castello Maniace in Syracuse, can be found in towns and cities, while others, such as Caccamo and Mussomeli, are surrounded by glorious countryside. Erice, situated on a hill-top above Trapani, boasts two castles, reached by a gentle but fun cable car ride.
Puppet theatres
Puppet theatre is one of Sicily's strongest cultural traditions, and you can enjoy performances in pretty much all of the major towns. These generally re-enact classic Sicilian stories such as Charlemagne and his battle against the Saracens, though some break this mould. The art of Sicilian puppetry is renowned for its excellent storytelling, with perhaps the most acclaimed puppeteer being Mimmo Cuticchio, located opposite the Teatro Massimo in Palermo.
Siracusa Archaeological Park
The ancient Greek origins of the city of Siracusa come to life with the Archaeological Museum and the Archaeological Park of Siracusa, showing what life was like in the time of Archimedes with attractions such as a Greek theatre. There's also a stone quarry, an old prison and a Roman amphitheatre to explore, with plenty of activities for children to do on site including drawing, colouring and discovery games.
Marvel at the ancient salt pans
Located between Trapani and Marsala on the western coast of Sicily, the salt pans are a real marvel that can be enjoyed by both children and parents alike, as you pass by the succession of striking windmills as well as the enormous piles of salt left to dry out in the sun. Nearby is the island of Mothya, where you can take a little boat trip and explore Phoenician ruins.
Image: Bultro, available under Creative Commons