The Man from U.N.C.L.E. filming in stunning Rome and Naples
Posted on 27 July 2015 in Italy
A number of Hollywood stars have descended upon beautiful Italy to film scenes for Guy Ritchie's newest film, The Man from U.N.C.L.E., in the height of one of the strongest summers the country has had in recent years.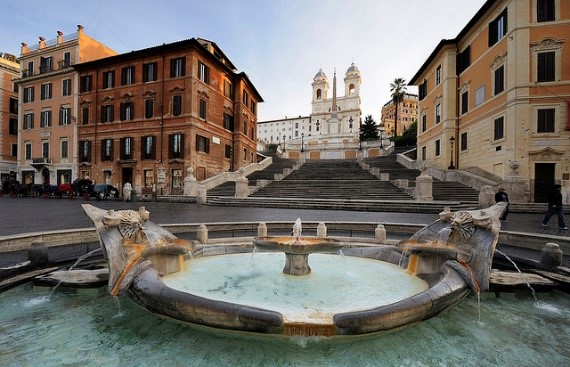 Henry Cavill, Armie Hammer and Hugh Grant are among the cast who have been spotted in iconic locations across Rome and Naples, which have been carefully chosen to reflect the splendour of the swinging sixties, the era the spy film, an adaptation of the famous television show, is set in.
Rome's Spanish Steps were one of the most prominent landmarks featured, as well as the picturesque Piazza di Spagna and Fontana della Barcaccia, located at the base of the iconic steps, designed by little-known Francesco de Sanctis in 1717, with the grandeur of the Trinita dei Monti church overlooking every scene. No film set in Italy would be complete without a Vespa, which Henry Cavill rides through the narrow and cobbled streets that criss-cross the heart of the city.
Filming also took place in the stunning Gulf of Naples, with cameramen taking to the water in inflatable boats in order to capture the very best views looking up to the coastline. Stretching over nine miles, the Gulf opens up into the blue waters of the Mediterranean Sea. The impressive fortress of the ancient Baia Castle was also used during the filming, which previously belonged to Emperor Nero. A towering building which dates back to the age of the Roman Empire, the castle has had multiple purposes over the centuries, from protection to hosting visitors and even grisly executions.
Essential Italy has a number of wonderful villas in Italy, in several locations across the country, perfect as a base for exploring these famous sites captured on film for their beauty, splendour and ubiquitousness.