The Essential Guide to Your Italian Holiday
Posted on 25 July 2017 in Italy
If you're heading off for your first ever trip to Italy, you are in for a real treat! We're sure that you'll fall in love with everything that this magnificent country has to offer from the food and wine to the historical value and friendly culture. Each area in Italy offers something quite unique, meaning that you can find the perfect region for you (check out our quiz to find out where you should visit). Whether you're seeking a beautiful beach holiday, a week of countryside walks or a cultural trip, Italy has it all on offer, and each place is paired with its very own selection of rich foods and fine wines for the ultimate holiday!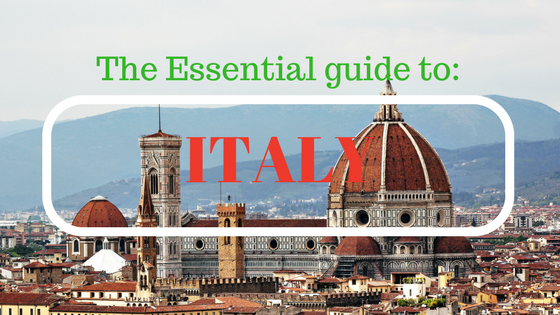 We've created a handy infographic to give you a few tips before your trip including a few helpful phrases, some interesting facts and a brief summary of some of our favourite areas. We hope that this will help you to decipher which destination is for you…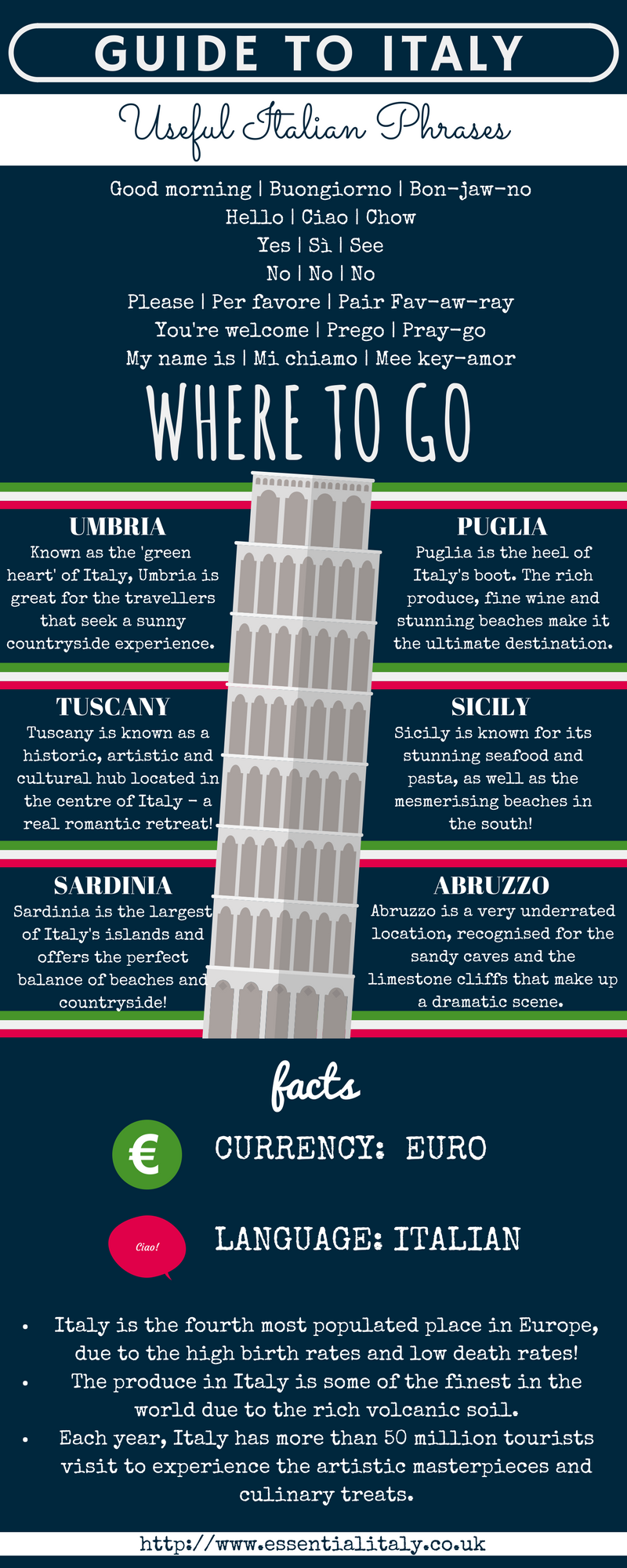 Our blog is filled with interesting guides, fun facts and news pieces if you're looking for more information on a specific destination, so be sure to check out our other pieces. If you still find yourself seeking answers or recommendations, our team have a wealth of knowledge they would love to share with you before you take a trip to one of our Italian villa holidays, so get in touch by giving us a call or sending over an email!