Escape the tourist rush with these three Tuscany excursions
Posted on 26 October 2015 in Italy, Tuscany
Tourists in their millions flock to the popular cities of Florence, Pisa and Siena for their Italian holidays, taking in the iconic sights such as the Leaning Tower of Pisa and Florence's Duomo, though no Tuscany holiday is complete without escaping the hustle and bustle of the cities and discovering what the rural side of the region has to offer. During your stay in an Essential Italy Tuscany villa, why not make your stay even more relaxed with our choice of great excursions?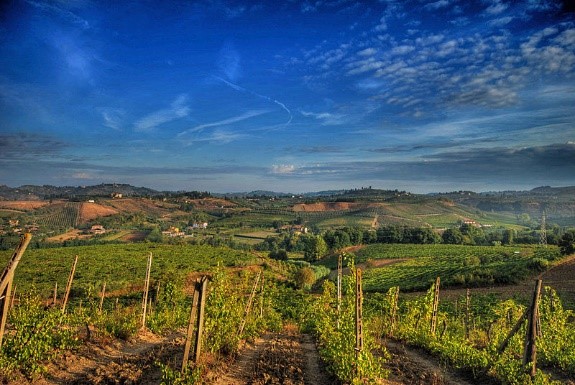 Visit Tuscany's most unspoilt island and experience pure bliss
Surrounded by glowing turquoise waters and lined with mellow sandy beaches, Isola del Giglio is a beautiful island off the coast of Tuscany which takes a few hours to reach on a leisurely journey. The island is a haven for scuba divers, who consider it to be one of the best places to dive in Italy thanks to its plethora of marine life and explorable shipwrecks and caves. For those who wish to explore the beauty of the island from the land, choose any of the many hiking trails which cross over the island to discover perfect picnic spots, amazing lookout points and deserted beaches.
Gorge on food and wine in the Chianti region
An hour south of Florence, you'll discover Castello di Verrazzano, one of the best vineyards in Tuscany's world-renowned Chianti wine region. Book a tour and you'll be taken around the rolling vineyards, Late-Renaissance gardens and the castle's cellar. Following the tour, you'll be able to enjoy lunch and sample some of Verrazzano's best homemade products, from their wine to their olive oil, balsamic vinegar and Santo e cantucci, a Tuscan specialty – biscotti dipped in a dessert wine.
Take an organic cooking class
Surrounded by 1100 acres of lush forests, vineyards, pastures, olive orchards and vegetable gardens, Spannocchia is a vast farming estate which advocates sustainable farming practices. Inside the estate's 12th century castle, you'll be able to enjoy a four-hour cooking class, where you'll learn how to cook up three delicious and authentic Tuscan courses, with all the ingredients being fresh and organic items sourced from the farm itself.
Image: Francesco Sgroi, available under Creative Commons