Enjoy a winter getaway in Sicily with Essential Italy
Posted on 25 November 2015 in Sicily
With its warm Mediterranean climate, fascinating history, melting pot of cultures and beautiful scenery, Sicily is an excellent holiday destination all year round, and after you've visited once, you'll be wanting to come back time and time again. Below are just some of our newest villas in Sicily, each set in its own idyllic location and equipped with all the comforts you'll need to call them home during your stay.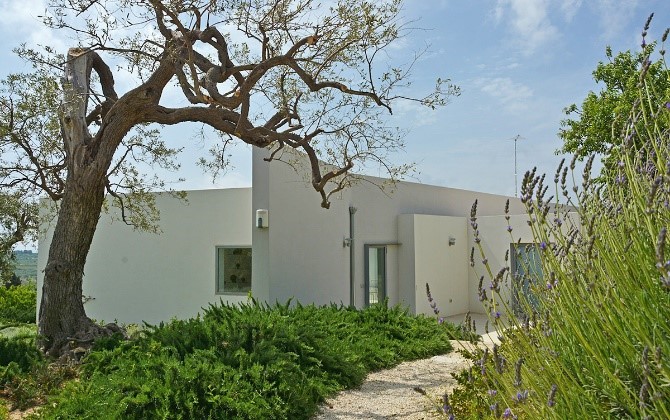 Villa Cavaliere
Positioned just a few kilometres from both the magnificent baroque town of Noto and the spectacular beaches of the Vendicari Reserve is Villa Cavaliere, a gorgeous villa complete with three villas and two bathrooms, sleeping up to six people.
Villa Cavaliere is also situated within in its own peaceful paradise, with the building itself surrounded by a spacious furnished patio, swimming pool and fruit grove, which grows olives, oranges, lemon and almonds. Looking out from the gardens, you'll see a stunning panorama, which stretches out to the sea, while by night you'll see hundreds of glittering stars above you.
Throughout the interior of the villa, you'll see that light and space are the main priorities, with every room featuring huge sliding doors opening out onto the patio. The rooms are decorated with simplicity and elegance, using a mixture of primary colours, modern furniture and traditional stone walls. Alongside the bedrooms and bathrooms, you'll also be able to enjoy the modern kitchen, as well as the smart but comfy lounge area, complete with a DVD player and satellite TV.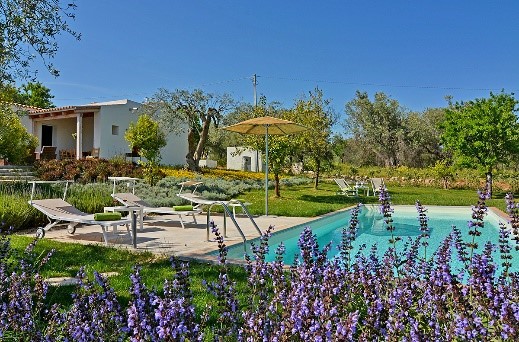 Villa Tuffo
Also just a short distance from Noto and the Vendicari Reserve, Villa Tuffo is the neighbouring property to Villa Cavaliere, and you can even enjoy a special 5% discount if you book both properties together. With two bedrooms and two bathrooms, Villa Tuffo sleeps up to five people, with a sofa bed in the studio room perfect for if you are bringing a fifth guest. As with Villa Cavaliere, you'll be able to enjoy the same beautiful surroundings of fruit groves, a pretty swimming pool and plenty of shaded patio space, as well as the unforgettable views looking out to sea.
Inside the villa, you'll see that the property is incredibly spacious, with every room opening out onto the sun-soaked patio outside. As well as the bedrooms and bathrooms, you'll also be able to enjoy the laid-back living area as well as a well-equipped kitchen, perfect for whipping up an authentic Italian meal.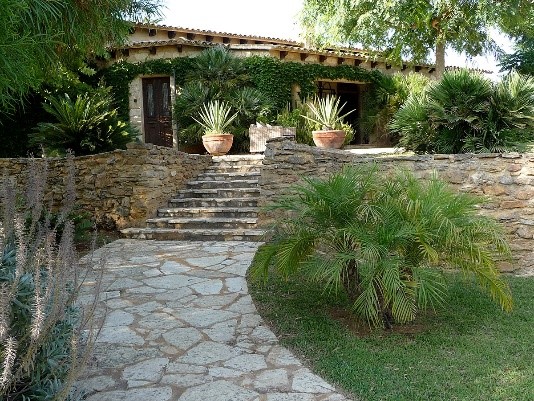 Villa Falco
Just a short drive from the beautiful coastline and beaches found at Selinunte, this majestic villa is hidden within glorious Sicilian countryside, surrounded by its own haven of olive trees, palms, cacti and flowers, making Villa Falco a dazzling oasis.
With four bedrooms and four bathrooms, this villa comfortably sleeps up to eight guests, though you'll easily be spending most of your time outdoors, whether you're taking a dip in the pool of relaxing in the warm Sicilian sun on the shady portico.
Inside this gorgeous country villa, you'll find a superb lounge area, featuring a traditional wood-beamed ceiling and a floor made from local stone, furnished with incredibly comfortable sofas and armchairs, perfect for unwinding at the end of the day. The stylish and rustic kitchen is also fully-equipped and is sure to entice even the most hesitant of cooks. From the lounge area, a staircase leads up to the mezzanine floor, where you will find the bedrooms, all styled with carefully chosen antique and contemporary furnishings.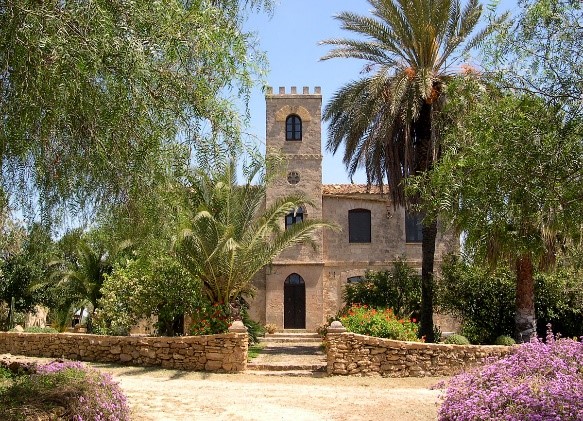 Villa Canalotto
Positioned within its own estate, set amongst fruit and olive trees, palms and pines, Villa Canalotto is a truly unique and incredibly property, based around its own original tower (torre). Just a few minutes from Selinunte's beaches and coastline, the villa sleeps up to 12 guests with its six comfortable bedrooms and four bathrooms.
Within its traditional stone walls, the villa encapsulates the best of the old and new, with the rustic stone floors spreading across both the fully-equipped country kitchen, complete with olive press and wood burning oven, and the spacious lounge area furnished with large comfy leather sofas. The bedrooms continue on this theme, adding to the majestic scale of the property with finishing touches such as antique bed heads and shutters.
Looking out towards the sea, you'll enjoy most of your days here relaxing out on the shady portico, basking in the sunshine on the various sun loungers and enjoying a refreshing dip in the swimming pool. Villa Canalotto promises quality, style and comfort – everything you need to enjoy a truly unforgettable stay in Sicily.