Enjoy a blissful getaway at the romantic Rosetta this summer
Posted on 22 May 2015 in Italy, Sardinia
Situated on the stunning coast of Porto Rafael, Rosetta is a truly beautiful property, and one of our favourite Sardinia apartments – a secluded slice of heaven perfect for couples seeking an intimate, romantic break in the sun.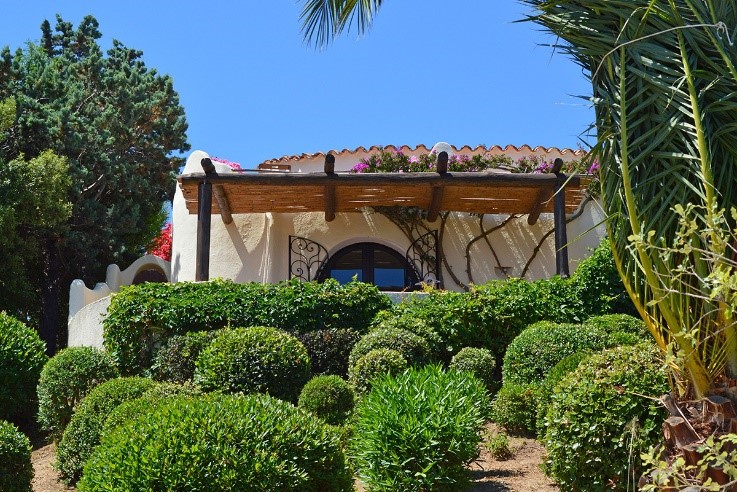 Porto Rafael is a gorgeous, exclusive seaside destination, located on the north coast of the island, lined with numerous beautiful beaches; their sands with a tinge of pink, the sea a luminous blue, with the beaches themselves outlined with rounded granite rocks. Rosetta is the perfect place to enjoy the sun, sea, and sand, as it has its own private access to one of these idyllic beaches, which lies just metres away, while also lying just a short distance from the heart of Porto Rafael.
From the apartment itself you can also enjoy some truly stunning views, which overlook the bay, the boats coming and going and the archipelago of La Maddalena. Spending a relaxed afternoon on the sunny outdoor terrace, complete with table, dining chairs and deckchairs, while taking in the surrounding views cannot be beaten.
If you prefer to relax in the shade of the indoors, the recently refurbished apartment has everything you need, including a cosy double bedroom, a super shower room, a lounge area and a small kitchenette, equipped with a fridge freezer and a gas hob for preparing simple, authentic Italian meals.
On remaining dates, you can also enjoy a stay in this beautiful property for an excellent discount price, with week-long stays from May 30th to 6th June available for just £450, from 13th June to 20th June just £620, and from 4th July to 11th July for just £770. If Rosetta has caught your eye, don't miss out on these amazing prices – book today!