Embrace your sweet tooth with Pisa's Dolcemente event this November
Posted on 4 November 2015 in Italy, Tuscany
Held every year in Pisa at the Stazione Leopolda, a short distance from many of our Tuscany villas, the popular event Dolcemente (translating to Sweetly in English) returns on the 14th and 15th of November, celebrating the Italian arts of pastry making and haute patisseries – perfect for those with a sweet tooth.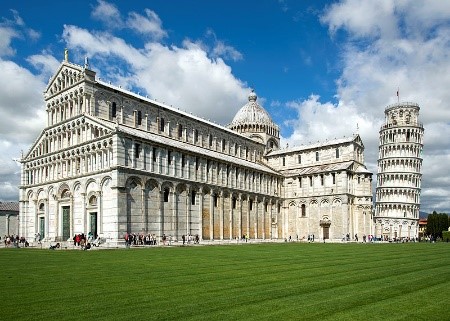 This year will be the event's tenth anniversary, meaning that the festivities are set to be bigger and better than ever. It will be dedicating itself to Tuscan traditions and the region's most famous products with this year's theme, In Vino Veritas (In Wine We Trust), which suggests the close bond between Italian pastry-making and the classic Tuscan wine traditions that has developed over the centuries.
As well as an array of food stalls, visitors can also get involved with the cooking processes themselves with the various food workshops held, which cater to both children and adults. Alongside the workshops and patisserie lessons, there will also be a host of competitions, talks and tastings, as well as guided tours all around the city, which encourage guests to explore further the intricacies of Tuscan life, as well as the city's beauty spots, art exhibitions, beautiful buildings and much, much more.