Dream of spring or summer in Puglia with Essential Italy
Posted on 12 February 2016 in Puglia
Located in the heel of Italy's boot and overlooking the Adriatic Sea, Puglia is one of Italy's most overlooked holiday destinations, promising glorious coastline, beautiful sunshine and charming whitewashed towns and villages. If you're planning on beating the crowds and exploring the region before everybody else, Essential Italy has a range of luxury accommodation in Puglia to suit every traveller's needs.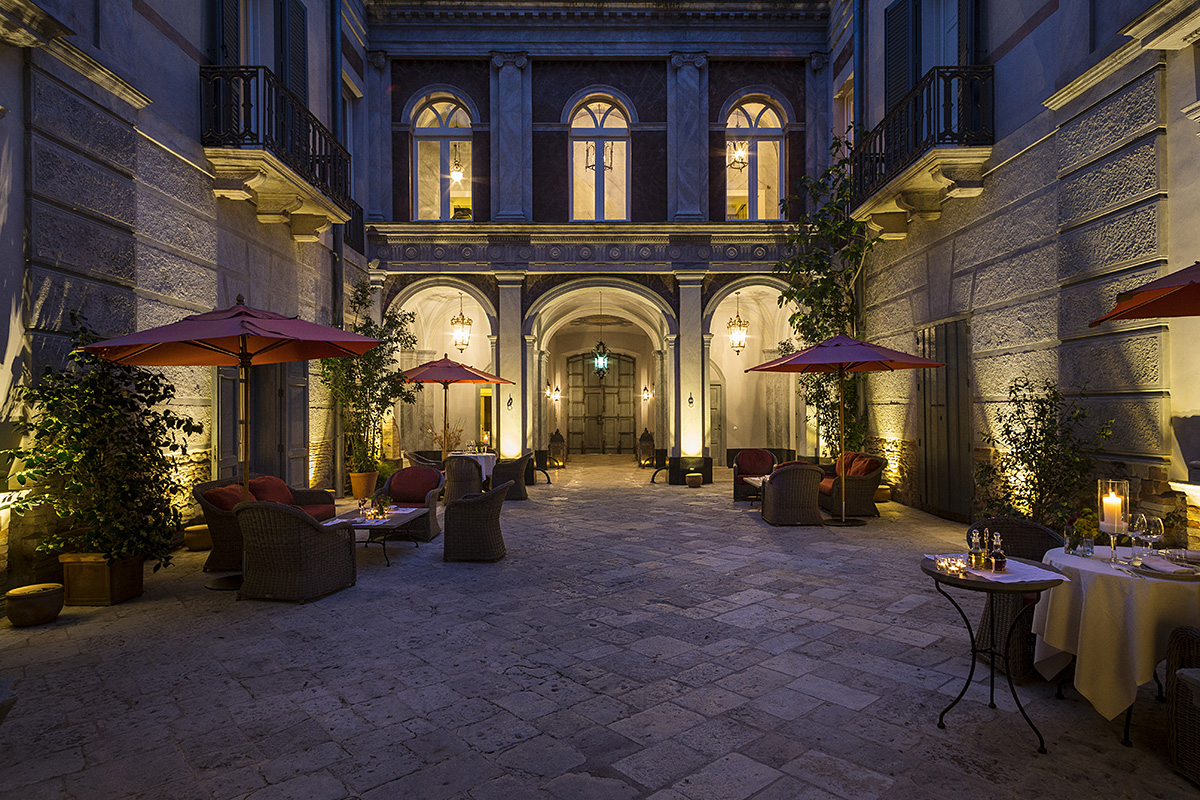 Palazzo Margherita
Just a ten minute drive from the coast, Palazzo Margherita is a small hotel located in the small hilltop town of Bernalda, built in 1892. This is a stunning part of Puglia, where the culture, food and wine remain completely authentic. The Palazzo has been completely renovated by acclaimed French designer Jacques Grange, and so here you'll find 7 gorgeous suites as well as 2 garden rooms, opening out onto a pretty courtyard, stunning private gardens and a swimming pool. At the Eat-In kitchen, you can watch how southern Italian dishes are prepared as well as eat them, while there are also 3 bars to choose from, from an intimate bar and dining room to a poolside cocktail bar. In the evening, the Palazzo's cinema screens Italian classics. Nearby attractions include the Maria di Pisticci beach, with white sands and blue sea, as well as the UNESCO World Heritage Site of Matera.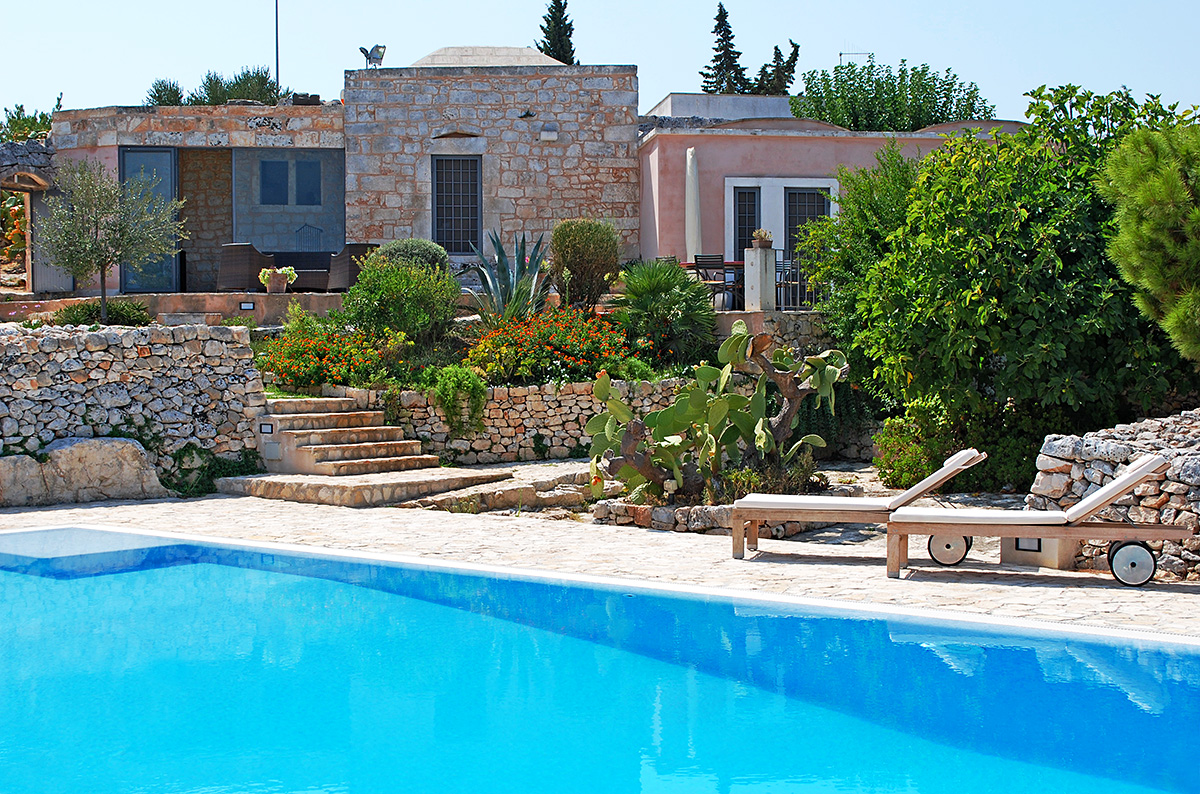 Villa Le Mura
Just 3km from the stunning town of Ostuni, Villa Le Mura is nestled in stunning Pugliese countryside – a truly charming villa surrounded by walls for further privacy. The villa is packed full of character, maintaining its original features where possible built from local stone, with three bedrooms found in the main villa and another in a separate building. Inside the villa there are also two bathrooms as well as a well-equipped kitchen and dining room, and even its own private cave grotto, should you wish to escape the intense midday sun. Outside you'll find a number of terraces, decked with dining tables and sun loungers, surrounding the lovely pool perfect for a cooling dip. There's also even tennis courts and football goals, perfect for a few family games. Alongside Ostuni, other towns and attractions nearby include Cisternino, Martina Franca and Locorotondo.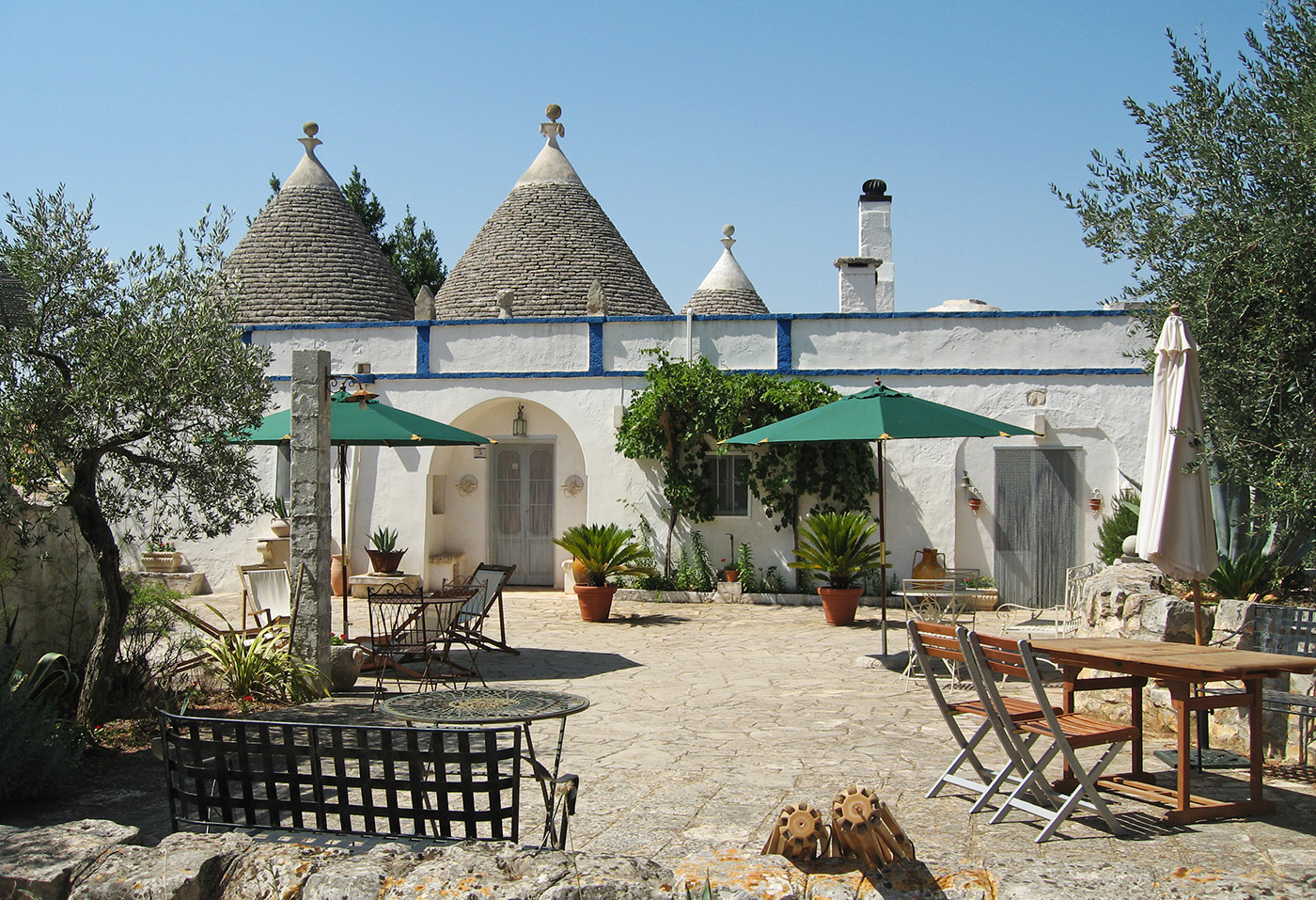 Trulli Country Farmhouse
A loving converted traditional farmhouse located between the towns of Brindisi and Bari, the Trulli Country Farmhouse is a charming 4-bedroom property also in a prime position for exploring Alberobello, Ostuni and Cisternino. Each room is differently designed, taking on global influences from French to Moroccan and Oriental. The building is also typical of the trulli you'll fall in love with across the region – whitewashed with conical roofs, surrounded by sun loungers, outdoor dining areas and a small pool. Breakfast at this charming B&B is not to be missed – a relaxed indulgence in wonderful homemade breads, local pastries, various jams and fruit juices, and there is also to option to enjoy a home-cooked dinner, or prepare your own in the shared kitchen.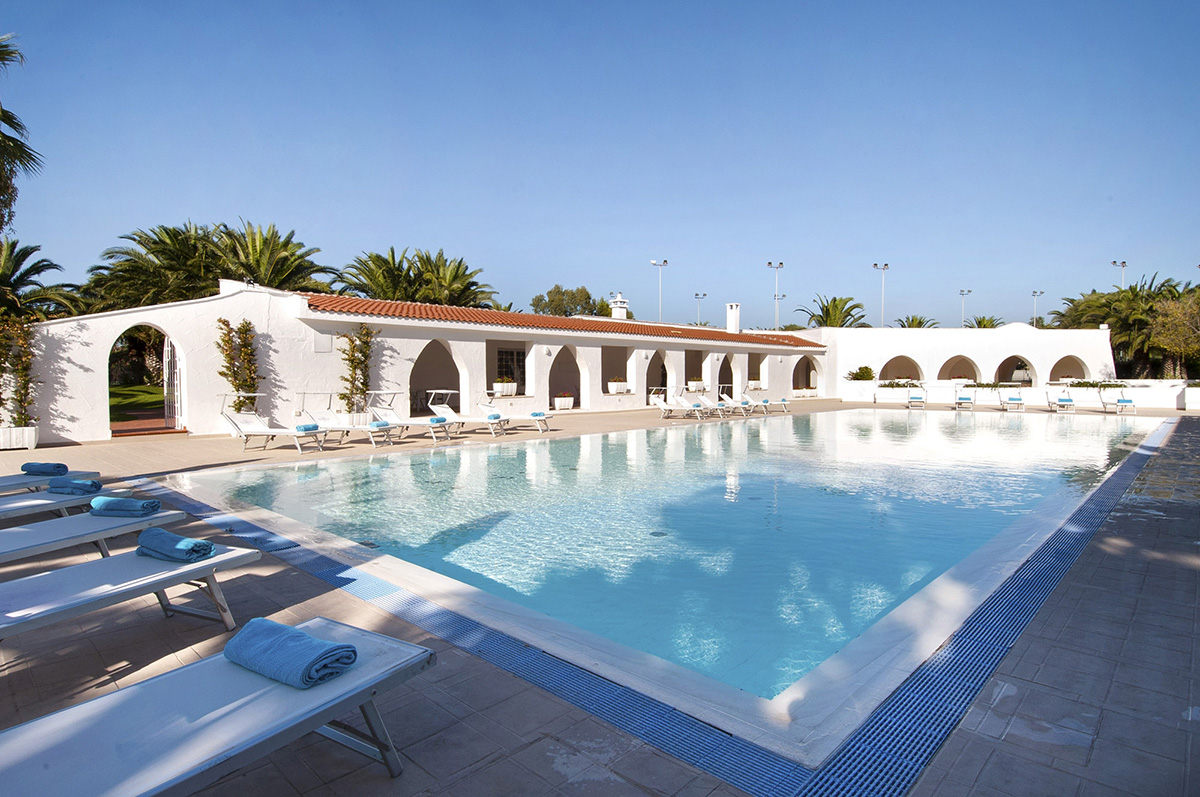 Rosa Marina Resort
Overlooking the Adriatic coast, several wonderful Pugliese towns are within easy reach from the Rosa Marina Resort, an established hotel perfect for a great-value family holiday. There are two kinds of room to choose from, each decorated with a seaside theme, furnished with local materials and featuring their own balcony: the comfort double, accommodating 2 adults and a child, or the superior double, accommodating either 3 adults or 2 adults and 2 children. The hotel is home to two vast swimming pools, neighboured by a bar and restaurant, while there is also a beach just 300m away, set up with sun loungers and umbrellas. There's plenty for kids and adults alike to do here, from exercise classes and children's club to evening entertainment.
You may also like these blogs:
• Eight unmissable towns to visit in Puglia
• Puglia – home to the unique trullo