Sample sumptuous cherries at Cherry & Caschettas Festival in Sardinia
Posted on 20 June 2016 in Italy, Sardinia
Every year, at the end of June, the small village of Belvi in Sardinia holds an annual event celebrating one of its most delicious items of home-grown produce: the cherry.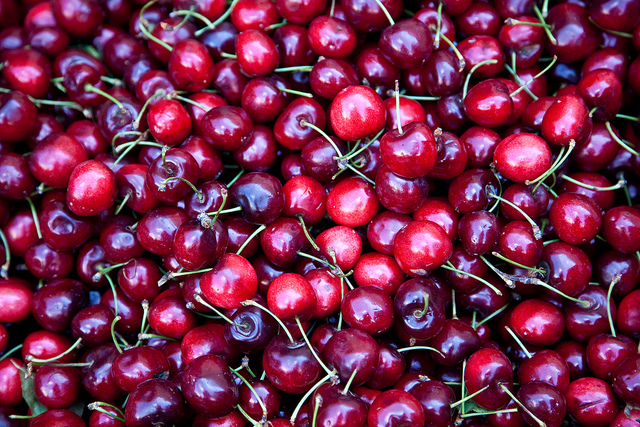 Located in the east of Sardinia, many of the cherries are grown in nearby Gennargentu.
Belivi's food festival also honours caschettas, delicious sweet pastries which were first prepared as long ago as 1600. The recipe for caschettas has been handed down for generations, and was traditionally made for special occasions such as weddings, where tradition dictated the groom was to gift these sweets to the bride. Caschettas are handmade sweet pastries filled with honey, hazelnuts or almonds, and come in a variety of different shapes, which range from a rose, a ring or the veil of a bride.
Among the activities on offer at the Cherry and Caschettas Festival are various conferences on the varieties of cherries and how they are grown, tasting tours that include a number of dishes incorporating cherries, and performances from traditional and folk groups.
Sardinia is home to many food festivals celebrating individual ingredients, and the Cherry and Caschettas Festival is no different, promising great food, hospitality and an insight into local traditions and their way of life. If you're looking for somewhere near to stay, look no further than our Sardinia villas with pools, which are based in great locations perfect for exploring what Sardinia has to offer.
Image: Juan Antonio Capo Alonso, available under Creative Commons