The Best Places To Cycle in Italy
Posted on 22 August 2017 in Family & Friends, Italy, Puglia, Rural Retreats, Sardinia, Tuscany
Recently, Cycling Weekly has revealed their favourite locations across Italy to visit on a cycling holiday. Three locations that we thoroughly enjoy – Puglia, Sardinia and Tuscany – are all on the list, with raving reviews about why you should decide to hop on your bike and ride through the sweeping landscapes that Italy has on offer.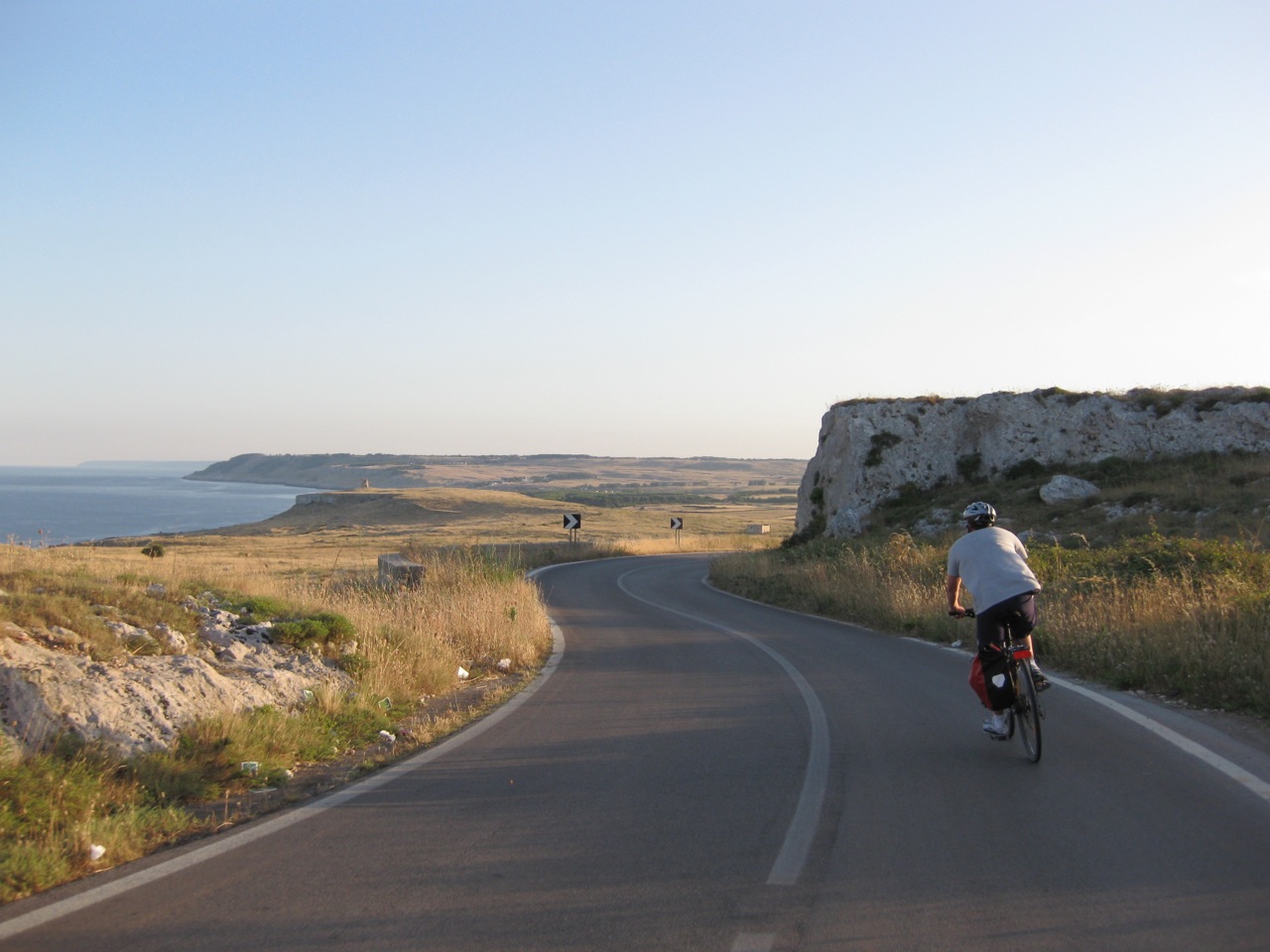 When you begin to start planning your next holiday, why don't you consider experiencing the sights of the beautiful country from a slightly different perspective? Cycling holidays are becoming increasingly popular and, in America, the need for breaks with your bicycle has overtaken that of golfing retreats.
If you're considering something a little different but are still stuck contemplating whether or not you think cycling along the gorgeous open, Italian roads are for you, then don't be! The level of difficulty that each location on our list alters, and you can always adapt journeys and courses to suit your talents. We've compiled a list below of why we think each location is the perfect place for your next break, so take a look and let us know on our social media channels if you agree!
Sardinia
First on Cycling Weekly's list of the top places to cycle in Italy is Sardinia. Although it is usually recognised for its expansive coastline which spans nearly 2000km, the rugged landscape is also perfect for cycling enthusiasts and newcomers alike. An area of outstanding national beauty, there are many different ways for you to enjoy cycling through the spectacular island just off the coast of mainland Italy. Guided tours take you on specific routes where you can spend your days following a carefully curated journey, or enjoy the freedom of travelling along an open road on a self-directed tour. Whilst cycling, you'll see the lush valleys and flat-topped mountains from a perspective that you wouldn't otherwise be able to.
The quiet coastal roads of Sardinia mean that it is the perfect place for intermediate riders to tackle, although you may find that the sweeping hills are breath-taking in a whole other way whilst you're on your ascent! For newcomers to cycling, the rippling hills may seem a bit of a challenge at first, so rather than attempt a circular route, why not venture on regular small journeys to soak up the views? Regular trips out on your bike around the island will allow you to build up your stamina, and you'll still reap the benefits of cycling around the island!
Tuscany
The sheer beauty of the Tuscany landscape has an exquisite range of trails that are ideal for a cyclist of average ability and no matter what level of difficulty you feel that you can withstand, Tuscany has so much more to offer! Combining the amazing wine culture that resides in the region with the lush greenery of the vineyards, you'll soon find yourself weaving along roads and dirt tracks, with a beautiful Tuscan backdrop every step of the way.
Again, you can find a wide range of guided tours in Tuscany that each incorporate something new into them. From wine tours to gelato treks, you'll be sure to find one to pique your interest. However, in a place that is consistently jaw-dropping, cycling without a guide is just as much of an enjoyable experience. If you're planning on taking a self-directed tour, check Google for routes and plan accordingly. The beauty of planning a ride yourself is that you can fit it in with your busy holiday schedule, and if the weather doesn't seem to be on your side, you can postpone it for a later date!
Puglia
Lastly, Puglia is the ideal location for those who may have never cycled further than the bottom of their road! With minimal climbs and flat, windy paths, the whole family could get involved with riding around Puglia! Tucked away in the heel of Italy, the range of UNESCO historic towns are sure to capture your attention whilst you're speeding away on two wheels!
If you're looking for an easier route, explore the lower half of Puglia, where you will be welcomed by the flat grounds and charming towns. If you're more used to travelling along roads, there are loads for you to explore. However, the agricultural backroads are the best backdrop for your journey as there are fewer cars, so climb on your bike and experience the very best of rural Italy.
We have an amazing range of villas across Italy, but after a long day riding across the scenic, Italian landscape, what could be better than relaxing at one of our holiday villas in Tuscany with a pool? Take a look at what we have on offer and get in touch.
Image: Piccolina Adventures