The Best Italian Travel Instagram Accounts
Posted on 3 February 2018 in Italy, Seaside Holidays
There are so many places that you can seek inspiration for your next trip, from blogs and books to social platforms such as Pinterest and Instagram. Here at Essential Italy, we love to see the photos shared with us on all platforms, and love to seek out our own inspiration in the photographic stories of others. So here we've compiled a list of some of our favourite Instagram accounts that you should definitely be following for Italian inspiration for your next trip away.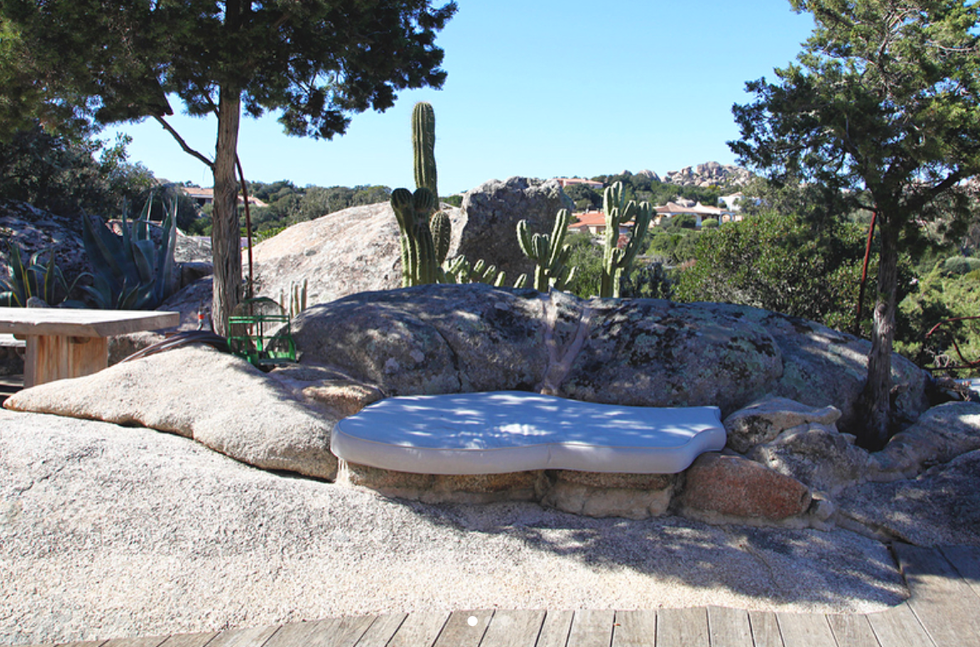 My Corner of Italy – @mycornerofitaly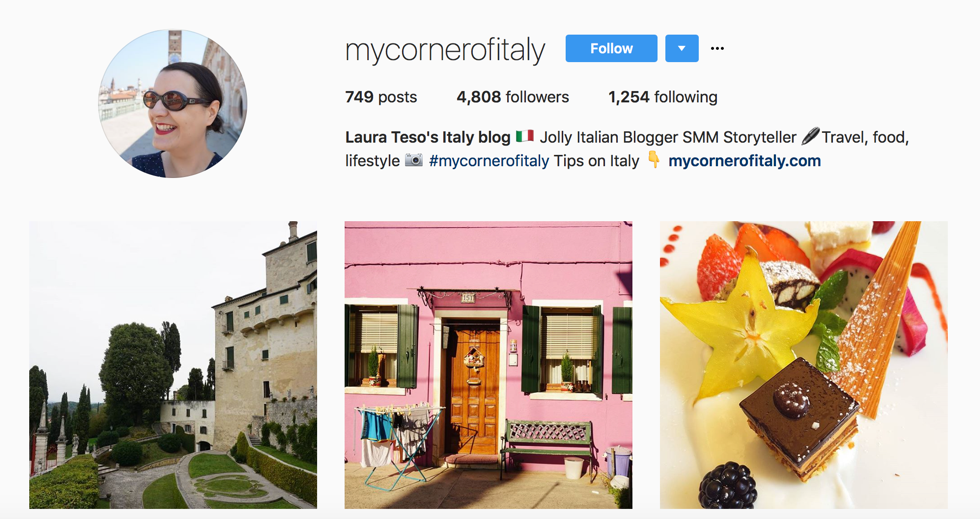 Laura at My Corner of Italy shares her own personal travel photos, which also feature on her blog. These authentic photos uncover hidden gems from all around, from food and art to architecture and glorious nature. She will certainly fill you with inspiration on where to travel on the unbeaten paths, with personal recommendations of restaurants and attractions.
Tourism in Italy – @italiait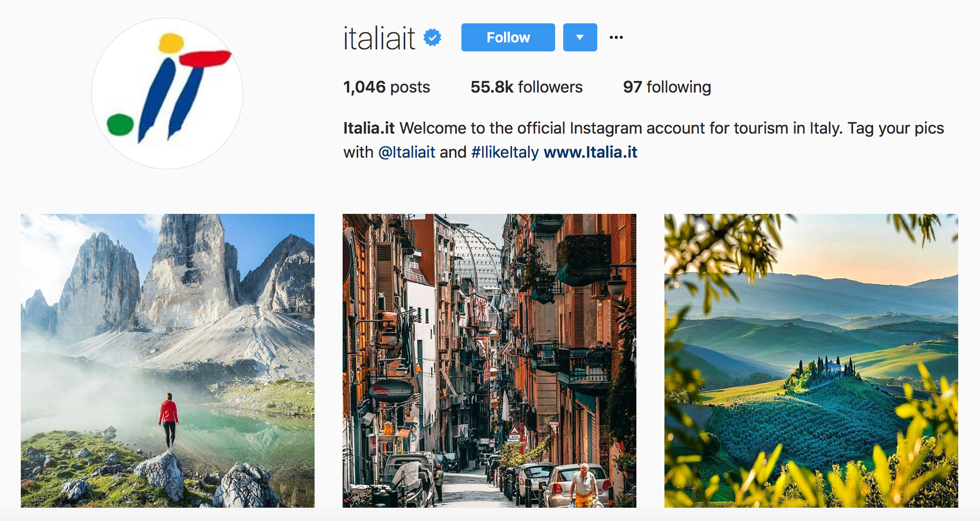 This is the official account from Tourism in Italy, and they share a vast variety of stunning photographs sent in from travellers who have visited Italy. Each photo is usually paired with a short story about whatever is featured within the high-quality images, combining incredible history with stunning aesthetics to create a truly inspirational bank of stories.
Puglia View – @pugliaview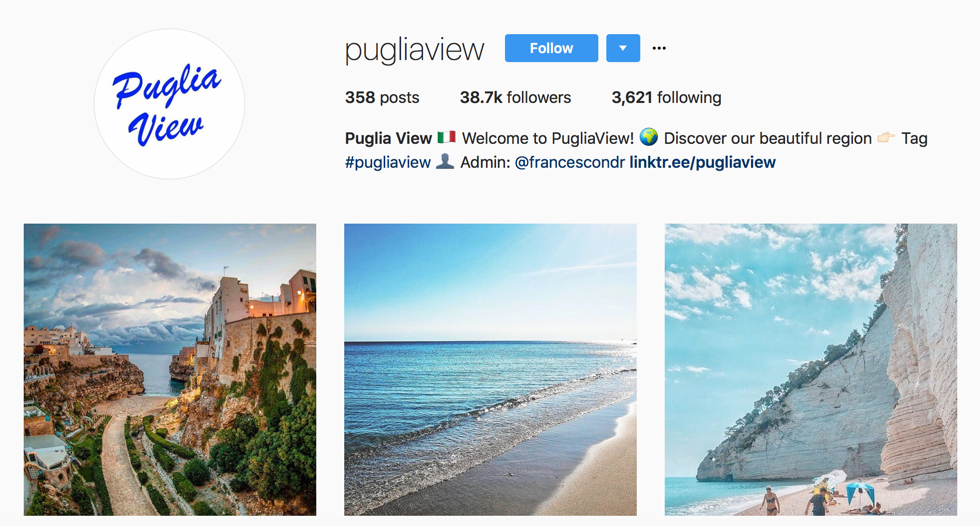 This account is dedicated to the beauty of the region of Puglia and offers a truly magnificent array of images from the local area. Puglia View has captivated all of the most beautiful aspects of Apulian life and shared them for all to see. From crystal clear blue waters to winding white streets, blooming flowers and awe-inspiring sunsets, this account has it all. Browsing through these images will have you falling in love with the area and booking your next holiday in no time!
Sardinia Exp – @sardiniaexp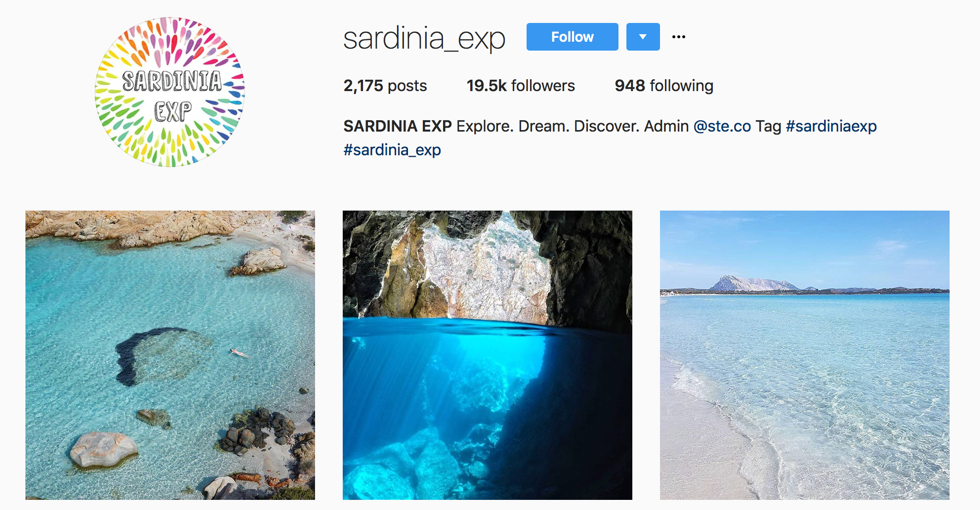 Sardinia Exp shows the sheer beauty of the island, and its sparkling surrounding waters. The photographs often capture a unique perspective and encourage you to look at natural beauties from a whole new perspective Enjoy slow-mo videos of crashing waves on the shore and starfish in the sea, set next to still life images of the vibrant natural environment of Sardinia.
Italian Places Near Me – @italynearme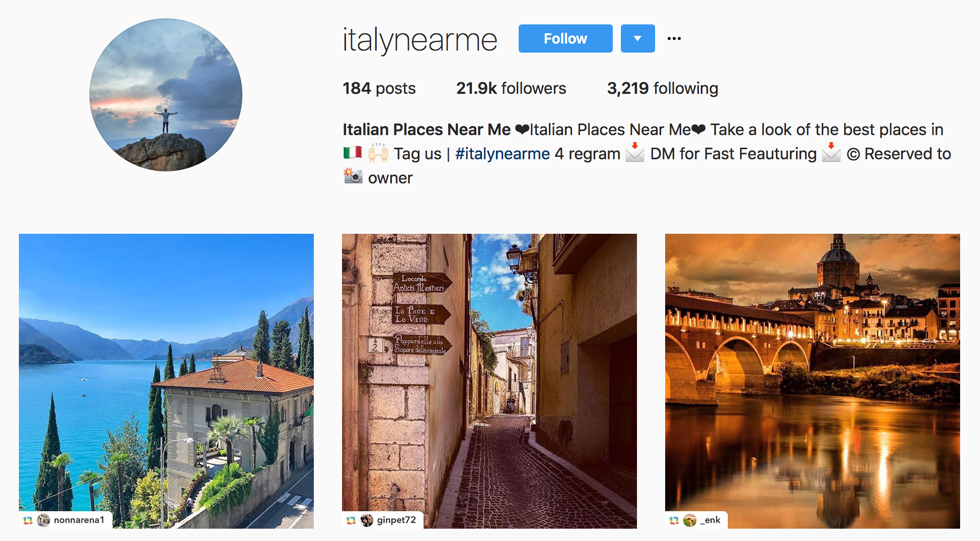 Whilst most of the other accounts that have made our list focus on the natural beauties of the sea and the countryside, this account also features stunning photographs of the architectural masterpieces, historic sites and true local life. Browsing through the images will take you on a journey through Italy, through narrow streets, rivers and forests to see the full array of what is on offer in this magnificent country. There really is something for every personality in this artistic and beautiful haven, and this account celebrated each and every aspect!
Essential Italy – @essentialitaly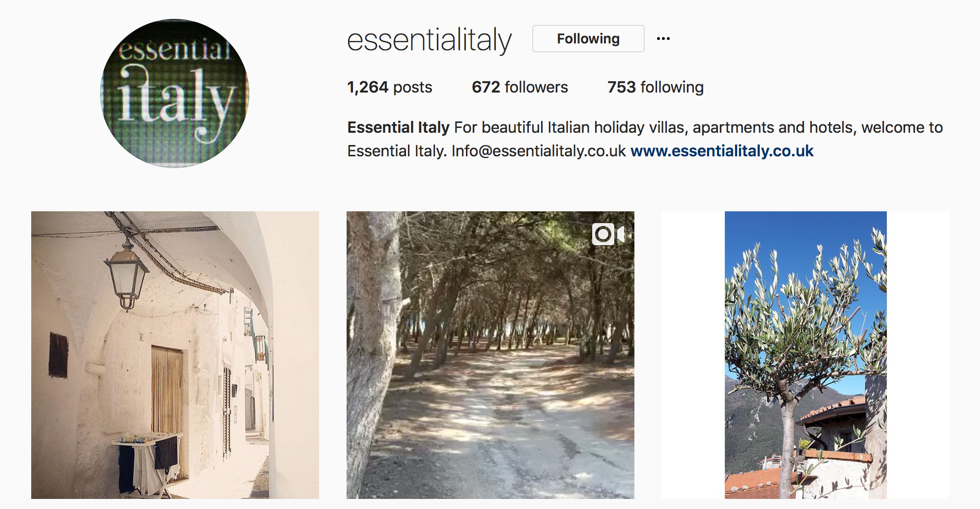 Last, but certainly not least, our very own Instagram account! We share a range of photos, from images of our favourite villas in Sardinia with a pool to jaw-dropping sunsets in Puglia, festivals, events and a plethora of other images – all experienced first hand. We pride ourselves in sharing our own travel photos, as well as the ones shared with us from our array of fantastic properties located all around Italy. Please do give us a follow, and if you have any of your own snaps from your holidays with us, please tag us in them! We love to see what you all get up to on your travels!