Don't miss out on the spectacular Alberobello Light Festival in Puglia
Posted on 6 July 2016 in Puglia
While the town of Alberobello in Puglia, with its picture-perfect whitewashed trulli, is truly spectacular to look at under the Mediterranean sunshine, for one week at the end of July, the town will appear just as magical by night. This is an event not to be missed if you're going to be enjoying your holidays in Puglia this July.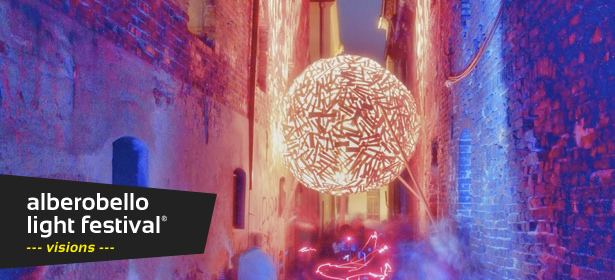 Between 8.30pm and 1am from July 23-31, the trulli and the town's historical centre will be illuminated in celebration of the first ever international edition of the Alberobello Light Festival.
This year's event is subtitled "Visions", and will feature light art in a number of forms, from projections to 'live paintings' and art installations. Among the featured artists who will be contributing their work to the event are Andre Banha, Ocubo, Tilen Sepic, Bulb, Matthew Watkins, Katarzyna Malika & Joachim Slugocki and Maro Avrabou & Dimitri Xenakis.
Entry to the Light Festival is completely free, meaning there's no reason to miss out on a truly stunning visual event. Last year's event was a huge hit, and this year's hopes to build on that success. The 2015 edition of the Light Festival celebrated the UN's Year of Light as well as the 125th anniversary of the death of Vincent van Gogh by lighting up the town with images evoking one of the artist's masterpieces, Starry Night.
Image: Alberobello Light Festival – Visions, available under Creative Commons