Seven Things to do in Umbria
Posted on 27 December 2018 in Umbria
Whether you're in search of holiday inspiration for 2019, or you've already booked a holiday to the beautiful region of Umbria and are looking for things to do while you're there, you won't be short of things to see and do during a stay in one of our Holiday villas in Umbria. With diverse landscapes, an extensive history and some authentic Italian culinary delights for you to check out, there's plenty to see and do during your time in this beautiful part of the world. We've put together a list of some highlights of things to see and do, be it a trip to a medieval village, an active day out or a trip to some of the many archaeologically fascinating churches and cathedrals. Read on for a taste of what awaits your Umbrian escape…
Go wine tasting at a Vineyard
Situated on the outskirts of the quaint town of Montefalco is the Arnaldo Caprai Winery, where rows and rows of vineyards make for a postcard-worthy snap if nothing else. Here you can enjoy a day of wine-tasting, learning about the detailed techniques behind each and every stage of the production process. The cellars are full of rich aromas with the finest reds and whites soaking through the wood barrels. This forward-thinking vineyard in Italy pays tribute to traditional techniques while encompassing the latest modern technology to optimise the taste. A truly delightful day out that you may or may not remember for years to come…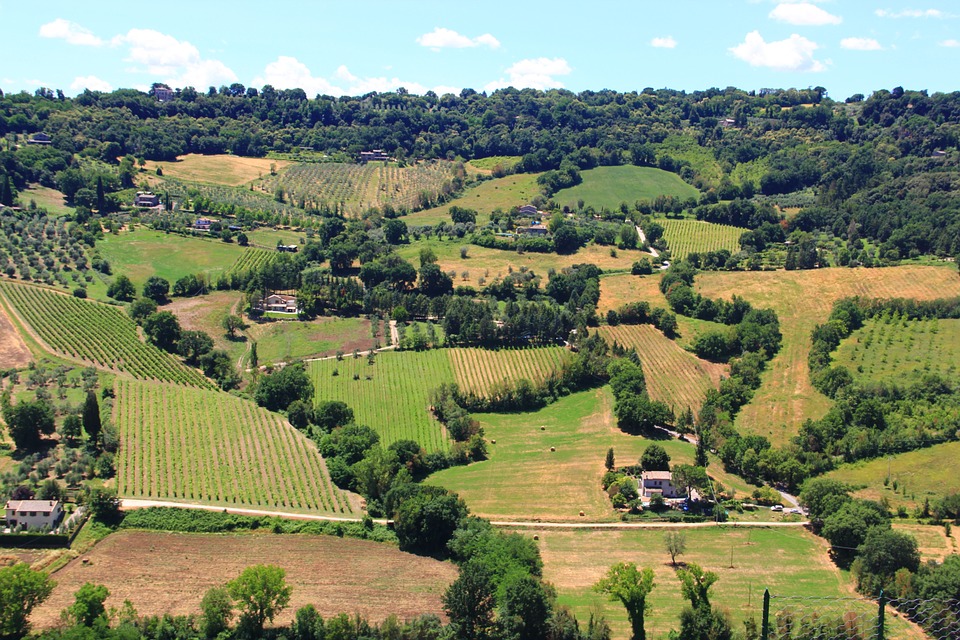 Truffle Hunting
Umbria is renowned as the home of the truffle and chefs from around the world we'll search for authentic ingredients from this part of the country to make up some of Italy's most famous recipes. A delightful way to explore the diverse, scenic countryside, you'll be joined by a professional truffle hunter and his dogs to guide you on your pursuit. Once you have gathered enough, head back to the traditional farmhouse to sample your findings alongside some of the finest local wines. Here, you'll make your own dinner and experience a quintessentially Italian meal with family, friends and other like-minded travellers!
Duomo Di Orvieto
Those with a passion for history, culture or just pretty buildings, check out the visually spectacular Gothic cathedral in Orvieto. The black-and-white exterior dates back to 1290 and features a remarkable display of colourful frescoes, sparkling mosaics and intricate braids of flowers and vines. The building, which took three centuries to complete, is home to some of the best pieces of artwork in the country, some of which is said to have been an inspiration to Michelangelo himself. Whist away an afternoon marvelling at the fascinating features of this vastly impressive Duomo.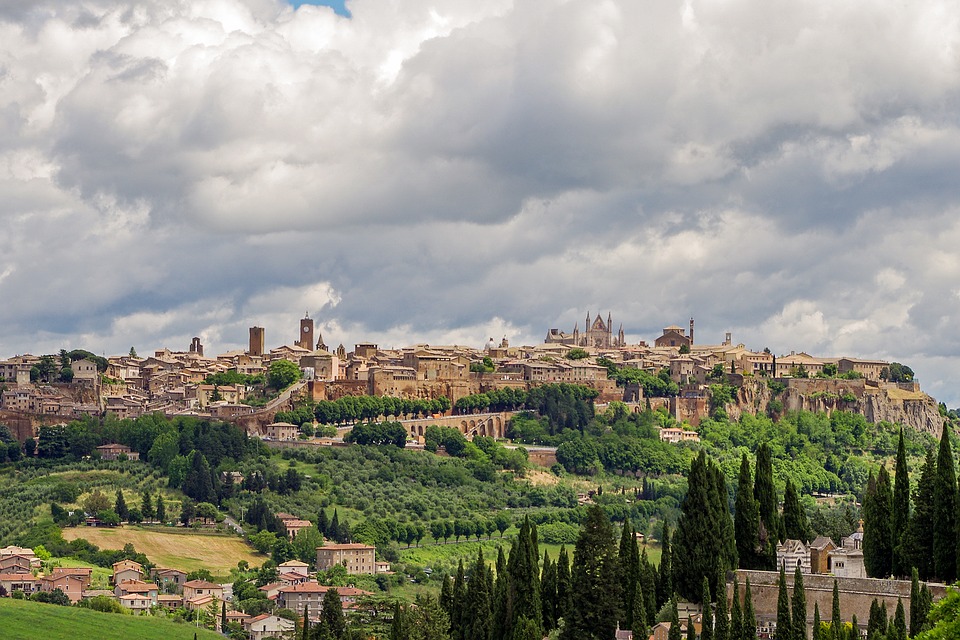 Go Cycling
While some of you may opt to go solo, we recommend joining a guided tour so you can make the most of all the attractions and sites you'll see en route. Various tours will get the wind blowing through your hair, a welcome breeze during the summer months, as you journey through some of Umbria's finest landscapes. Those looking for a gentle ride might choose a tour that circles a glistening lake and includes a beachside picnic while more adventurous riders can take on any of the mountain trails. Check out what tours are available near your holiday villa before you head out so you can book onto the one you want to do.
Watch the World go by in Spello
There's something undeniably charming about the towns and villages of Umbria, and none more so than the quaint, medieval town of Spello. Located above the Spoleto Valley, there's not much to see here in terms of must-visit attractions of Umbria, aside from the Santa Maria Maggiore church and its many frescos from Pinturicchio. It's the laidback lifestyle, narrow alleys and white stone century-old buildings that attract visitors to Spello time and time again, where they can dine al fresco or sit with a coffee and watch the world go by.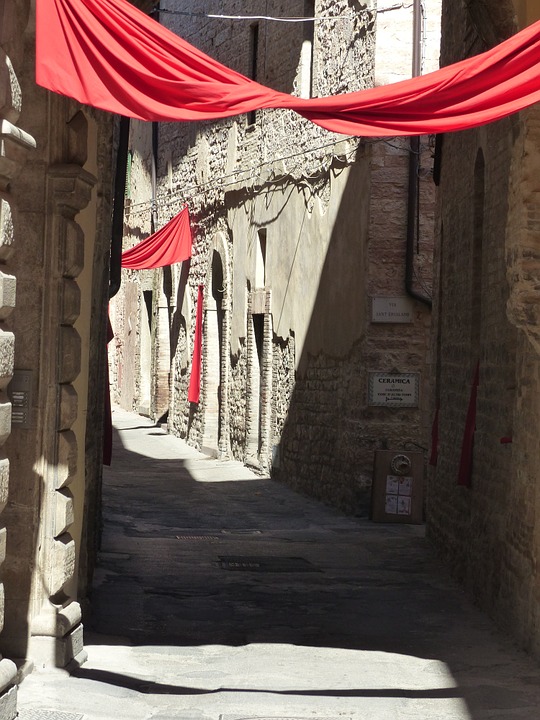 Play a Round of Golf
Head north of Perugia to find the Antogonalla golf course, which is renowned for featuring some of the region's most impressive natural settings. With rolling hills, picturesque valleys and forests scattered across the region, Umbria is perfect for a relaxing 18 holes, regardless of whether you're a keen golfer or you're not quite sure which end of the club to hold. The course is home to a plush clubhouse and bar where those who'd rather indulge on some culinary delights can do so while you make your way around the course.
Visit the Basilica San Fransisco
One of Assisi's finest Unesco World Heritage sites, this magnificent building can be spotted from miles around. The Basilica Superiore was built between 1230 and 1253 and is home to one of the most famous works of art in Italy – 28 Frescoes depicting the life of St Francis. The winding staircase leads down to the Romanesque Basilica Inferiore, where more fascinating masterpieces await your visit. Audio guides can be purchased from the information office over the road, while groups of ten or more can book their very own hour-long tour in English, led by a real Franciscan Friar.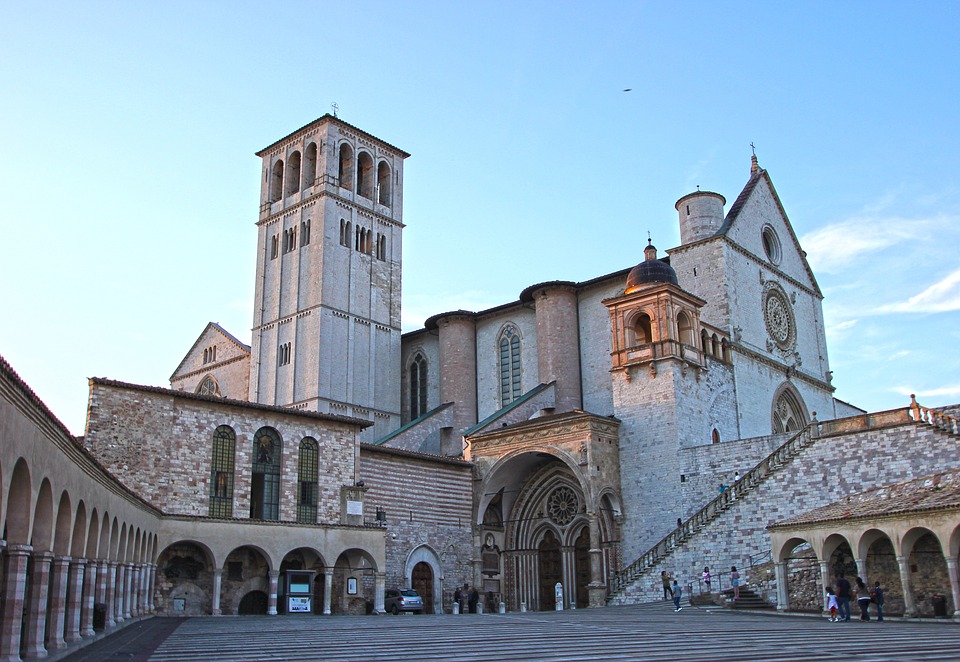 That concludes our guide to seven of our favourite things to do during a holiday to Umbria. We hope it has provided inspiration for future holidays and that you may consider checking out our Umbria villas for the perfect, luxurious home away from home for exploring this beautiful area. For more information, check out our recent blog posts including 9 Hidden Gems in Umbria and 10 Fascinating Facts about Umbria.