9 Hidden Gems in Umbria
Posted on 5 October 2018 in Umbria
Often described as the green heart of Italy, Umbria is a truly charming region that features many unspoilt landscapes, rolling hills and world-class vineyards. The area is home to several enchanting medieval towns, all of which offer authentic local delicacies and must-see attractions. Here at Essential Italy, we love providing our customers with unforgettable experiences that will make your stay in one of our luxury villas in Umbria a holiday to remember. As such, we've put together a list of some of our favourite hidden gems in and around Umbria for you to explore, escape the crowds and experience the quintessentially Italian way of life for yourself.
Panicale
What is essentially a model town, Panicale is everything you thought a traditional Umbrian village would be and more. Despite its relatively small size, there is always something to see and do, from the charming square that hosts free jazz concerts throughout the summer to any number of exhibitions and festivals that light up the town; it's the perfect place to spend an afternoon with family and friends. Ed Sheeran is the latest celebrity to have brought a house in this gorgeous Italian haven, and well, if it's good enough for Ed…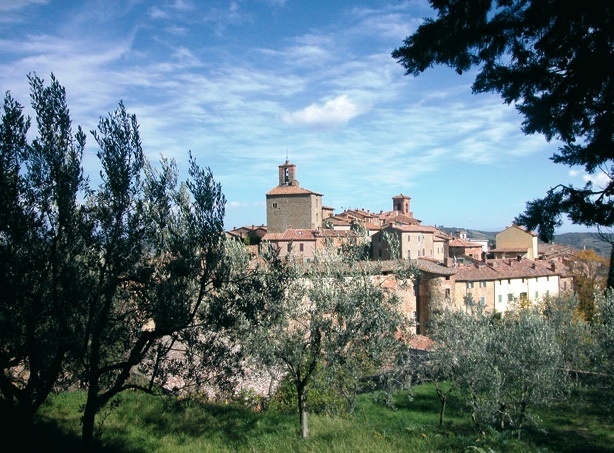 Image Credit: Bonjoisavo
Marmore Falls
An impressive series of Roman waterfalls that can be turned on and off like a tap, this awe-inspiring beauty spot is the second highest waterfall in Italy; as those who have climbed the path up there can attest! A day spent exploring the trails, walking under the falls and admiring the fantastic views at every level is a day well spent and remember to take a picnic full of tasty Italian treats to give you energy on a hot day. Marmore Falls is even the subject of a poem written by Byron, The Falls of Terni – check it out before you visit! The thrill-seekers amongst us will be pleased to hear there is an array of extreme sports on offer in the valley, including trekking, caving, rafting and canyoning, all of which can be booked with qualified guides for an adrenaline-fuelled day out.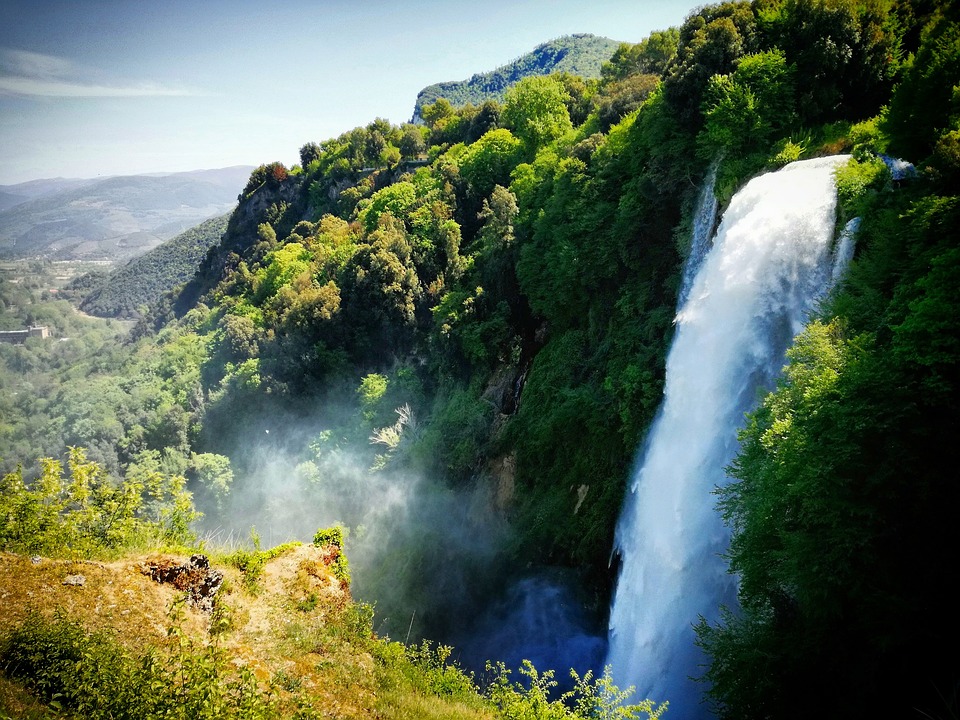 Montone
Known to most as Umbria's prettiest village, there's so much this beautiful settlement has to offer, including a film festival organised by Terry Gilliam, who calls Montone home. Every summer, the square is transformed into a cinema haven, with a large screen and plenty of little plastic chairs dotted sparingly around the cafes. If you are not visiting during the summer, it's still a lovely village with brick-paved streets, balconies draped with flowers and around 880 years of history to learn and enjoy.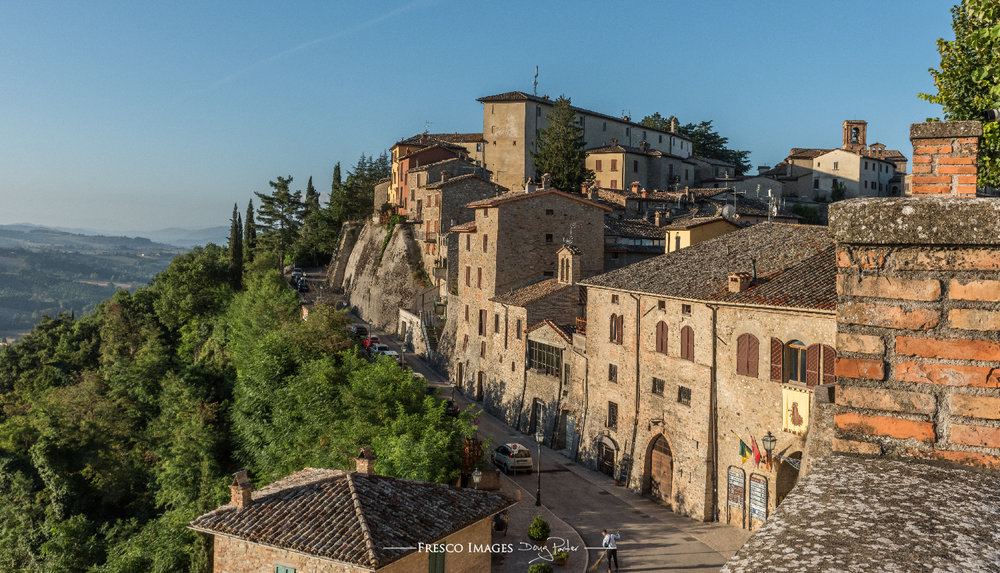 Città della Pieve
The home of Perugino, Umbria's renowned Renaissance Artist who is said to have taught Raphael, you'd be forgiven for thinking Città della Pieve was Tuscan as opposed to Umbrian. The thriving town has a vibrant café scene, making it the perfect place for you to sample some of Italy's finest cuisine, including gelato, coffee and lots of fine wine. Stroll leisurely through the winding streets of this cute little town and enjoy the panoramic views of the Umbrian valley below – the spot is a welcomed-break from some of the busier tourist hot spots in the region.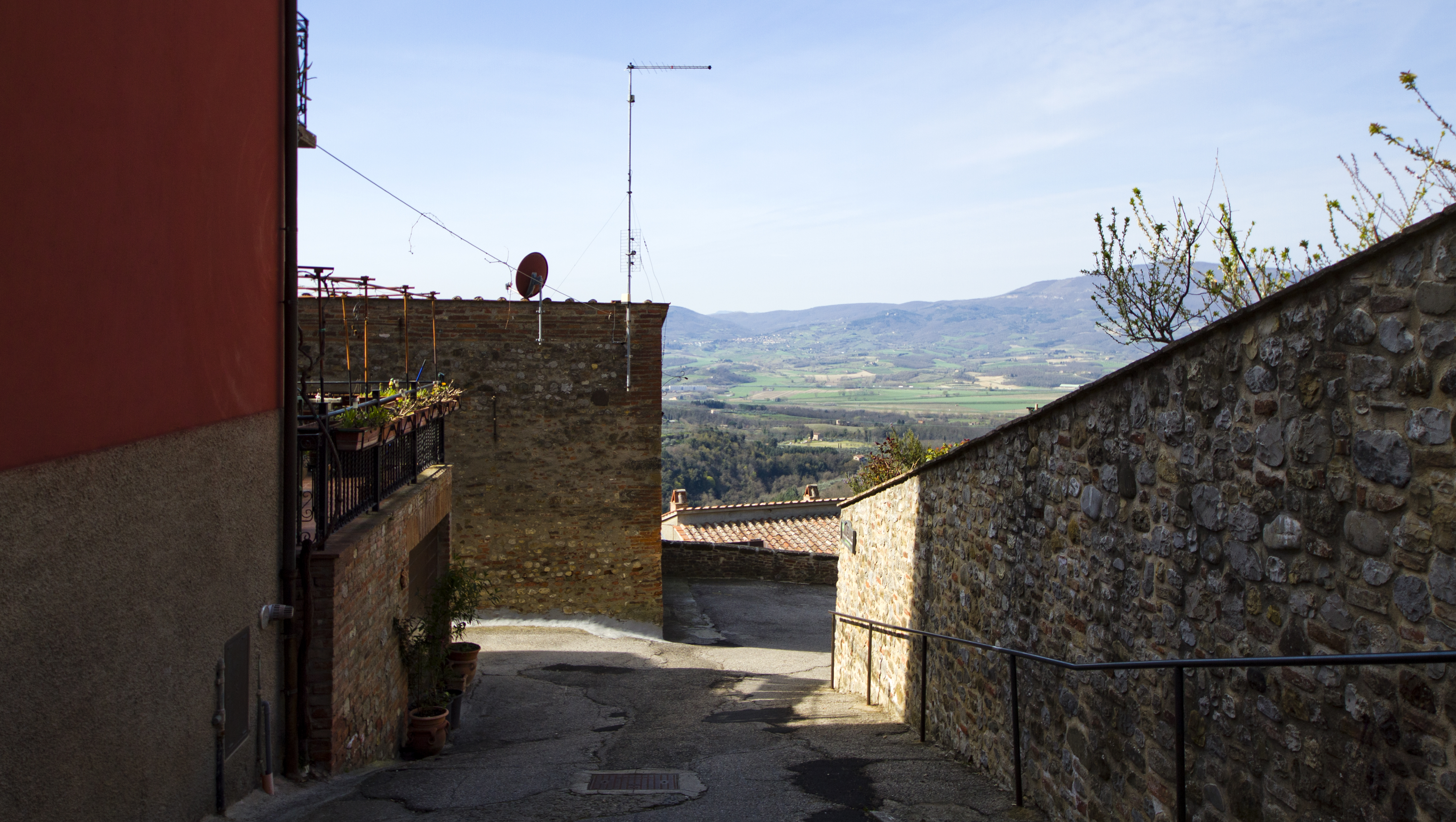 Lake Trasimeno
Umbria's largest lake is also home to three large islands, and the breathtakingly beautiful spot has a magic, shimmering feel similar to a fairy tale. It is the open-water swimming location of choice for locals so don't forget your swimming trunks, but you can bathe safe in the knowledge that there aren't crowds of people spectating – the lake is arguably Umbria's best-kept secret. Bird-lovers rejoice, for the natural paradise is home to wild ducks, kites, kingfishers and cormorants and chances are you'll spot at least one of these during your time there.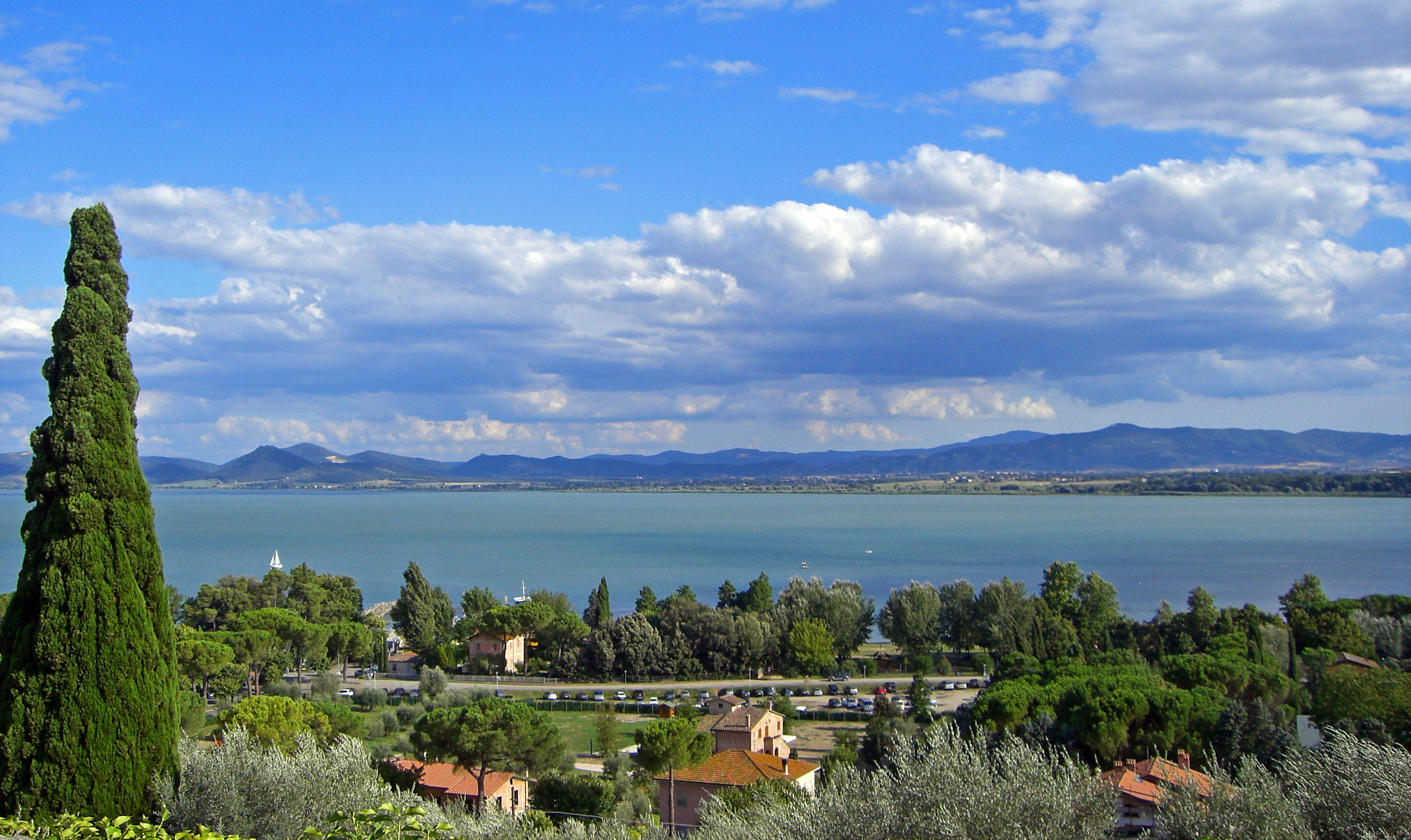 Bevagna
A quaint little Italian town that captures the hearts of all who visit, this is the spot the guidebooks and tourist boards forgot to tell you about. A visit here will give you an authentic insight into Italian Culture, with the local shops and restaurants shutting for a few hours at midday to respect the pausa. It is home to some of the world-famous Roman baths, where you can relax and enjoy some fantastic mosaics of sea creatures.
Orvieto
Explore the Duomo, learn new things at St. Patrick's Well and discover the 'underground city' of this Etruscan city, positioned on top of volcanic rock. Despite the medieval hillside town attracting visitors from all over the world, it's easy to forget that anyone else is there as you stroll through the bustling streets and enjoy extensive views from every point. The volcanic soil in the area makes for the fantastic white wine of which the town is renowned for and should definitely be tasted during your day trip there – it's 5 o'clock somewhere!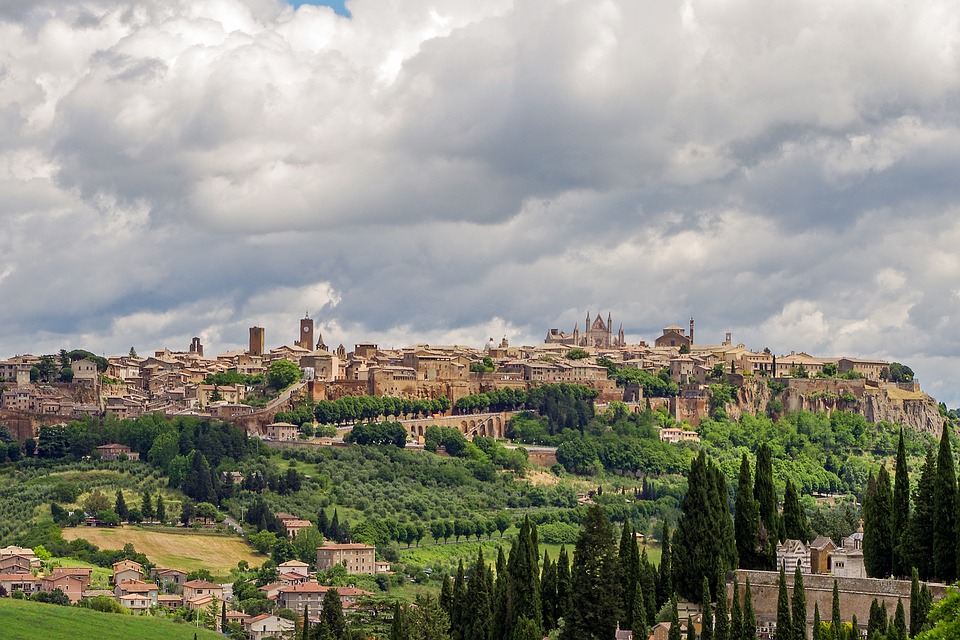 Gardens of La Scarzuola
Featuring an array of sculptures and awe-inspiring designs, the old monastery is now a blend of reality with surrealist architecture, including details from Classical to Medieval and Renaissance styles connected by Neo-Mannerist elements. These include stairways leading in multiple directions and a general disproportion to the spaces you are in. The site is somewhat of a work in progress, and after being built in 1956 by Tomaso Buzzi, it is still being added to today, and may not look the same as your last visit. Don't miss this fascinating attraction during your stay in Umbria and book the 2-hour guided tour in advance to make the most out of your visit.
We hope you've enjoyed our guide to some of our favourite hidden gems in Umbria, some of which are the regions' best-kept secrets! Escape the crowds to create a truly authentic Italian experience with some of our suggestions or explore further afield and create a list of your own – we'd love to hear about some of the places you have enjoyed most! If you are well and truly inspired and feel ready to book your Umbrian adventure, don't hesitate to contact the friendly and knowledgeable team here at Essential Italy, who would be more than happy to help you find your dream hotel or villa to call home during your time away. Those that are looking to explore other regions of Italy, check out our other hidden gems blogs for both Puglia and Sicily.