24 Hours in Pisa
Posted on 7 June 2018 in City Breaks, Family & Friends, Tuscany
Pisa is another one of Tuscany's cultural hubs; tourists flock here year-after-year to catch a glimpse of the architectural brilliance gone-awry. However, there's so much more to do over 24 hours spent here. Whether you've booked a Tuscan escape and are looking for the perfect day trip, or are interested in how to make sure you see as much of the city as possible, it is crucial that you spend your time wisely upon visiting.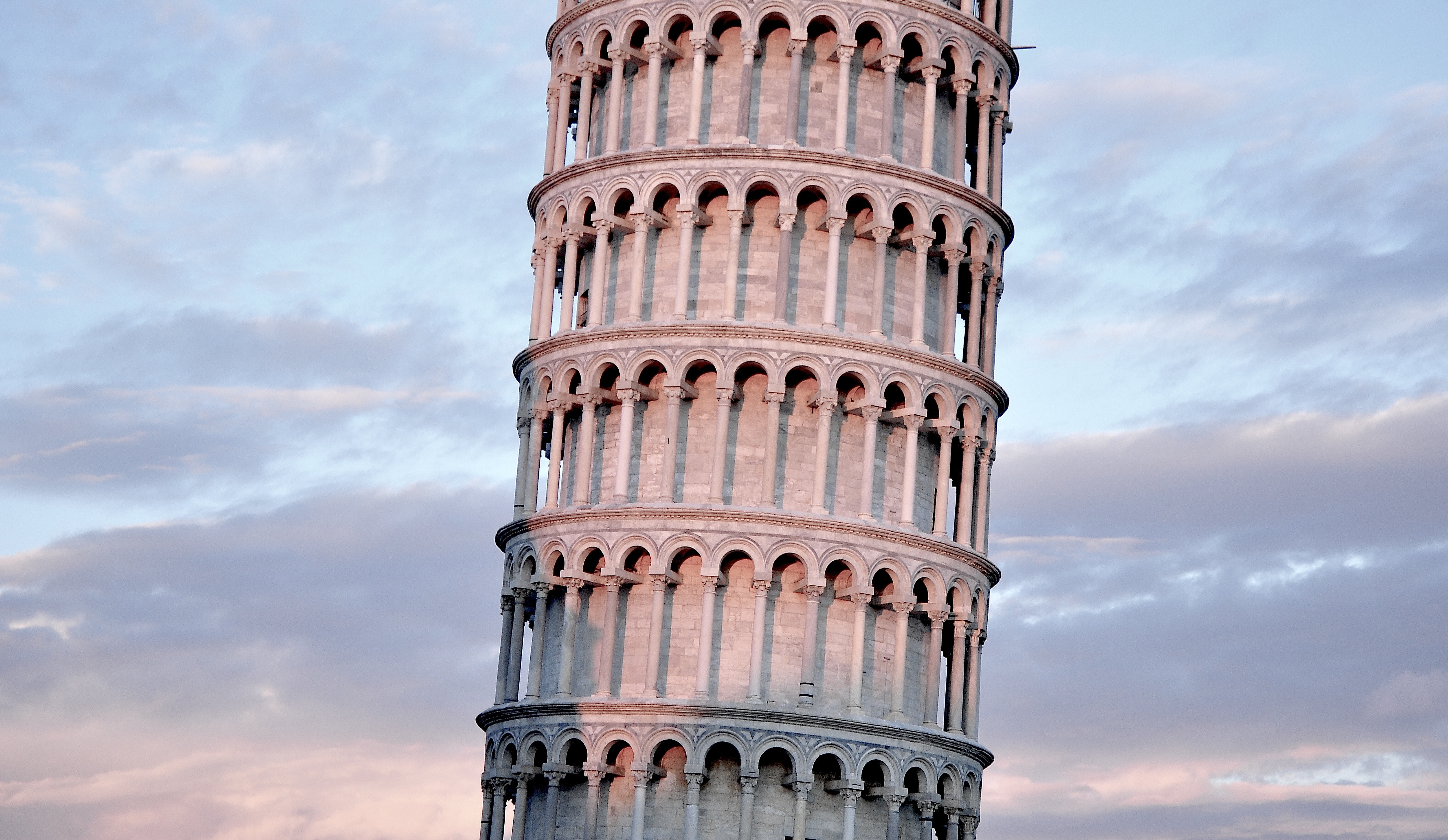 With so much on offer, planning an itinerary of how you'll spend your time is essential. So, whether you've booked a stay in one of our holiday villas in Tuscany with a pool or are looking for more information about what you can expect from the Tuscan delight, we've included a run-down of how we would spend 24 hours in Pisa!
AM
Watching the sunrise over the Tuscan landscape is the perfect beginning to your day. No matter the location of your holiday accommodation, you'll be welcomed by the beautiful morning sun casting a golden glow over the fields and towns nearby. Now that we're heading into the summer months, you'll find that the sunrise is slowly creeping forward; however, don't let that deter you from catching sight of it yourself. Although early risers will find this easier, waking up before your alarm will allow you longer to explore the wonderful city of Pisa, so it comes with many positives!
After watching the sunset, either from the comfort of your bed or from a terrace or veranda, it is time to head inside. If you have to travel to get to Pisa, you should have looked at transportation links the night before, or, if you have hired a car from a dealership, you should have already forecasted which route you'll be taking. If your journey time is a little shorter, you could leave breakfast until you reach your destination. However, we would recommend diving into your favourite breakfast foods prior to leaving in order to allow you longer to explore while in Pisa.
Breakfast is one of the most important meals of the day, so ensuring that you have had a hearty meal that will keep you going until lunchtime is essential. Once finished, get ready for the day, making sure that you're wearing a comfortable pair of shoes that will last you the day. We've recently written a blog post about what you should pack into your bag while wandering around your chosen location, so take a look at that and get going!
Depending on the length of your journey, your travel time to Pisa can vary. However, if you're expecting a slightly longer time, factor this in and perhaps leave early in order to give yourselves more time, as well as avoid any rush hour traffic that you may encounter. Additionally, if you're travelling with small children, pack something that will keep them entertained while travelling, such as a phone or a tablet.
When you arrive in Pisa, head towards one of the most famous landmarks in the world, the Leaning Tower of Pisa. The freestanding bell tower's tilt was unintentional and comes as a result of an inadequate foundation. As the ground was too soft on the one side, the tower now has a tilt for its weight to be supported. This is a haven for tourists who come to take a photo with the glorious landmark, so consider this if you're visiting with people who don't like large hoards of people.
There is more to the Leaning Tower of Pisa than the belltower though; it is one of the four components that make up the Square of Miracles. After looking at the imposing structure, take a wander around the Campo dei Miracoli, Campo Santo and the baptistry – the ideal end to a fantastic morning.
PM
After visiting the Leaning Tower of Pisa, it is more than likely that you'll be ready for an indulgent lunch. There is nothing better than authentic Italian cuisine, so head towards one of the backstreets rather than a commercial restaurant if you're looking for the best food. These local hotspots are sometimes cheaper than going for the most obvious option, so if you're looking for a rich, hearty meal that's bursting with flavour, then these are the places for you!
After lunch, there are a plethora of things for you to see and do. Quite often, other cultural sites are overlooked due to the Leaning Tower. Pisa does, in fact, have many other notable places for you to visit to make your afternoon memorable. For those who are into art, the Riverside Art Gallery contains a myriad of brightly coloured paintings and sculptures, with recent shows displayed at the gallery including works from Sali and Toulouse-Lautrec.
In addition to the art gallery is the Piazza dei Cavalieri, which can be found at The Knights' Square. Once the centre of the city, today it is one of the most important landmarks due to its lengthy history, which began with it being the seat of the Roman Forum.
If you're heading back to your villa for the evening, why not stroll around the Piazza delle Vettovaglie, an Italian market, where you can pick up ingredients to create an Italian feast in the comfort of your own villa. Once you've decided on what you're having for your evening meal, take one last walk along the River Arno before hopping on your transport back home.
When you've walked all day, you'll be pleased to return to your luxurious villa and relax; sitting down and processing the day that you've had while sipping on a glass of local Italian wine is the perfect end to the day – and well deserved. With your market food ready for consumption, whip up a quick buffet-style dinner, allowing each member of your party to sample some of the local food before heading off to bed.