10 things to do in Sardinia
Posted on 30 December 2010 in Sardinia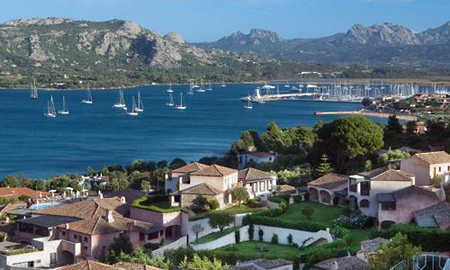 Sarah's top 10 tips for making your stay in Sardinia even more enjoyable (above Relais Villa del Golfo & Spa). 
Capo Testa: see the waves crash against the magnificent rocks. Stay at Colonna Grande Capo Testa. 
Porto Cervo Marina: take a glimpse at how the other half live in their yachts. Stay at Liscia di Vacca. 
Nuraghe Albucciu: one of the original 'self-catering properties' built 4,000 years ago and still standing. Stay at Residence Riva Azzurra. 
Enjoying a glass of wine watching the sun set. Stay at Aquila Bianca.
Stargazing: the Milky Way will never look as close again with no intrusive town lights. Stay at Mascaratu. 
Crispy pork and Cannonau wine: our local fare is simple and totally irresistible! Stay at Lu Ciaccaru. 
Take an early morning dip in the clear blue sea. Stay at Villa Rafael. 
Archipelago of La Maddalena: either just view it from across the bay, visit it by ferry or sail around it in a sailing boat. Stay at Elena. 
Taste the excellent Vermentino white wine at the Surrau cantina. Stay at Villa del Golfo. 
People watching in the main piazza of Porto Cervo; fascinating and highly entertaining. Stay at Capriccioli.