10 Things You Didn't Know about Puglia
Posted on 28 January 2019 in Puglia
The vibrant culture and rich history that Puglia provides when you visit is unlike any other. Based on the heel of the Italian 'boot', it is an area that is often overlooked for more popular tourist regions. However, its captivating charm should not be missed! Whether you're planning a family holiday in our hotels in Puglia or find yourself dreaming of a romantic Italian getaway for two, you'll be able to find something for everyone here. From the incredible wine and delicacies to the spectacular landscape, where the myriad of green fields contrasts with the shimmering blue of the sea, Puglia has some of the most incredible views that Italy can provide!
If you're planning on visiting Puglia, here are a few facts about the region to pique your interest. From the correct pronunciation to insight into some of their most famous architecture, here are ten facts that you probably didn't know!
1. Puglia (pronounced poo-li-ya) is also known by the name of Apulia, and has a population of around 4-million.
It is the eighth most populated region in Italy, behind Piedmont and ahead of Tuscany.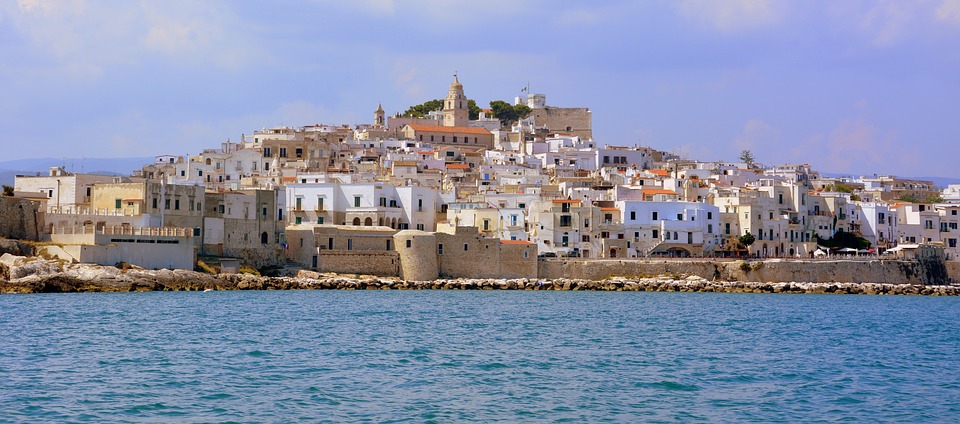 2. Puglia is famous for its olive oil production.
The region provides around 40% of the country's olive oil, which amounts to around 300,000 tonnes every single year!
3. In the past, Puglia was known as the 'bread basket of Italy'.
This is due to the area's large production of pasta and bread, something that can be traced back to Mussolini's rule over Italy following WWI. Learn more in our recent blog, historical facts that define modern Puglia.
4. Puglia has the longest coastline of any Italian mainland region.
The heel of Italy's boot-like shape is the defining geographical feature of the area, and is a key reason behind the flowing lengths of coast, totalling around 800km!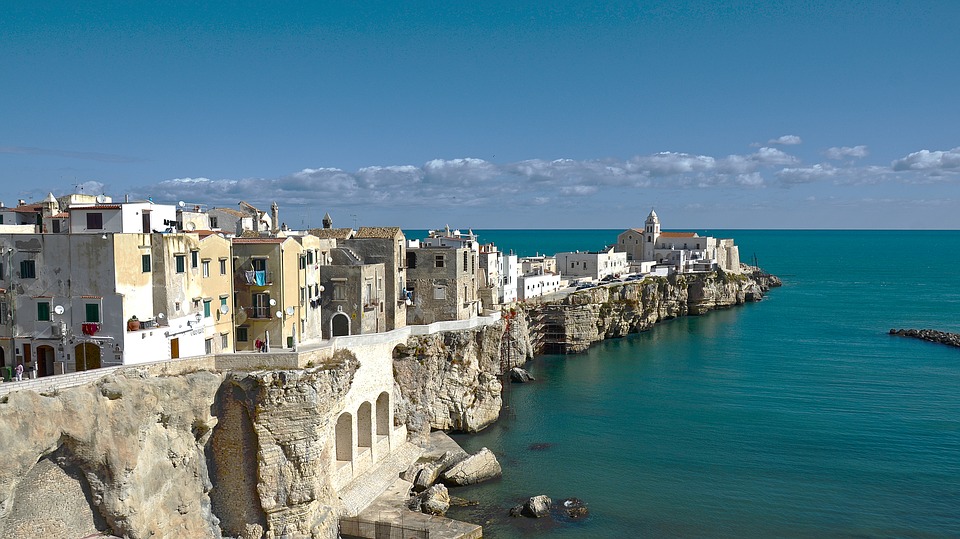 5. Its generous coastline means that Puglia is home to some of the most desirable beaches in the region.
Wherever you are visiting, a stunning beach nearby is almost guaranteed. With amazing crystal clear waters on Puglia's Adriatic and Ionian Coasts, along with its perfect climate, the beaches here are definitely worth the trip!
6. In recent years, Puglia has been famed for its vibrant and fruity flavours in the red wine varieties.
One of the largest wine-making regions in Italy, more focus in recent years has been on perfecting the Puglian flavour, born from the region's unique grape varieties.
7. Puglia was
 originally colonised by Mycenaean Greeks.
One of Italy's most archaeologically interesting areas, Puglia is an absolute hub for history. Lecce, one of the region's most prominent cities, is often named 'Florence of the South' as it is packed with historical gems, including a Roman amphitheatre. There are also a number of castles in the area, many of them built by the Holy Roman Empire.
8. The Trulli are ancient huts unique to the region.
The rich farming heritage of Puglia is prevalent in the landscape picture, with the iconic white Trulli dotted all around. These stone dwellings date back to the Middle Ages and were once used as homes for peasant farmers, amongst others. Alberobello, a UNESCO site, is one of the best places to experience these, with streets lined by these unique dwellings!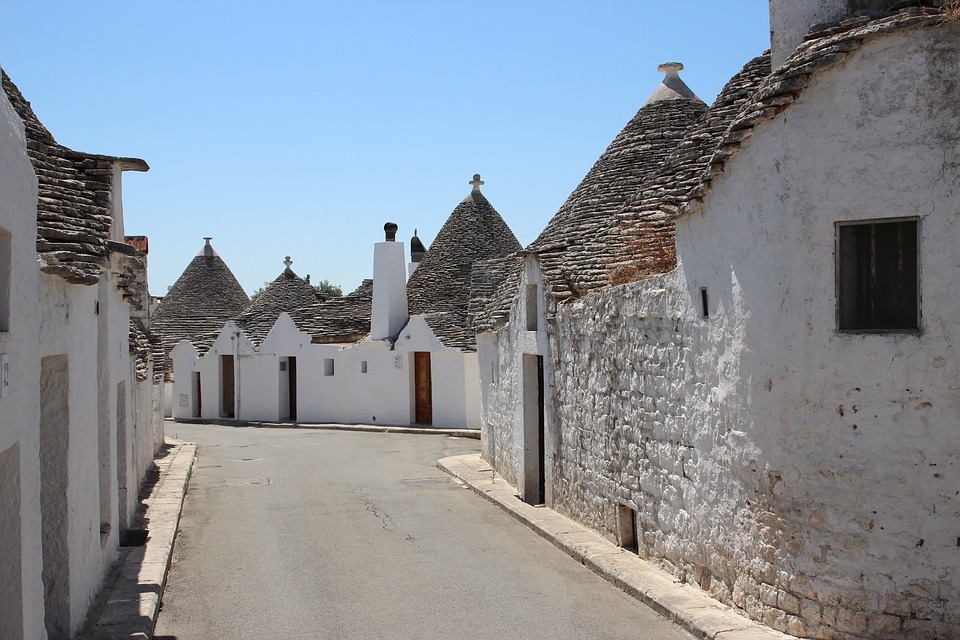 9. Puglia is hugely proud of its food.
Led by local produce, Puglia is the birthplace of many unique Italian foods. These include burrata cheese, orecchiette pasta and tiella, the Italian take on Spanish paella. Learn more about these in our blog on the food of Puglia!
10. Puglia is home to the most eastern point of Italy.
This is a particularly special area, with a towering lighthouse, Norman Cathedral and a beautiful 'tree of life' mosaic, the perfect place to visit on a road trip around the much lovely country of Italy!
These are just a few of the hidden gems that await you on your stay in Puglia. A beautiful, rural region full of its own unique character, there is plenty to discover here on your next trip!