Winter Activities in Sicily
Posted on 24 December 2018 in Sicily
Sicily is the largest island in the Mediterranean Sea, just off the toe of the Italian boot. One of Italy's most popular tourist destinations, Sicily is renowned for its magnificent natural beauty, historical towns and golden beaches frequently bathed in beautiful sunshine.
However, Sicily is a fantastic place to visit during the winter months, as well! There's plenty to discover during this colder time of the year, and here we've outlined just some of the activities that are perfect for your stay at our holiday villas in Sicily.
Walk along the Beach
Thanks to its southerly location, Sicily is surprisingly mild during the winter months, especially when compared to UK temperatures. Average temperatures commonly range around the 10-degrees mark, and while for locals this is considered chilly, many visitors to the island will find it to be pretty mild.
Therefore, even in December, a casual stroll across one of Sicily's many fantastic beaches is not out of the question! What's more, you'll find that a lot of them are much less busy than they would be during peak times, making for some peaceful days out with your loved ones.
Visit Archaeological Sites
One of Sicily's many highlights is the island's incredible number of historical artefacts that point towards the region's tumultuous history. A land touched by many civilisations, from ancient Greeks to Romans and Byzantines, Sicily is awash with fantastic archaeological sites, some of which rank as the world's finest.
Any trip to Sicily wouldn't be complete without a visit to one of these famous landmarks. Whether it's the Greco-Roman theatre in the north at Taormina or the incredible Temple of Hera on the south-west coast, we would highly recommend visiting one of these locations during your trip.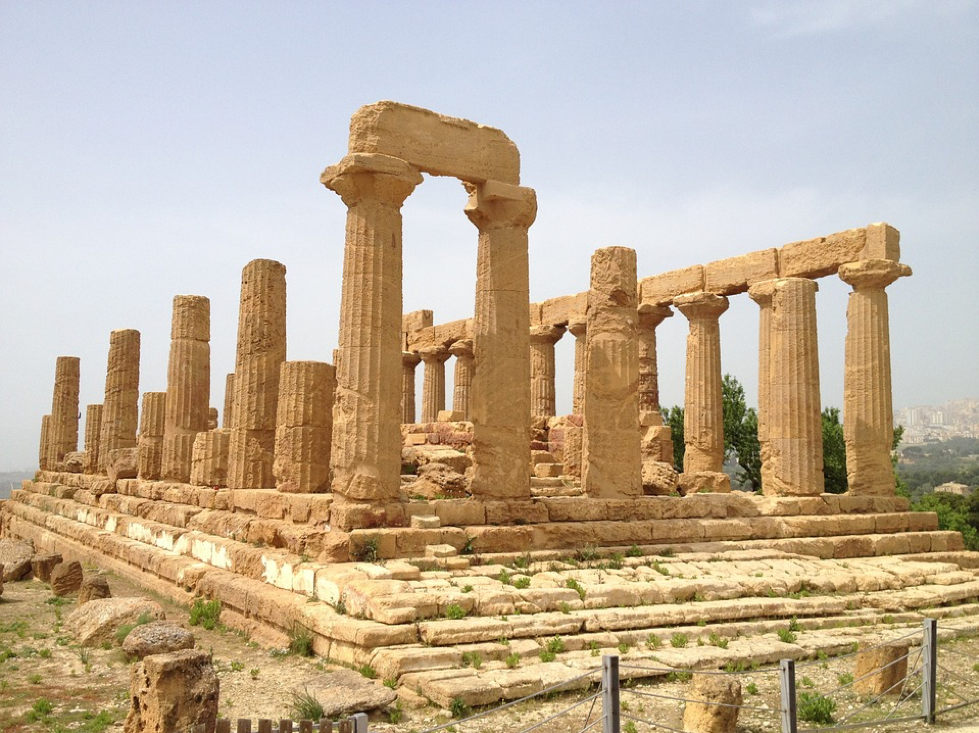 Try Local Food
Much like the rest of Italy, Sicily is fiercely proud of its local foods, and some of the best Sicilian produce reaches its peak during the winter months. A region blessed with incredibly fertile lands thanks to the volcanic Mount Etna, and superb seafood thanks to the Mediterranean coastline, the local cuisine can rival anything else in Italy.
One of the biggest examples of this is the island's citrus fruit – Sicily is one of the world's most renowned producers of blood oranges, and their harvest begins in January. Sicily is also known across Italy for its street food, so make sure to fill up during any of your visits to Sicily's major cities. If you're looking for something a bit more formal, Sicily also has a plethora of Michelin Star restaurants – check out some of the best restaurants in Sicily.
Check out the Carnivals
Sicily has a range of local and regional festivals over the winter period, some celebrating religious occasions while others are just excuses for locals to get together with good food, wine and music. Across December, many local towns host their own Christmas festivals, with the Nativity being a particularly popular event across many Italian regions.
For Sicily, though, the area comes alive in February, with the Festa di Sant'Agata in Catania, one of the most significant religious festivals in the whole of Italy featuring parades, fireworks and markets throughout the day. Alternatively, there is a string of carnivals across the region in early February, such as the Sciacca Carnival, that are all about colour, fun and plenty of comfort food for the colder weather!
Do some Italian Shopping
Winter is a great season for people looking to pick up some authentic, quality Italian products to take home with them. Many of the smaller, artisan crafters that you will come across in Sicily's major shopping locations will be selling their wares at lower prices than you would usually find in the summer months, meaning you can pick up even more luxury Italian gifts for your loved ones – or yourself! Also, many retailers in Italy have major new year discounts, so keep your eyes peeled for potential bargains.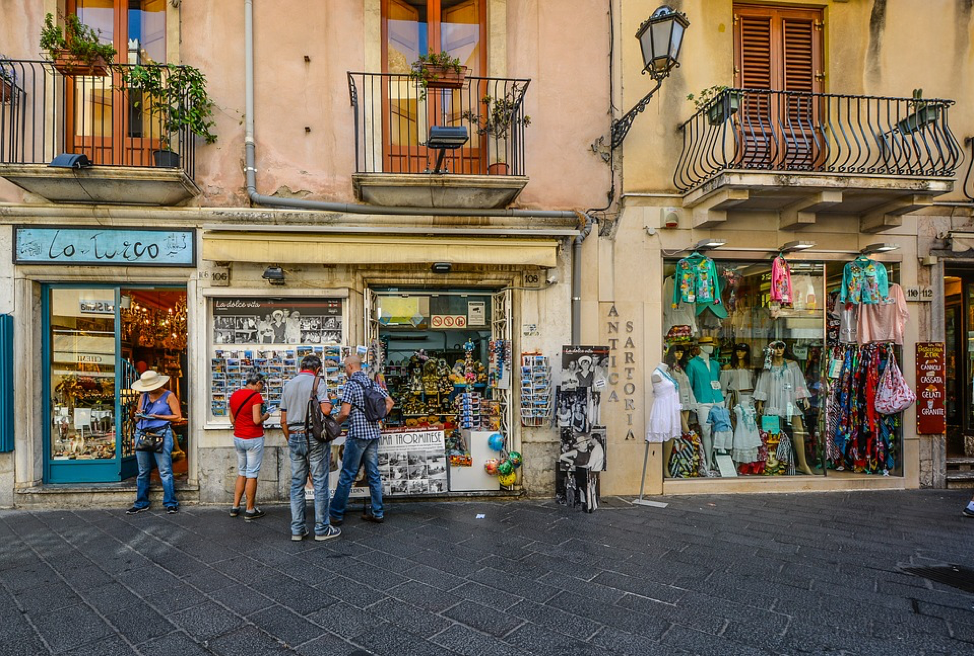 Sicily is a fantastic place to visit, whatever the time of year. If you are looking for an authentic Sicilian experience, then the winter time is perfect – with smaller crowds, milder climate and plenty of local events celebrating great Sicilian food and culture, you will be spoilt for choice during your stay!