Why you should be wine-tasting in the wine country
Posted on 20 October 2016 in Italy
It's not new news that Italy is known for its fabulous wine. It is something that brings thousands of tourists, from all across the globe on their Italian holidays. If you are yet to experience the wine Italy has to offer carry on reading for our top reasons why you should be drinking wine in Italy: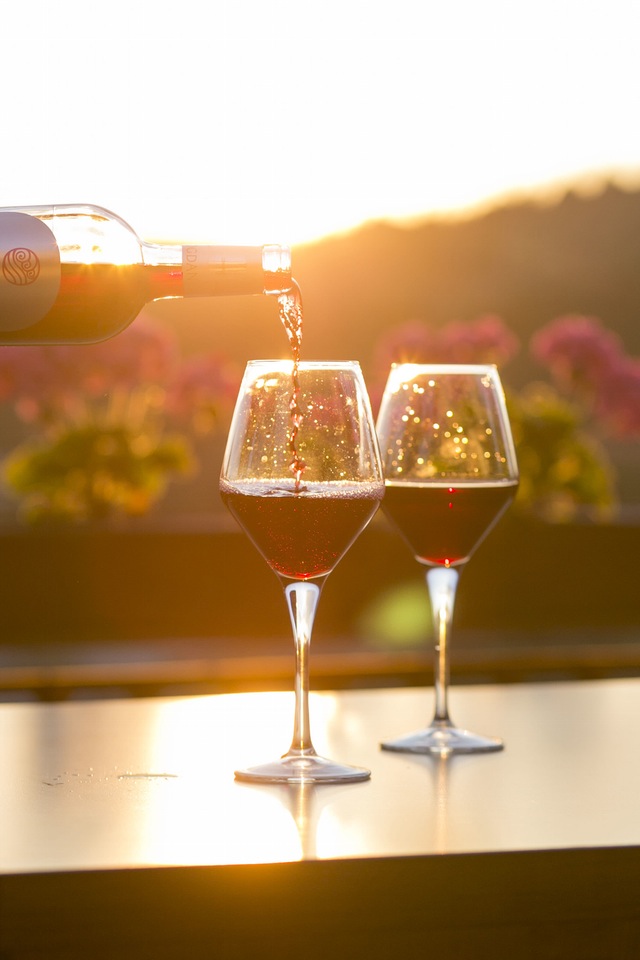 The Experience
Experience can be a huge fundamental factor in determining our preference for something, and there is no exception when it comes to food and drink.
A study by Daniel Salzman, a neuroscientist from Columbia University, found that peoples' preferences of wine was dependant on their experiences.
"Expectations," according to Konnikova, a blogger for the New Yorker who explains the studies findings, "can influence our experience in two interrelated ways. There is the conscious influence, or those things we are knowingly aware of: I've had this wine before and liked…it…. As our experience grows, so do our expectations. Every time we have a wine, we taste everything we know about it and other related wines. Then there are the unconscious factors… These can all affect taste, too, even though they are unrelated to the wine itself."
Nothing says romance more than sharing a bottle of wine with your partner, as you look over the glorious views Italy has to offer whilst the sun sets on the horizon. Or trying the more relaxed and wholesome atmosphere of the restaurants or taverns. These environmental factors will inevitably make the wine taste even better because you are relaxed, you are well rested, and sharing the experience with the person you care about.
The Expertise
Walking around the supermarket picking out a decent wine can be a tough ordeal if you want to pick the right wine for the occasion. The recommendations from the staff can be somewhat misguided if they are not knowledgeable about wine, whilst the two-word guide often plastered by the price tag is not really enough to go on to make an informed decision. This means you can be left disappointed with your choice.
Whilst in Italy this sense of disappointment will be something you left behind. When you visit the vineyards and restaurants in Italy they will be able to find the right wine according to your tastes and occasion, as well as giving you a history and more information about the wine you are drinking.
The Italians prefer wine that has lower alcohol levels, a lighter body and generally has higher acidity and therefore, this will generally taste better to a lot of people.
The Accompaniments
Italians are renowned for matching meals with wine for the ultimate culinary experience. If you're not much of a wine expert this can be a great way to have an unforgettable meal. Not many people know that there are certain wines that compliment certain foods and so the matching can sometimes be off between meal choice and drink choice. Italians carefully pair foods and wines so that the elements are complimentary.
While you're staying in Italy you will inevitably be eating more wholesome foods that make up a balanced diet. So if the food is spectacular and rich, so will the wine.
Why not visit the free wine fountain in Abruzzo to get a taste of true authentic wine, or travel along the wine road in Umbria.