Visit Abruzzo in spring
Posted on 21 February 2017 in Abruzzo, Family & Friends, Italy
Italy is not just a spectacular summer destination, and there are plenty of things to see, do and experience throughout the year. Italian spring holidays have many advantages, as you won't be fighting the crowds and accommodation is easier to find – and you are more likely to get the holiday villa of your dreams!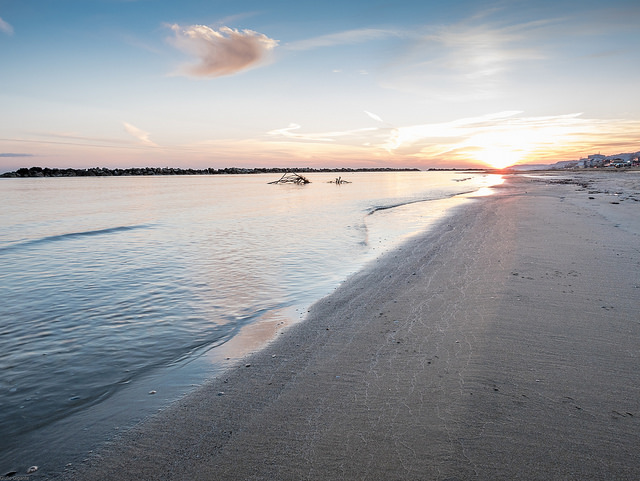 Weather
The small region of Abruzzo is one of the best places to head to in spring, due to its mild climate that's warmer than the UK. Located next to the Adriatic Sea, the area is very traditional and provides you with a glimpse of authentic and real Italy, from the bright blue skies to snow-capped mountains in the distance. In early spring, the weather can still be a little chilly, but into the later weeks of May, the weather can reach temperatures similar to summer.
Flowers
The landscape of Abruzzo is one of the highlights of a spring holiday, as flowers are in full bloom and a riot of colour spreads across the hills and open countryside. Purples, pinks, yellows and blues line the hedgerows and poppies seems to burst forth in any available space. Spring is the perfect time to witness the beauty of Italy's countryside, and a walk through any of the three national parks not far from your villa is highly recommended!
Animals
It is not just the flora, but the fauna too which should draw you to Abruzzo during the spring months, as there are newborn farm animals cavorting in the fields – young children will fall in love with the cute lambs. The birds nesting along the coastline are in full force in the spring and closer towards the mountains you might spot a golden eagle. Be sure to bring along a pair of binoculars to spot some of the local wildlife during your holiday.
Food
Being such a traditional region of Italy, food is often at the forefront of visitors' minds. Don't hesitate to indulge in the richness of Abruzzo's cuisine. Being a coastal region, there are lots of seafood dishes to try out, and then there are Abruzzo's famous meat skewers, local olives and of course wine. Try out a cooking class on your holiday and learn how to make traditional pizza or pasta.
Festivals
Springtime is when many festivals are held throughout Italy, and they continue to attract huge crowds, year after year. When you have booked your stay at our villas, why not check out what events are being held during your stay?
In March, there is the Festa di San Giuseppe, and depending on which town or village you visit there are huge feasts and bonfires. Some areas of Abruzzo also hold an arts festival in March and visitors can enjoy the celebration of Italian arts and their traditions. Fast forward to May and in the village of Cucullo, there is a Snake Handlers' Procession in which the statue of St Dominic is covered in snakes and carried through the town. Thousands of people follow the solemn procession, followed by a band. Afterwards, there are fireworks and a banquet.
Springtime also falls over Easter, and with Italy being a primarily Christian country, the festivities celebrated around Easter are fabulous and fun. No matter where you are staying there will be some lovely Easter celebrations to see.
Book one of our villas in Italy between March and May and start planning your Italian holiday now!
Image by: Giulio Gigante