The Valley of the Temples, Agrigento
Posted on 8 September 2015 in Italy, Sicily
Just outside the Sicilian town of Agrigento, found on the southern coast, is one of the island's most famous historical attractions, the Valley of the Temples – a must-visit for those heading out on their Sicily holidays.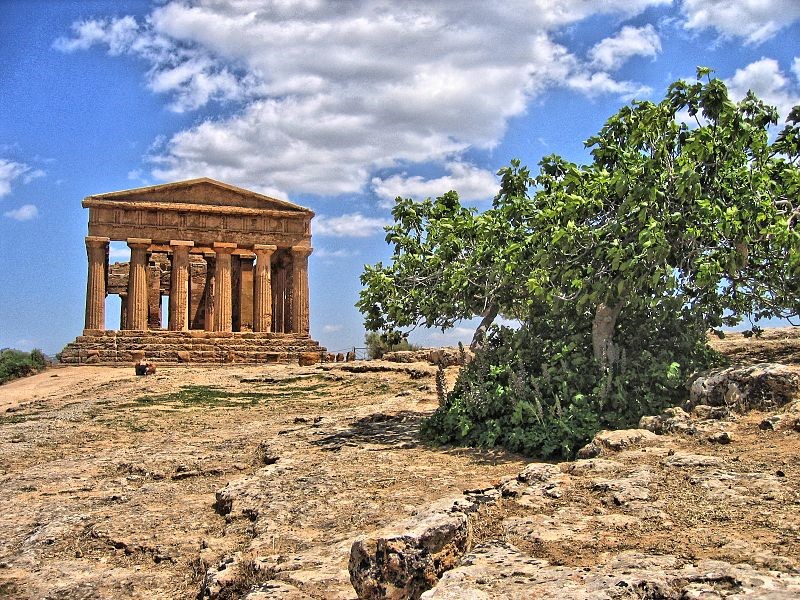 The Valley of the Temples is so impressive because it contains a series of eight excellently preserved ancient temples, dating from between 510 and 430 BC: the Temple of Concordia, the Temple of Hera, the Temple of Olympian Zeus, the Temple of Heracles, the Temple of Hephaestos, the Temple of Demeter, the Temple of Asclepius and the Temple of Castor and Pollux. Apart from the Temple of Asclepius, which can be found on the banks of the Akragas river, each temple is situated on a series of rocky crests found just south of modern day Agrigento.
Agrigento was formerly known as Akragas, and was a part of the Greek Empire before becoming a part of modern day Sicily. Settlers from islands such as Rhodes and Crete founded Akragas in 582BC, with the land being perfect for cultivating crops such as olives, cereal and grapes. It expanded quickly, becoming one of the most prosperous cities in the Mediterranean.
However, as the city grew, so did its rivalry with other Greek colonies, such as Siracusa (Syracuse), also a large town in modern day Sicily. In 406 BC, Hannibal brought the city under siege, and eight months later, the city fell, with its citizens exiled to Gela. Later on in 210 BC, it was taken over by the vastly growing Roman Empire.
For those who are interested in the rich history of Sicily, spanning both the Greek and the Roman Empire, the Valley of the Temple is one of the most majestic remainders of these bygone eras, and is certainly worth a visit during your stay in Italy.
Image: Guido Radig, available under Creative Commons