Unique Abruzzo festival carries snakes through the streets
Posted on 23 April 2015 in Abruzzo, Italy
One of Italy's many unique festivals is due to unfold near our villas in Abruzzo this May, in the small country village of Cocullo.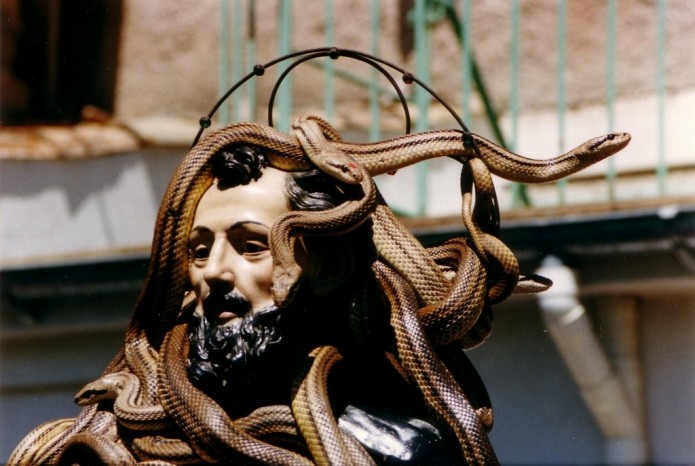 The annual event, which takes place on the first Thursday of May, is known as the 'Snake Handler's Procession', where the main event of the day involves a statue of the village's patron, St Dominic, being carried through the streets and up to the surrounding hillside, covered in intertwined live snakes.
Thousands of locals and visitors flock to the village for this unusual procession, which is also accompanied by a band. Following the end of the procession, the entire town then joins together for one giant party, together enjoying a firework display and a great banquet on the streets of Cocullo. The event finally ends with another big community event, a collective breakfast picnic event, enjoyed on the green at the foot of the hills.
As well as being a truly unique event, the Snake Handler's Procession is also a historic one, dating as far back as ancient Roman times.
Image: Italian Connections