Two Days in Otranto
Posted on 31 May 2019 in Puglia
Puglia is fast becoming one of the most popular regions to visit in Italy; as the 'heel' of the Italian boot, the region boasts an incredible Adriatic coastline and stunning whitewashed towns. One of the most historic, but still relatively untravelled, is the humble community of Otranto.
Otranto is a stunning historic seaside town in the region of Puglia, the province of Lecce in Southern Italy. It's a small town but offers a classic unspoiled seaside with the bluest waters for a flawless summer holiday. Not to forget the array of fantastic local foods and unique wines that are available, and the unforgettable architecture that is part of this ancient town.
Day One – AM
Morning is the best time for a swim in Otranto. Puglia is famous for its crystal-blue waters and there are some stunning natural pools around Otranto. Some of these spots are obvious, but there are some hidden treasures. Grotta della Poesia is a firm favourite for an off-the-beaten-path swim experience. The waters' colour is a mesmerising turquoise and is magical for a quiet swim if you can get there early. Diving and jumping from rocks and cliffs are also favourite adrenaline-pumping activities to do here. This is hailed as very safe, with people even taking their children to jump off top cliff ledges into the sea.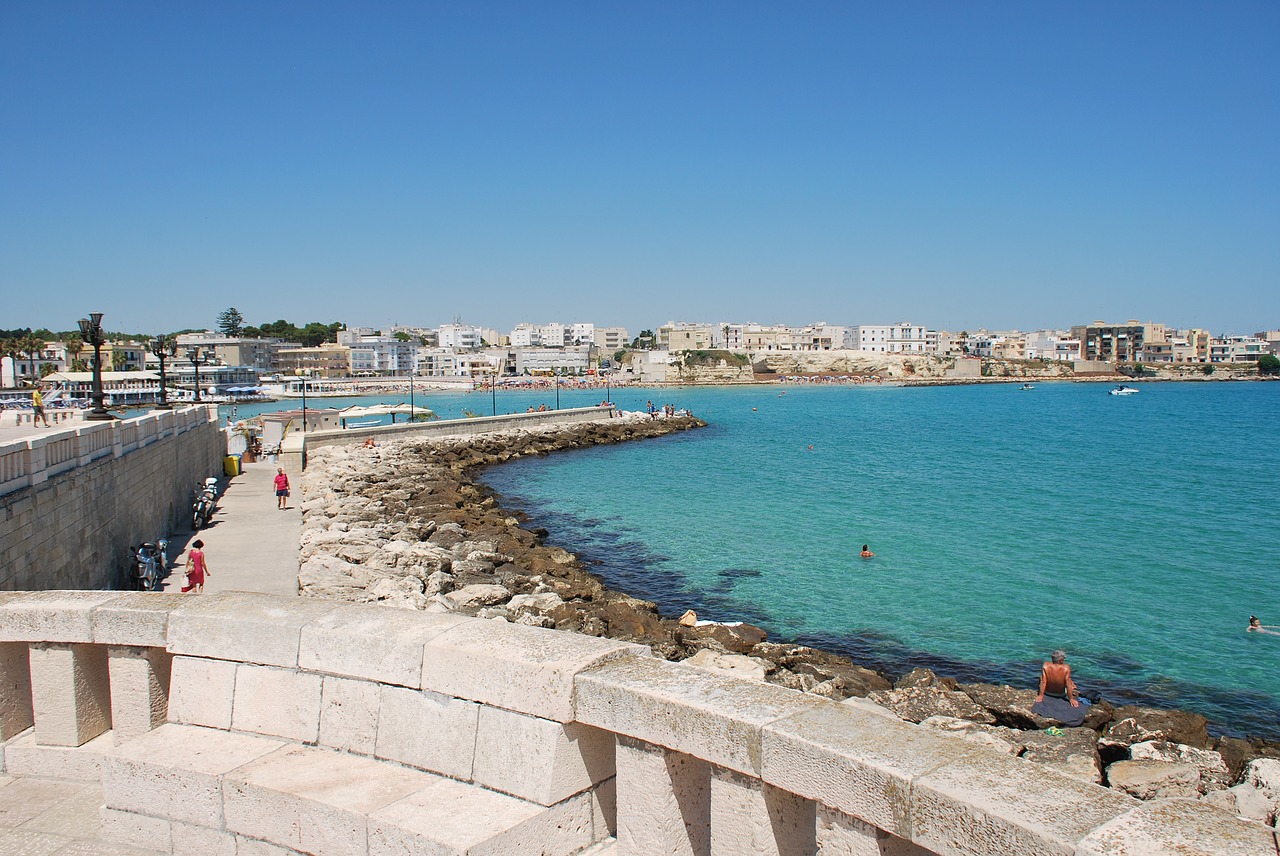 Day One – PM
Lungomare degli Eroi is the bustling heart of Otranto, with many restaurants and bars to choose from for an evening meal and glass of the most exceptional Puglia wine. Steeped in history, here you'll find a glorious statue dedicated to the Martyrs of Otranto, created by the sculptor Antonio Bortone in 1922. The statue represents a fable of the Fatherland that defends itself from the dangers coming from the sea.
If you fancy taking an evening passeggiata with the locals, then there is a designed walk that begins and ends at the monument. The walk is intended to remember those who perished defending Otranto from the Turkish invaders in the late XV century.
Day Two – AM
Cava Di Bauxite is something that has to be seen face to face. Bursting with the richest colours, it is a magnificent piece of the countryside which can be hiked and admired. Not only is there the emerald green lake next to the crimson coloured rocks, but there is also the active Punt Palascia lighthouse nearby situated in the narrowest point of Otranto. The lighthouse was built in 1867, abandoned in the 1970s and then reopened again in 2008, now hosting a multimedia museum of the sea. Fully exploring the Cava Di Bauxite will take around four hours, and proper footwear is essential.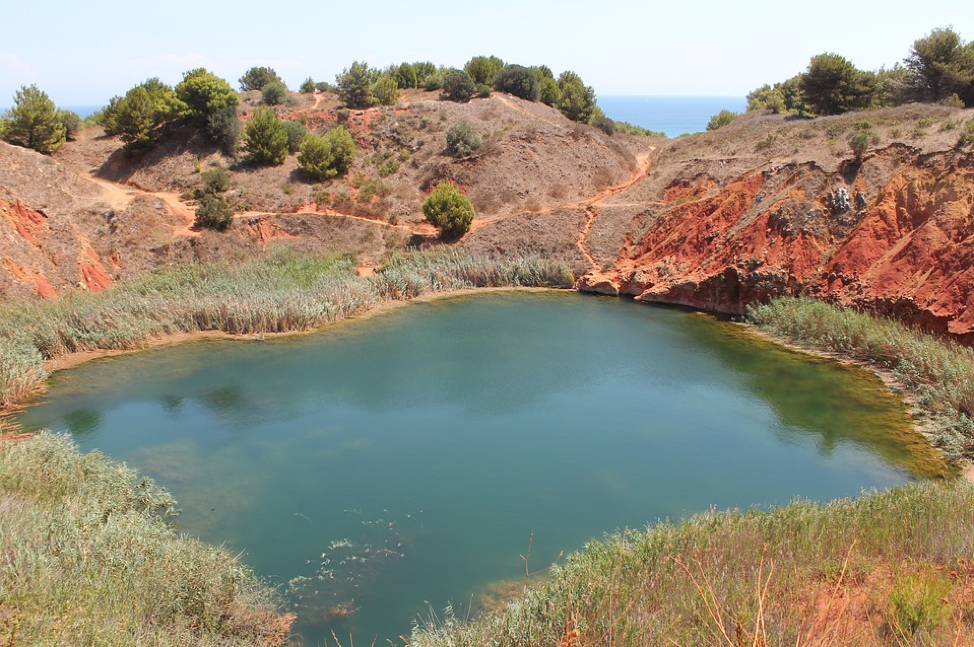 Day Two – PM
Puglia's enviable location, jutting out into the Adriatic and Ionian Seas and sharing waters with Greece, means that it has experienced a lot of shared ancient history. In fact, it was the Greeks who first colonised the region, and Puglia is now known as one of the most archeologically-rich regions in the whole of Italy! Much of this history is evidenced in the port towns dotted around Puglia's southern coast, and Otranto is no exception. A town with Greek origins of its own, it shot to prominence during the Roman Era as a key gateway to the Adriatic.
If you wish to experience some of Otranto's tradition, then Centro Storico is a lovely, old town which is well worth a visit in the evening. Located by the old port, this region of the town comes alive at night and contains a stunning harbour and marina, and its own Cathedral of Santa Maria Annunziata, situated in Piazza Basilica. The cathedral itself is a sight to behold, ornamented with mosaic floors and a beautiful wooden lacunar ceiling inside.
Centro Storico's narrow streets and buildings are so well preserved, it is well worth the experience. Don't forget to stop at one of the leading local restaurants for an authentic Italian dinner.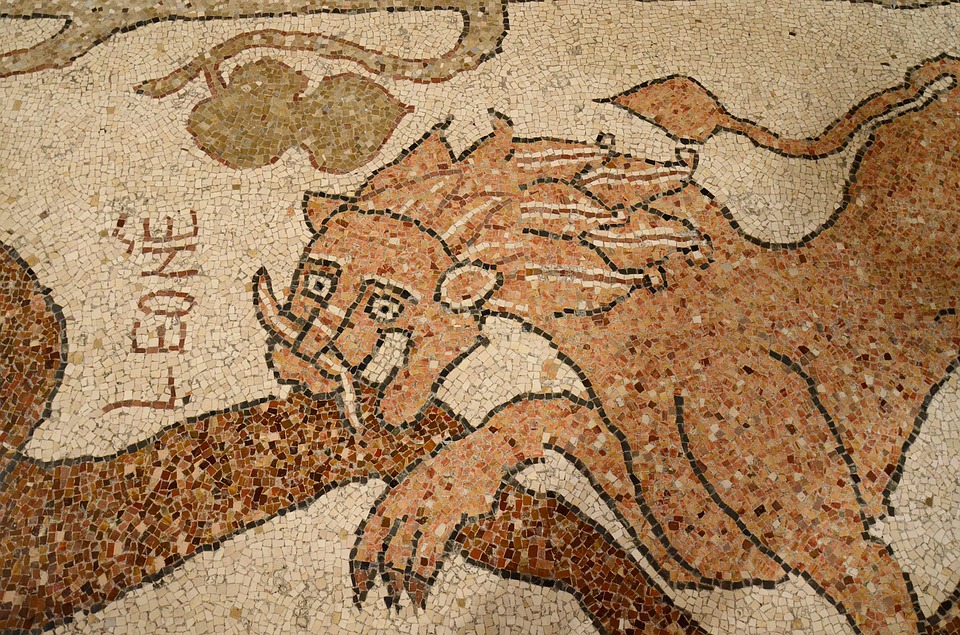 Italy is arguably one of the top destinations for a holiday of any kind, but Otranto has the whole package with stunning nature, food, wine and mesmerising architecture.
If you are interested in visiting Otranto, why not consider a luxury Villa in Puglia for the authentic Italian getaway? If you would like to learn more about this charming region, read our post on ten things you didn't know about Puglia!