Truffle Season in Italy
Posted on 10 February 2020 in Food and Wine, Italy, Le Marche, Puglia, Tuscany, Umbria
One reason to visit Italy in the autumn months is the glorious array of homegrown foods available in the country. As the harvest begins, many sagras (local festivals) bring Italian towns to life in celebration of the regional produce.
One culinary delight that is widely celebrated throughout the country is truffles, with several festivals dedicated to them around Italy. As one of the country's most famous ingredients, people come from across the world to try these luxury delights. Here, we take a closer look at this outstanding food and how you can experience it during your holiday in Italy!
What Are Truffles?
Truffles are technically a form of fungus, meaning that they commonly grow in the wild in a similar way to mushrooms. Truffles, technically part of the Tuber genus of fungi, grow underground in a relationship with tree roots and can take years to reach the point seen in harvested truffles.
How Do Truffles Grow?
As mentioned, truffles are fungi, which are known for being natural decomposers. Mould is a form of fungi, perhaps the most obvious example of these organism's growing qualities.
Truffles start as tiny spores clinging onto the roots of various tree species before growing with them until fruition. However, the tree root and the truffle fungi both work hand-in-hand for each other's survival.
The Life of Truffles
Truffles grow thanks to carbohydrates. However, many truffle species can't produce these themselves, so they perform an exchange with their host plant.
In their early life, truffles stretch out in incredibly thin roots that allow it to explore the nearby soil for nutrients. The truffle can then pass these onto the plant, which has larger roots and is less capable of finding these ingredients. In return, the tree gives the truffle the carbohydrates required to grow.
Once a truffle has received enough nutrients from the host plant, it can begin to form what is known as the fruiting body, the familiar shape of culinary truffles. The fungi do this to produce spores to help it spread, but this also provides the wonderful food that has become famous throughout Italy.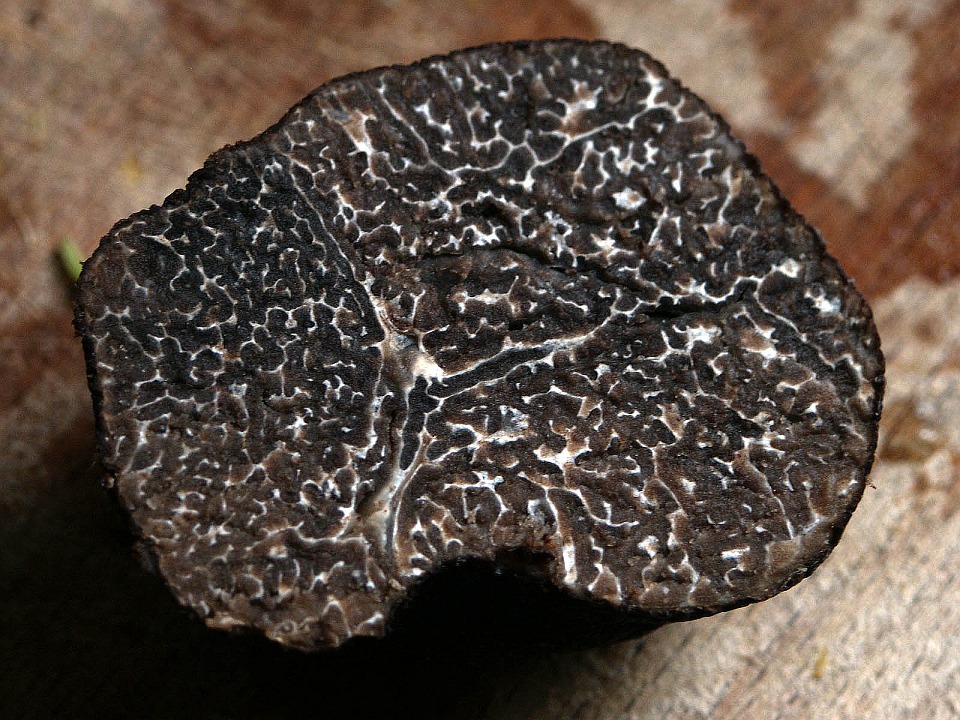 Types of Truffles in Italy
There are many different variations of truffle that grow throughout Italy. However, they are generally grouped by colour and the season in which they are harvested.
Black Truffles
The most common and versatile of truffles, the Tartufo Nero can be found across most of central and northern Italy. The black truffle is recognisable not just for its colour but also for its wrinkly skin. These truffles are the ones most commonly used in cooking.
Black truffles can be divided into summer and winter variations, with some regions harvesting at different times.
White Truffles
The Tartufo Bianco is the rarer and more luxury version of the truffle. These truffles have smoother skin and can come in various sizes, some as big as potatoes.
The reason this form of truffle is so sought-after is that it is notably more pungent and flavourful than other truffles. It is also much more delicate, and for this reason, it is rarely cooked. The white truffle can be shaved over dishes or infused to create products such as truffle oil or butter.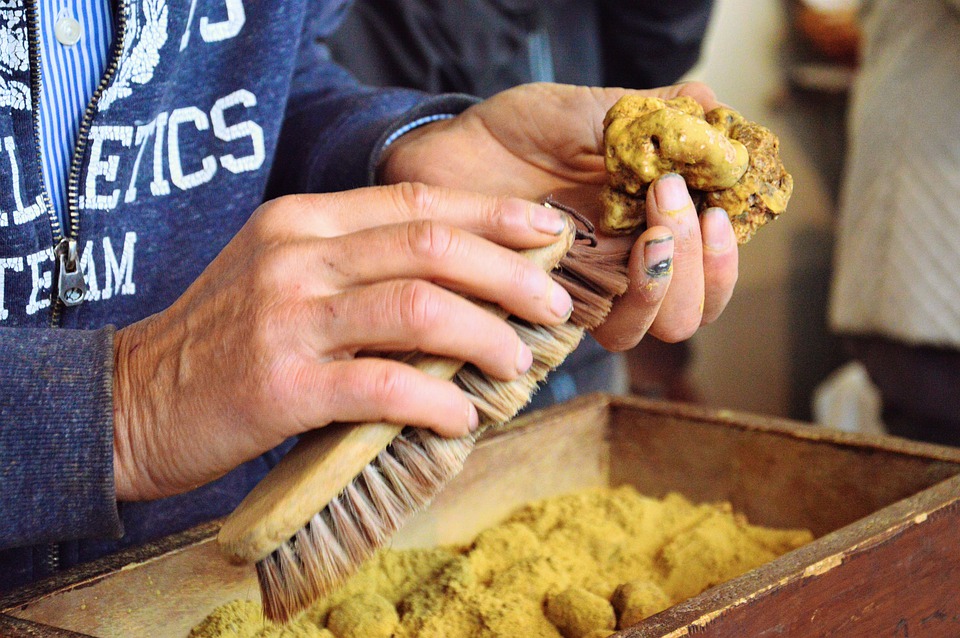 When Is Truffle Season?
Nowadays, as cultivation of truffles has become more advanced, there are often fresh truffles available year-round in Italy. Truffle season, for many people, refers to the harvest of the much sought-after white truffle, which is celebrated in many regions of Italy, usually during the colder months from winter to spring.
The Best Regions For Truffles
Truffles are equally associated with France, which indicates the climate generally required for truffles. Typically, wild truffles are commonly found the further north in Italy you travel, although central regions also have a successful harvest.
Tuscany
Tuscany is one of the most popular regions for truffle hunting. Particularly popular locations are the forests surrounding Florence and San Miniato.
Umbria
One of Italy's most popular rural destinations, Umbria is a haven for lovers of Italian food. Here, black truffles tend to be harvested during the summer months, from May to August.
Le Marche
If you're looking for somewhere even further off the beaten track, then Le Marche could be perfect for you! This traditional region usually harvests white and black truffles from around April until November.
Truffle Festivals
From late October through November, there is an abundance of white truffle fairs across these Italian regions, boasting some incredible, mouth-watering dishes for you to try.
The Tartufo Bianco, one of the most popular white truffles, has a sumptuous scent that fills the air; you'll have a hard time resisting the temptation to sample this delectable delicacy!
Aside from the vast array of truffles for you to try, many of the other fairs across the country often provide entertainment and concession stands that sell other local produce like cheese, salami, honey and wine – the perfect combination for a stay in Italy!
Discover our comprehensive travel tips for visiting Italy!
San Miniato Truffle Festival
If you are in Tuscany in autumn, one truffle-based event to try is the San Miniato Truffle Fair, known as the La Sagra del Tartufo Bianco. Held in the beautiful medieval hill town of San Miniato in November, the event usually takes place over several weekends – most typically the last three weekends of the month.
Tuscany is home to around 25% of Italy's white truffle produce so there will be plenty to go around and it's the go-to region if you are new to truffles. The festival is also a great place to visit for a day out with food and craft stands, as well as entertainment and restaurants that allow you to try their truffle menus.
San Giovanni d'Asso Truffle Festival
Another notable festival in Tuscany is held in San Giovanni d'Asso, near Siena, on the first few weekends of November. This small town is obsessed with truffles and even has a truffle museum for you to explore.
Volterra Truffle Festival
Another Tuscan city that is known for its harvest celebrations is Volterra, near Pisa. The festival takes place in late October and involves a lot of market stools and restaurants, allowing you the opportunity to taste the local truffles in their many different uses.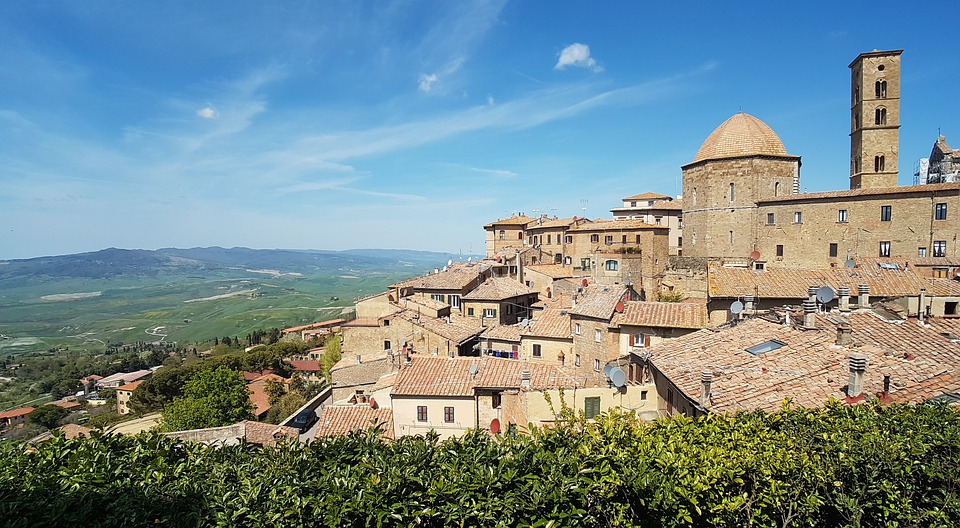 Acqualagna National Truffle Fair
One of Italy's biggest truffle celebrations is held in the little town of Acqualagna in Le Marche, which has knighted itself the 'truffle capital'.
There are three truffle celebrations in Acqualagna during the year, but the most famous is dedicated to the white truffle. This fair takes place from the end of October through to mid-November, with thousands of guests attending yearly from around the world.
Truffle and Potato Festival, Pietralunga
Before people understood what the truffle was, it was often referred to as a 'smelly potato'. It's perhaps no surprise, then, that one of Umbria's biggest truffle celebrations combines the two.
The Truffle and Potato Festival takes place in Pietralunga every year in mid-October. Along with other local events, this celebration is a chance for people to try some of the region's best produce.
Truffle Experiences in Italy
Fancy harvesting the truffles for yourself? Many places offer the experience, including truffle hunting in Le Marche that allows you to pick the truffles for yourself in the stunning countryside near Ascoli Piceno, a renowned area that has truffles almost all year round. You can also try truffle hunting near the Tuscan hills that surround San Miniato.
A lot of excursions offer lunch and wine tasting opportunities, so this is an excellent activity for anyone looking for authentic and memorable experiences while on their Italian holidays.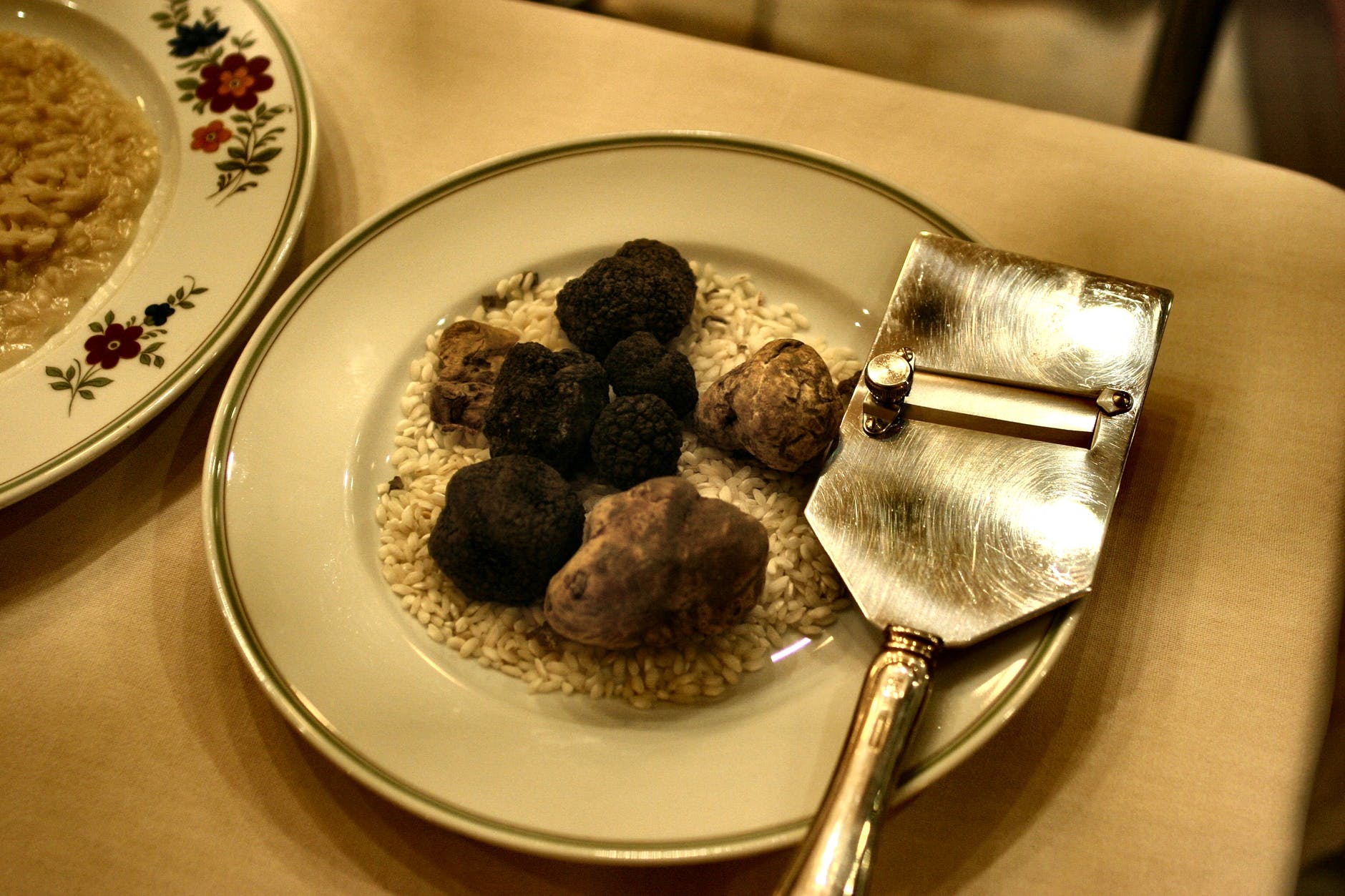 We hope this blog has inspired you to explore Italy's incredibly produce during your next break! If you're looking for a place to stay, why not discover our beautiful range of luxury villas in Umbria, perfect for a traditional Italian escape.