Top tips for Tuscany
Posted on 6 August 2015 in Italy, Tuscany
Sun, sea, rolling countryside, authentic cuisine… Tuscany has everything you need for a perfect Italian getaway! If you're thinking of planning a holiday away to Tuscany, these top tips will give you a little insight into its plentiful offerings from eating out to getting about: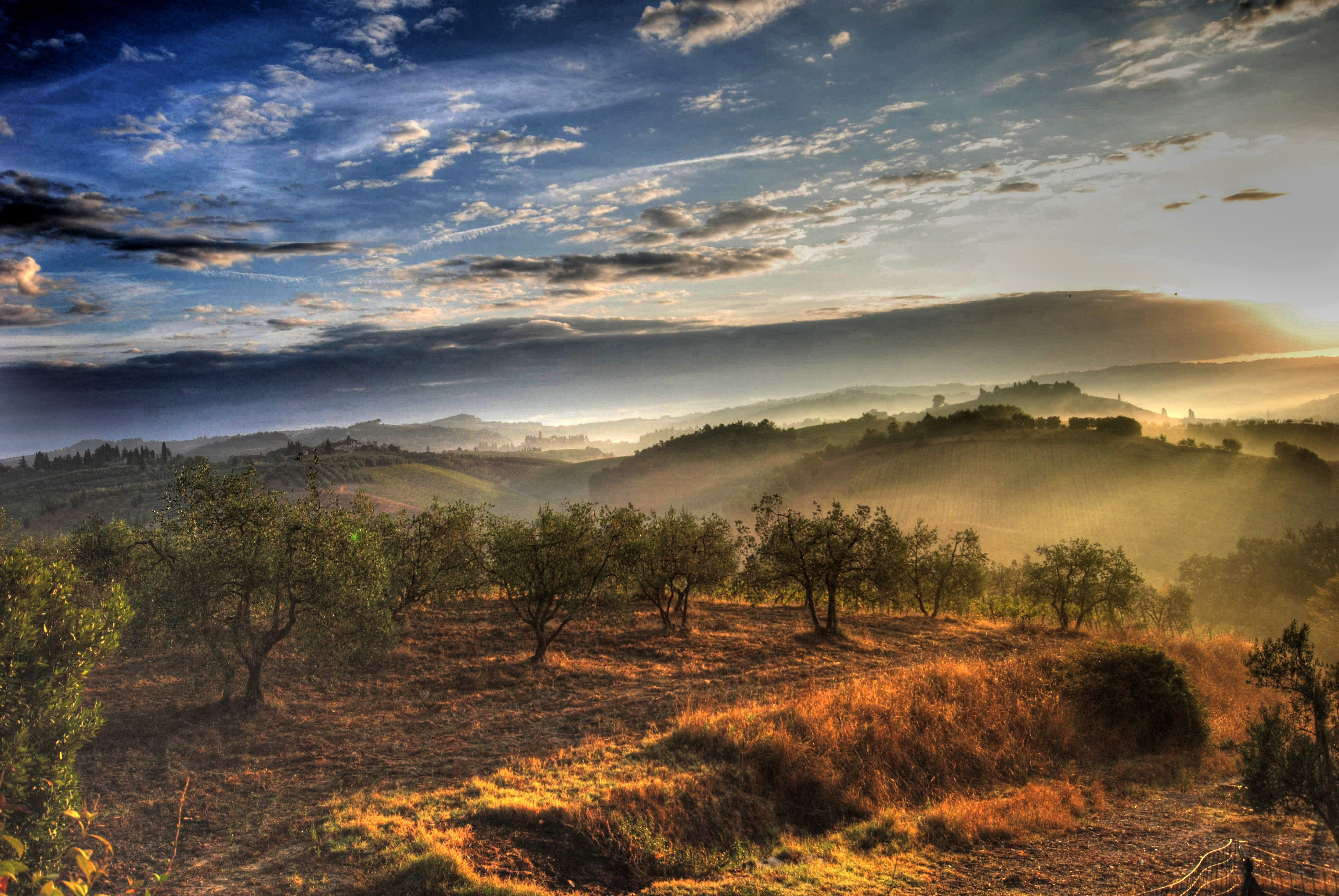 Dine 'family style' when you eat out
There's no need to restrict yourself to one dish when you can all share the wonderful food experiences with one another; a selection of starters such as bruschetta and olives make the perfect locally sourced starting point. This makes the entire meal more communal, providing a great conversation topic for all and extending your palette to the many delights Tuscany has to offer.
Embrace the local leisurely pace
Relax and take a breath, if you're spending the day strolling around local markets, chat to the locals and pick up tips on the surrounding area, they will know it better than anyone! Or indulge in a day lounging around the pool in one of our luxury Tuscan villas guilt free, then head out for a fine meal, eating in no hurry as it is the Tuscan way for the table to be yours for the entire evening.
Get out and about
How about getting out exploring by renting a car, whether it's for one day or for your entire trip? This will give you a whole other world of freedom to explore the quaint villages and beyond. If you're a history lover there's plenty to see and learn about their cultural heritage, from fortress topped hillsides to artisan industries. The sightseeing is equally appealing for a road trip, with wildlife, plentiful shorelines and picturesque vine-covered hillsides.
Get prepared for your road trip, bring a picnic!
Take advantage of the fresh local produce such as fresh bread, fruit, olives and wine, a great, fun way to dine out. This means you have the freedom of time to eat whenever you'd like, and you can choose the view of your own personal picnic restaurant.
Indulge in Tuscany's famous wines
Last but certainly not least, the fine Tuscan wine. Well known for their reds in particular, tasting the wine is a must-do. Be it in a restaurant alongside a meal or on a wine tasting experience, where you can learn all about the passion, love and care involved in every bottle. Not only will you get to sample the beautiful wines but each winery is packed with a variety of history, art and naturally, spectacular sights. What more could you ask for?
Tuscany's great appreciation of good food, wine and company form together to build a perfect picture of a holiday – book your luxury Tuscan villa today to relish in all their delights!
Image: Francesco Sgnoi under Creative Commons