The Smallest Kingdom in the World
Posted on 16 February 2023 in Italy, Sardinia, Seaside Holidays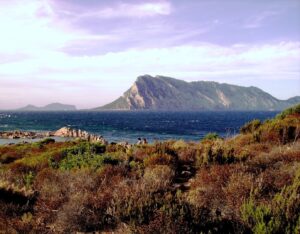 Located to the north-east of Sardinia, not far from Olbia, is the island of Tavolara, one of the Mediterranean's best kept secrets and the smallest kingdom in the world.
This majestic limestone island reaches a height of 565 meters above sea level and is clearly visible to anyone arriving at Olbia with super views when landing and taking off. Only 5km long and 1km wide, the name has been given due to its' table shape (tavolo meaning table in English).
The charm of the island of Tavolara is not only in the beauty of the sea and stunning coves, but also in the history that is intertwined with a legend.
See all our properties on the stunning island of Sardinia here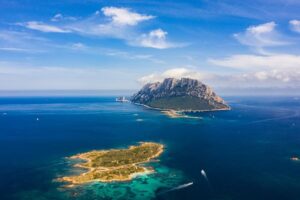 At the end of the 18th century Giuseppe Bertoleoni left Genoa on a small pleasure boat in search of a place to live. He reached the Archipelago of La Maddalena where he married two women. One day in 1806 he decided to divide his family leaving his first wife on the island of Santa Maria and reaching the island of Tavolara with the second, where he settled permanently.
In 1836 the King of Sardinia Carlo Alberto di Savoia landed on the island and presented himself as "King of Sardinia" and it seems that on that occasion Bertoleoni promptly replied "I am the king of Tavolara".
While the Bertoleoni reign only lasted a century — in 1934, Tavolara was officially annexed by Italy — the royal family still carries on its role as protector of the island by ignoring the mass tourism and chasing away speculators hoping to get a slice of the island.
Antonio, one of Giuseppe's descendants, could be mistaken for a simple fisherman but he is quite literally the King of Tavolara.
"We are a real royal family," King Bertoleoni says. "Even Queen Victoria of England, when she heard of us, sent a photographer in a boat to take a picture of Tavolara's royal family for her collection. And I think it must still be somewhere at Buckingham palace," he adds by way of proof.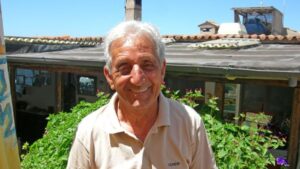 King Antonio now runs one of the two restaurants on the island along with other royal family members. "Da Tonino" is open during the summer season should you like a brush with royalty.  There is a ferry that leaves Porto San Paolo and takes around 25 minutes to arrive at La Tavolara.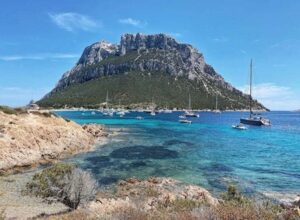 See all our properties on the stunning island of Sardinia here