The Extraordinary 'Living Nativity' at Vignacastrisi
Posted on 9 January 2014 in Uncategorized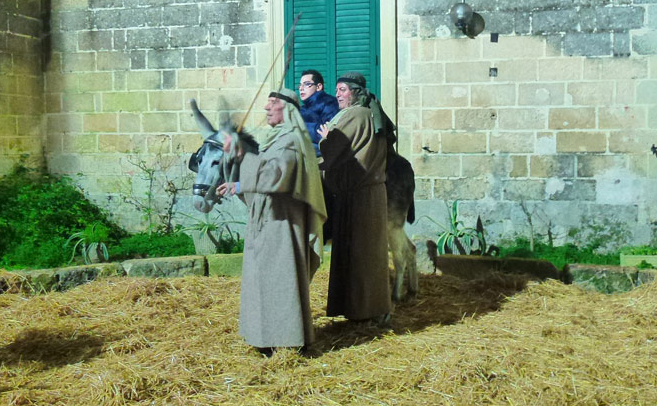 The people of south Italy are famed for their warmth and kindness. The festival of the Presepe (nativity) held in Vignacastrisi during late December and early January is one of the many examples of the extraordinary community spirit that runs high here.
Every year, the villagers come together to create one of the largest living nativity scenes in the region. It is a truly incredible sight, and the whole village is used as the set. The streets are turned into pedestrian access only and are carefully lined with candles and flamed torches. Houses and businesses open their doors to reveal specially created grottos containing a range of human characters from old-style craftsmen, shepherds and farmers to the roman elite of the period.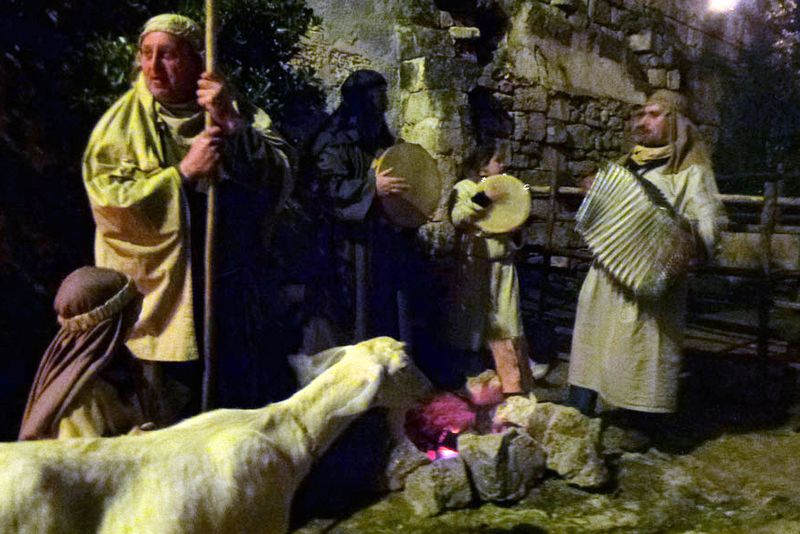 The villagers themselves are dressed in old biblical clothing and at every turn one is greeted by a shepherd, goat, donkey, roman guard, musician, carpenter, weaver or blacksmith. Roman guards roam the streets with prisoners in rags pleading "Ho fatto niente" (I did nothing). Street musicians with accordions, drums and castanets wander through the alleyways.
In the main square, the 18th century Palazzo Guglielmo (YouTube video) transforms itself into a roman palace, complete with emperor and servants. The large courtyards of adjacent buildings become wash-houses and kitchens. Small hamlets reveal carpenters hand carving wooden furniture and sculptors working with clay.

On the roadside ironsmiths forge metals, field workers grind hay and prisoners peer through the railings of their basement dungeons. Grottos with old style bakers and cheese makers provide nibbles for the spectators as they weave their way enthusiastically through the streets.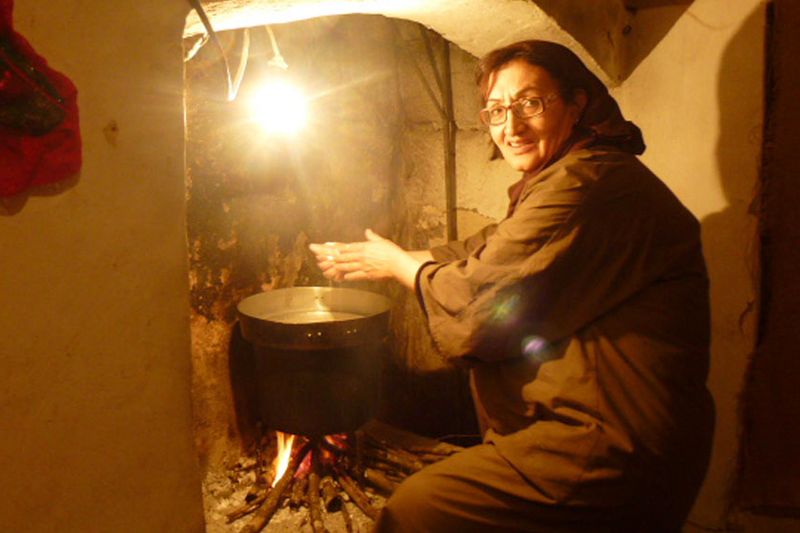 The warmth and welcome from the villagers radiates throughout the evening. The night air, normally with a chill at this time of year, is brimming with exhilaration and anticipation. The atmosphere is one of joy and celebration. Walking through the village, one becomes completely immersed in the scene. It is easy to forget the problems of the world when so much joy and comradeship are present. One leaves Vignacastirisi with a feeling full of hope and pride at the human spirit. If ever there were a Christmas celebration to truly instill a sense of joy and peace, it is the exceptional community of Vignacastrisi and this dazzling display of the living nativity.