Italian folk stories brought to life in new film Tale of Tales
Posted on 21 June 2016 in Italy
A new fantasy film, Tale of Tales, has now been released in UK cinemas, bringing to life the folk stories of 17th century writer Giambattista Basile. It stars a host of international actors including Salma Hayek, Toby Jones, John C Reilly, Shirley Henderson and Vincent Cassel.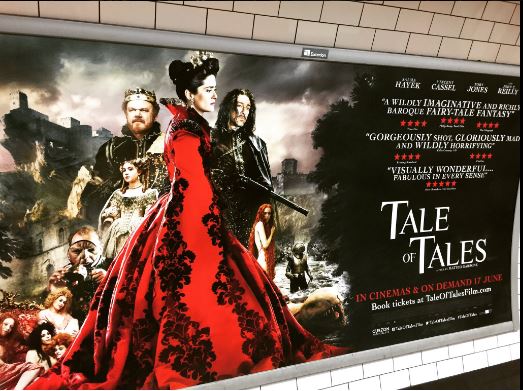 Although he inspired the modern fairy tale works of Hans Christian Andersen and the Brothers Grimm, and has been labelled as the 'Italian Shakespeare', Basile's tales have been largely forgotten in comparison, until today.
A former soldier to the Doge of Venice, Basile penned more than fifty stories telling of the exciting adventures of kings, queens, giants, dragons, magical beasts and more. As they are so complex, just three have been selected by the film's director, Matteo Garrone, and interwoven together: a queen who longs for her own child, a pair of ageing sisters who wish for youthful beauty, and a king who marries off his daughter to an ogre.
Having previously directed the award-winning mafia film Gomorrah and the TV satire Reality, Tale of Tales makes for another left turn for the director, who said he was delighted "to work on a fantasy film that lurches into horror".
Filmed in Italy, the film is in fact Garrone's first in the English language, though he is still undecided on whether making it in English rather than Italian was the correct choice. It has, however, picked up great reviews from critics regardless, with the Telegraph calling Tale of Tales "a fabulously sexy, defiantly unfashionable readymade cult item".
If the film tempts you to discover more about the world of Basile's stories, our Italian villa holidays offer the authentic Italian experience and act as a great base for you to explore the country from.
Watch the official trailer below (note: this film has been rated 15):
Image: Jessie Cave/Twitter