Syracuse to celebrate its popular St Lucy's procession this December
Posted on 23 November 2015 in Sicily
Together with Palermo's celebration of Santa Rosalia and Catania's celebration of Sant'Agata, the procession of Santa Lucia, or St Lucy, is one of the most important traditional events in Sicily, and is to be celebrated once again throughout the city on December 13th.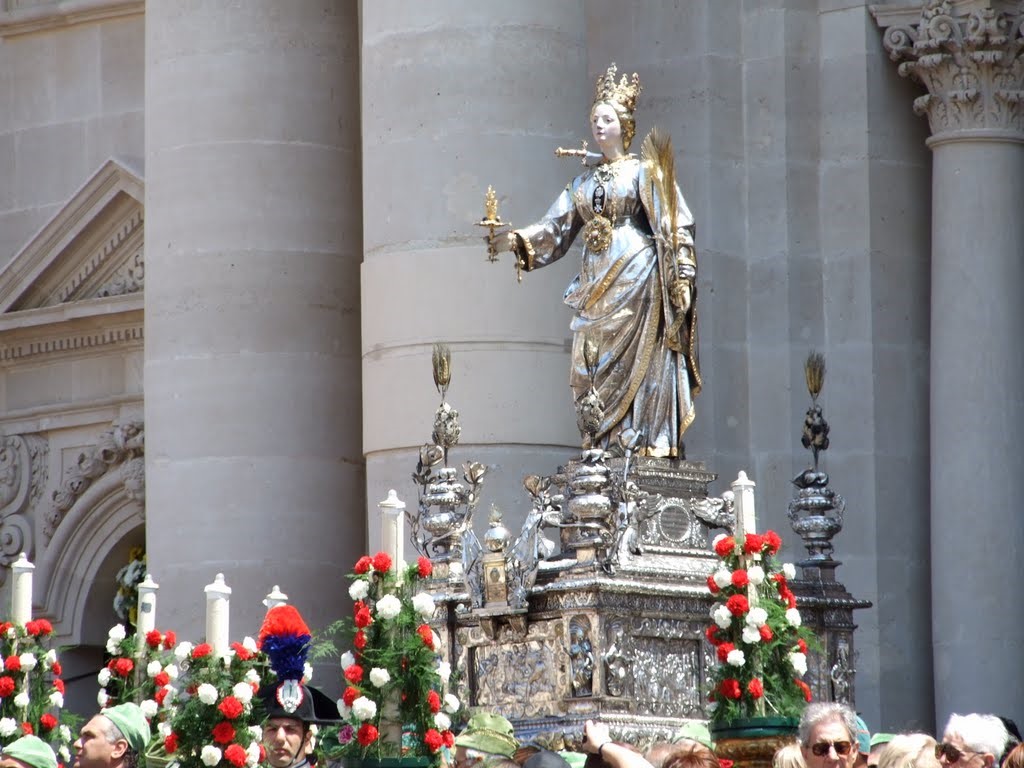 St Lucy is known as the martyr of Syracuse, and is therefore celebrated every year. The celebrations begin in the afternoon, when her silver statue, usually kept in the cathedral all year round, is taken out to the Piazza Duomo, which will already be crowded with people waiting for the procession. Following an initial firework in the square, the statue is then carried out by the men of the brotherhood of the "green berets" to the Arethusa spring, with the procession also including the archbishop and carabinieri in dress uniform. After reaching Arethusa spring, the statue procession then heads to Porta Marina and the Umbertino bridge before reaching its final destination, the basilica in Piazza Santa Lucia.
As well as the formal procession, people of the town carry candles and walk before and after the statue, alongside a marching band, which accompanies the procession with music. Upon reaching the basilica, people then go to touch the statue, asking for its protection. Seven days later, another procession follows, where the statue is then taken back to its usual home, the cathedral in Ortygia.
Alongside the procession, there is also a special market held to celebrate the occasion, situated near the Piazza Santa Lucia. Here you can enjoy some low cost shopping and browse the stalls, which sell products such as clothes, toys, and sweets.
Traditions and customs such as this are what make holidays to Sicily so special – we've definitely fallen in love with the Sicilian way of life!
Image: Salvo Canizzaro, available under Creative Commons