Summer Cocktail Concoctions Featuring Fine Italian Wine
Posted on 10 July 2017 in Italy
Now that summer is upon us, there is nothing we love more than sipping a delicious cocktail in the sunshine (particularly if we're by the pool on holiday or relaxing on the beach)! Whether you're patiently waiting to head off on your holidays, are days away from jetting off, or have just returned, we have some delicious recipes for you to enjoy so that you can keep your spirits up. Whether you like the richness of red wines or the freshness of white's, we've got a recipe for everyone!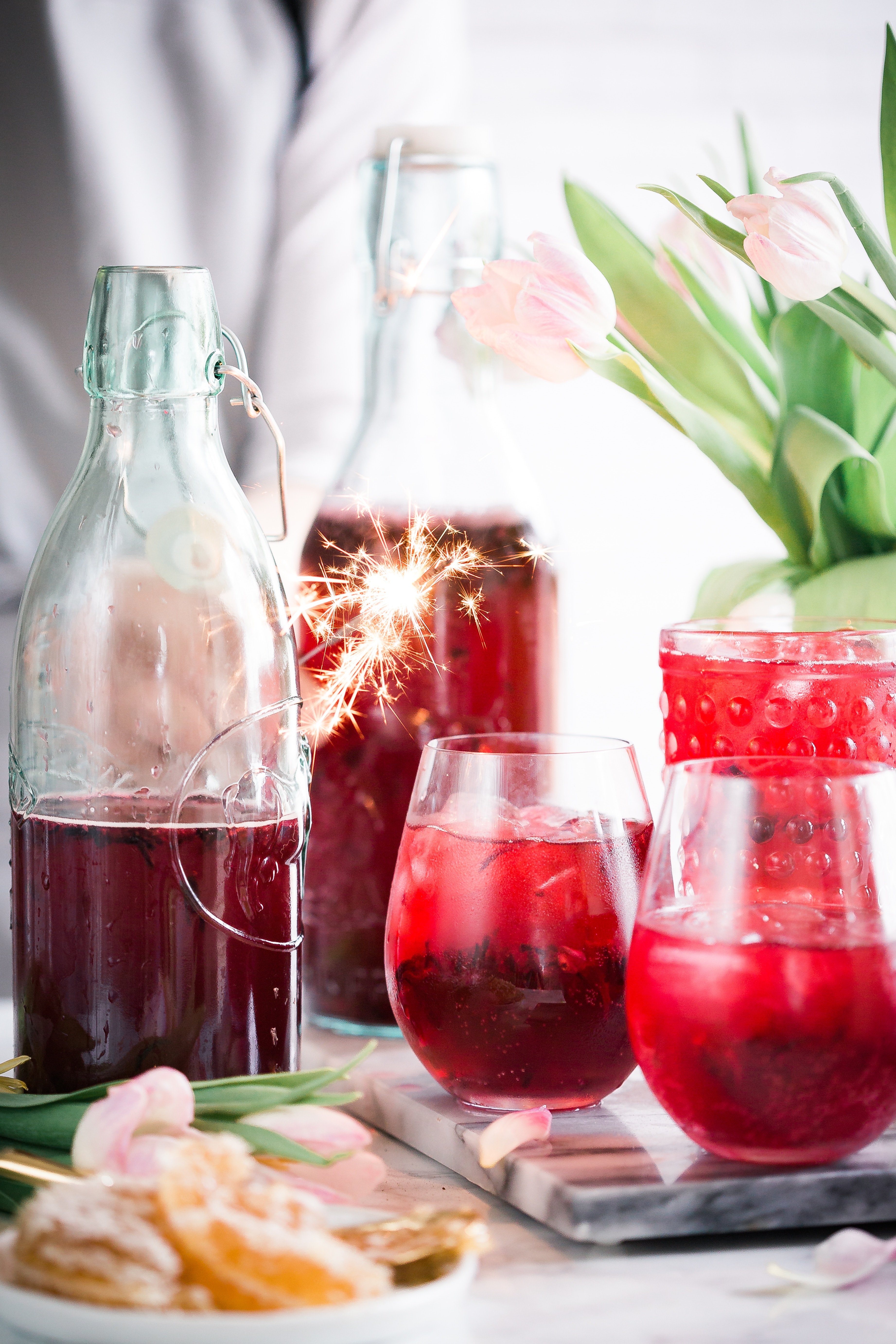 Sangria
Although traditionally a Spanish classic, sangria is a staple all year around, and with a twist of Italian wine, is simply divine! The recipe is very simple and easy to make – perfect for a dinner party!
Ingredients:
½ apple – chopped into small cubes
½ orange – cut into thin slices
3 tbsp. brown sugar
200ml orange juice
80ml brandy
1 bottle of Italian red wine
Ice
Method:
Chop up all the fruit and pop it into a jug, pour in the orange juice, brandy and red wine then give it a little mix. It really is that easy! Serve this at the table with a wooden spoon (handy for the fruit) and some small tumbler glasses.
Tisana
Tisana is the white wine alternative of sangria and is so fruity, refreshing and indulgent. You can mix it up as much as you like opting for rose if you'd prefer or adding in your favourite fruits to make an adults fruit salad!
Ingredients:
½ apple – chopped into small cubes
100g strawberries – chopped into small cubes
½ mango – chopped into small cubes
150ml orange juice
150ml lemonade
1 bottle of Italian white/sparkling wine
Method:
Again, the method couldn't be easier. Chop up all the fruit and place it into a large glass bowl or jug, then add the liquid contents and stir! You can even prepare the fruit a few hours in advance and let them soak in wine before serving for an extra indulgent treat.
Tip: You can turn this into a child-friendly version by simply replacing the wine with more juice/lemonade!
Glamour Girl Martini
This is a simple and elegant drink that is super fruity and perfect for a ladies night! You don't need to be a cocktail pro to prepare this one, and the recipe can easily be doubled, tripled or quadrupled if you want to make a bigger batch for you and your friends!
Ingredients:
125ml Italian white wine
50ml peach schnapps
50ml cranberry juice
Ice
Method:
Pour the wine, cranberry juice and peach schnapps into a cocktail shaker with a few cubes of ice then shake to your heart's content! Pour the contents into a sophisticated martini glass and enjoy!
Tip: You can turn this into a frozen glamour girl by simply popping all the ingredients (including the ice) into a blender!
Claret Punch
The claret punch offers a fruity twist on a glass of red and is perfectly refreshing – pair this with an evening watching the sunset, and you'll have the ultimate romantic setting.
Ingredients:
125ml Italian red wine
1 tbs. lemon juice
25ml Orange Curacao
1 tsp. sugar syrup (or to taste)
Method:
Fill a glass of your choosing with crushed ice (we recommend a classic red wine glass), then add the wine, lemon juice, curacao and syrup, give it a little stir and taste. Add more syrup if you'd like a sweeter alternative, then garnish with a slice of orange and a whole strawberry!
Red Wine Berry Spritzer
We've all heard of a white wine spritzer, but a berry blitzer is really something else. Fruity, rich and simply divine, this is a recipe you'll come back to every summer!
Ingredients:
125ml Italian red wine (a sweet one if possible)
125ml berry flavoured sparkling water (or lemonade)
A handful of frozen berries (e.g. blueberries/raspberries)
Ice
Method:
Place the frozen berries and a small amount of ice into a glass and pour over the wine and sparkling water. Give the liquid a stir and pop in a straw then you're ready to go!
Which of these cocktail recipes will you be giving a try whilst staying in one of our Italian villas? Let us know, we'd love to see your photos!