Sicily celebrates San Giuseppe with delicious pastries
Posted on 24 March 2015 in Italy, Sicily
The festival of San Giuseppe (St Joseph in English) was recently celebrated in Italy on March 19th, and is Italy's first festival of Spring as well as the date of the country's Fathers' Day.
Sicily celebrated the festival in the way they know best – through delicious food – baking delicious spongey pastries, known as Sfince di San Giuseppe, to celebrate the occasion.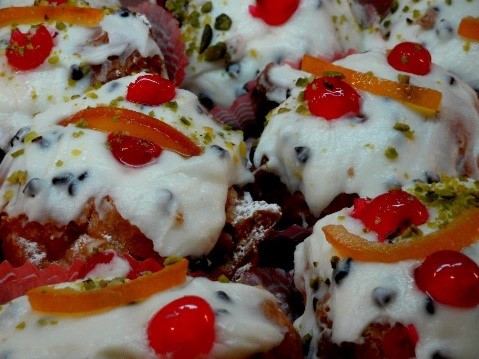 Derived from the Latin spongia and Arabic isfang, both translating to sponge, the Sfince is actually a kind of sweet pastry fritter, though it resembles a sponge in both its shape and its soft consistency. Said to date from Roman times, today the pastry is served with many deliciously Sicilian ingredients such as ricotta cream, ground pistachio, and candied orange rind, decorated with a cherry on top. It is enjoyed not only by the people of Sicily, but is also loved throughout Italy and across the world.
If you'd like to visit Sicily and sample all that its unique cuisine has to offer, take a look at our apartments for rent in Italy and book the holiday of a lifetime!
Image: SiciliaFan