104-year-old woman sees the sea for the first time
Posted on 12 August 2016 in Italy, Puglia
The secret to long life, according to 104-year-old Maria Bernacchi from Milan, is working hard and surrounding yourselves with great friends. Our hearts couldn't help but melt when we found out that Maria was able to make her lifetime wish of seeing the sea come true. Being lovers of the sea here at Essential Italy, especially on our southern Italy holidays, we couldn't believe it when we found out the news.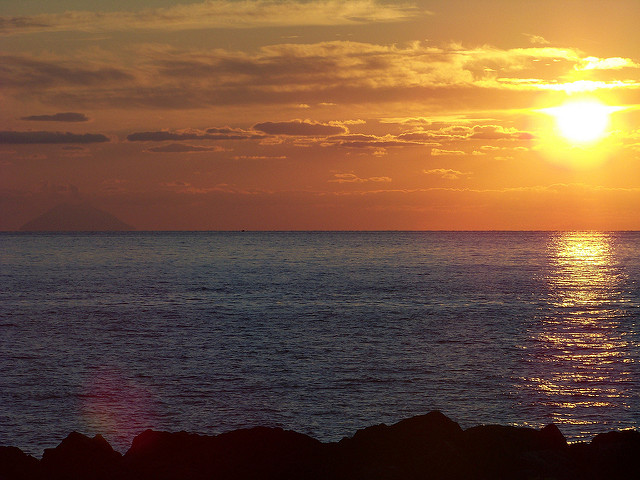 Maria and her carer Liliana are having a well-deserved holiday in Italy. Maria bought her first swimming costume for the special day and on Tuesday afternoon she made her way to the shore, with a handful of friends.
Commenting on the crystal blue waters of Italy, Maria said: "Seeing it was a satisfaction, a joy for the heart, and putting my feet in it was astonishing."
Maria and Liliana have now decided to extend their holiday with Maria commenting:
"Now that I've discovered the sea, I never want to leave it again."
Residing in Milan for 78 years, Bernacchi shared her home with her husband Achille before he sadly passed away 20 years ago. She spent most of her life working in factories but nowadays Maria barely leaves the house. According to Maria Italy is like being in paradise, where "the air is good".
Maria is still a dreamer, with three wishes she intended to cross off her bucket list. One was moving to a home, better adapted to her needs. The second is meeting Pope Francis, who is her favourite pope, and lastly visiting the seaside, and we are ecstatic that Maria was able to achieve this.
One of our favourite coastal towns is the Polignano a Mare in the Southern Italy region of Puglia. Perched in amongst limestone cliffs the little town overlooks the glistening water. The town is historic, with narrow alleyways nestled in-between a maze of houses. The town boasts breathtaking views across the Adriatic Sea.  It is believed to be one of the most important ancient settlements in Puglia, with a long and vibrant history.