Sarah's Sardinian Paradise
Posted on 7 November 2010 in Sardinia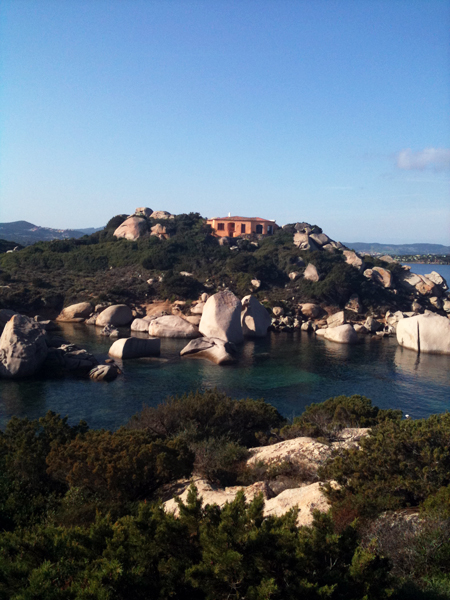 Late autumn in Sardinia can sometimes mark the beginning of a rather wet and windy winter, so imagine my joy this November morning to be greeted by a glorious blue sky and a warming sun. I was on my way to Casa dell'Aquila (one of my favourite properties at any time of the year), when I remembered a small cove nearby that I'd not visited in a while – accessed between magnificent granite rocks, Juniper bushes and Strawberry trees.
This tiny sandy bay surrounded by some wonderful rock formations, with nothing but the gentle lap of the water on the beach and the scent of the Machia mixed with the sea air, makes it a heavenly secret place. Shoes and socks off and trousers rolled up to my knees, I began paddling along the shore. I was even contemplating a quick swim, but I'm not as hardy as Helen who stoically took a dip in the North Sea last week!
On my way back, I met a couple of tourists half-way through the bushes. They asked me if there was anything worth continuing for. I replied 'absolutely nothing for miles!' Technically I didn't really lie – there's miles of secret beaches – so rather reveal where this magic is to be found, I encourage you to get exploring and find your own secret spot.