Sarah's 5 favourite dishes in Sardinia
Posted on 31 January 2012 in Uncategorized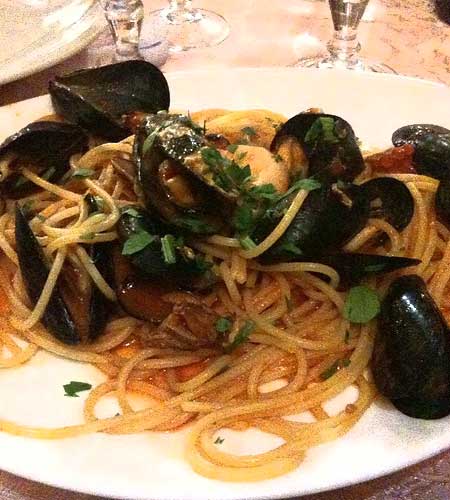 Spaghetti allo Scoglio by anapeps.
Zuppa Cuata – a Sardinian version of lasagne with bread soaked in mutton stock, layered with lots of cheese and baked in the oven.
Spaghetti allo Scoglio – pasta with a delicious mixed shell-food sauce including prawns, crayfish, mussels, octopus, clams and much more. 
Puligioni – ravioli filled with cheese and spinach and served either in melted butter infused with sage or in a tomato sauce.  In Gallura, the most northerly region of Sardinia, it is traditional to put a tiny amount of sugar in the pasta dough  making them slightly sweet. 
Porcetto – crispy roast sucking pig – the islands most traditional second course. 
Seadas – large raviolo-type pastry filled with cheese then fried and eaten hot with melted honey.