Rubbish Naples
Posted on 28 February 2008 in Uncategorized
Ian writes: Last weekend I was down in the Naples area. The main news in Campania is the rubbish collection crisis. On the outskirts of Naples there are mountains of rubbish piling up. The problem is that the government cannot decide where a new incinerator should be located. All three of the proposed sites are fighting to keep it away from their respective doorsteps. Another example of the Italian State's inability to push through laws which are not popular – in fact the Naples crisis is one of the main reasons why Prodi fell from power.
On the day of arrival there were strong winds and the flying rubbish was like confetti in the air – quite romantic and spectacular until you realised it was plastic bottles and nappies flying past the car window!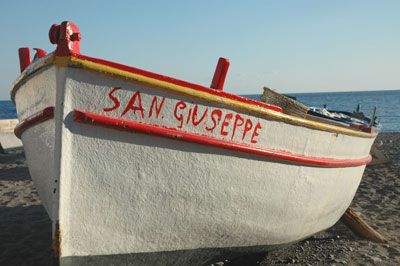 Having said this there does seem to be some light at the end of the tunnel – even while we were there we saw signs of the mess being cleared up. Also the main tourist sites are spotless. Positano was cleaner than my living room and the centre of Naples was immaculate.
The purpose of the trip was to see some new properties and they were certainly worth the time. Le Capanelle is a group of seven wonderful apartments close to Sant'Agata sui Due Golfi. Internally some of the best I have seen in this area and there is a pool to die for.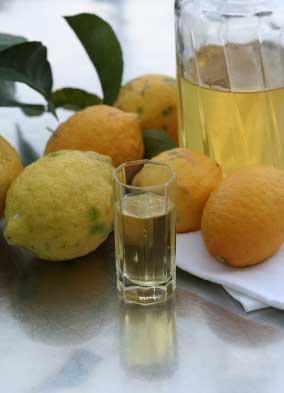 Limoncello Recipe
8 lemons
1 litre of water
1 litre of pure alcohol
1 kilo of sugar
Boil the water and sugar until all the sugar has dissolved. Peel the lemon peel into the alcohol. Be careful only to use the lemon part (the white is bitter). Leave for 48 hours. Mix all together and place in freezer. Drink it very cold. Salute!
Many thanks to Hotel Oasi Olimpia who put me up and as always provided wonderful hospitality. Also to Carmen for her friendship and enthusiasm. And finally, big congratulations to our colleague Amalia on the birth of her daughter Maurizia.