Planning our 2011 holiday in Italy
Posted on 8 December 2010 in Uncategorized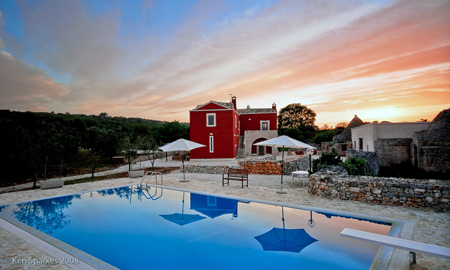 Helen writes: As things quieten down here for the festive break, I like to turn my mind to where my family may like to spend our summer holiday in 2011. So I've been looking through options that Essential Italy can offer, bearing in mind the following criteria:
I have a very easily pleased husband; he just wants to be away from his desk, with family, somewhere in the sunshine with a cold beer[s] and/or glass[es] of wine. Minnie, my sixteen year old, is less easy-to-please (understatement of the decade). Given the choice she'd opt for Sardinia, but I feel a change may be on the cards as we've done this trip for the past four years. Imogen, my very easy going ten year old, is happy as long as everyone else is; and Ollie (aged six) just tags along. He doesn't get consulted – but this is something I assume is common to families with more than two children in a holiday party – the 3rd, 4th etc. can't be consulted as this makes the job next to impossible.
So here's what's on my short list for 2011.
Sardinia options
A return trip to Porto Rafael with friends and family. This was our choice for this year's holiday, and has been our location for the past four years. We travel with another family and take three houses between us. Minnie and her adolescent mates have a house of their own which worked exceptionally well for all concerned (close enough to the adults to keep an eye on them, but far enough away for us to get some sleep while they turn into nocturnal creatures). Accommodation: Casa Wasa, Casa Gallo, Villa Rafael, although in previous years it's been La Torretta which worked equally well.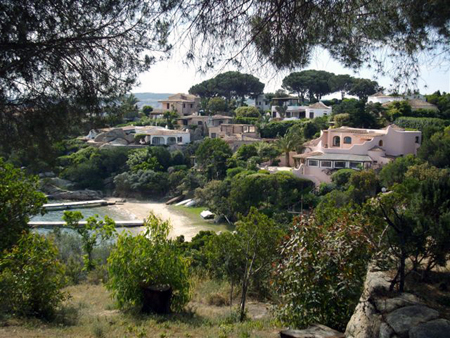 Puglia options
I'd really like to have a week in Puglia. On my list is Lalapanzi, a great family property, where everyone has privacy and the sixteen year old fuss pot can have a mate with her. The beach isn't too far away, and there are some lovely towns where they can 'passagiate' in the evenings before dinner. The fact my sixteen year old is my first consideration is beginning to worry me…is this normal? But I digress…
Masseria Cupina (see top picture) makes the short list because it's a beautiful house and the pool is fabulous. And again the beach is a short drive and the pretty town of Ostuni is close by for shops and restaurants. Choices, choices.
Tuscany options
Casa Geremia is in a wonderful postion and offers great comfort, and although the Tuscan coast isn't quite up there with Sardinia's, it's great for for a day trip. The older kids would certainly enjoy Lari is a really pretty village with restaurants and bars. We could also easily access Florence, Siena and of course Arezzo which is a personal favourite Tuscan town. The sixteen year old year old can have a mate along with her too.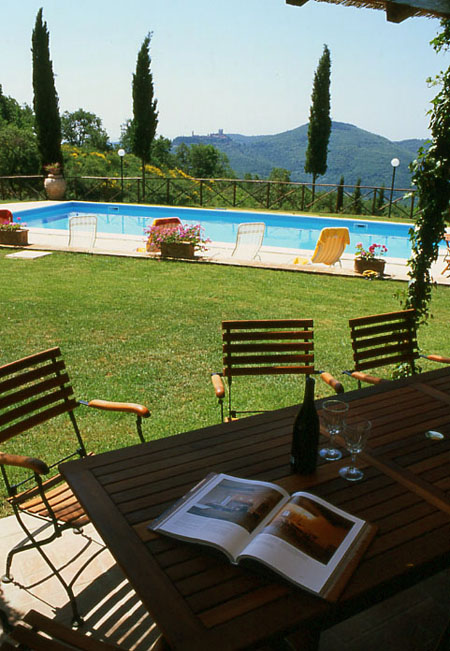 We've also stayed in San Martino previously and it was a very successful holiday. It's close to my brother and his kids and we can have another family join us, as well as a friend for her highness.
Sicily options
It would have to be Villa Scozilia. It's simple, rustic accommodation, but in the heart of Sicily, and the extensive grounds are truly beautiful. There's a pool that's absolutely huge, and a tennis court too. Should keep the younglings happy. Sleeps ten at a push, so with sofa beds her ladyship would be agreeable too.
Umbria options
The very lovely Fontefaggio stands out as the best choice for our particular requirements. If we go for this one, I'd invite my parents as they would have the space to escape from us. I always feel very relaxed at this property, and I'm assuming this would rub off on the rest of the family too; teenagers included. Well maybe.
So plenty to choose from…