Ostuni prepares to celebrate major religious event Feast of San Biagio
Posted on 27 January 2016 in Puglia
Every year, on February 3rd, towns all over Italy celebrate the Feast of San Biagio, who is the patron saint of wild animals and those who suffer from throat afflictions, rising from the legend that he saved a boy from choking on a fish bone. One of the best celebrations of this special day is held in Ostuni, a beautiful city in Puglia.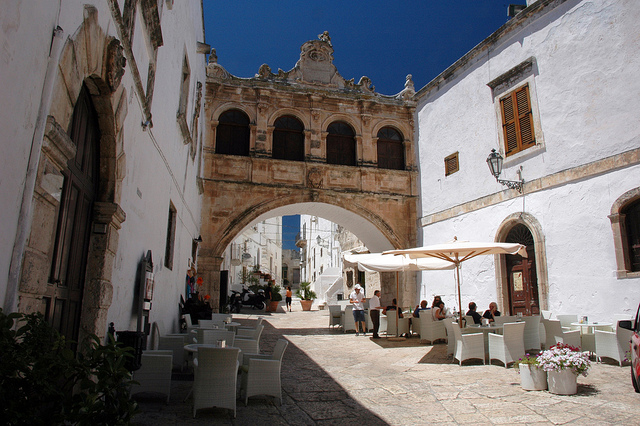 Often known as the 'White City', the city gets its nickname from the several whitewashed buildings that fill the city, and looks even more idyllic from afar, nestled between three lush green hills. Though it appears to be a quiet town, Ostuni hosts several celebrations every year, with the Feast of San Biagio perhaps being its most famous. If you're looking to join in with the festivities, Essential Italy has a great selection of villas in Puglia for you to choose from.
Thousands of pilgrims from all over Puglia and even Italy flock to the town for the celebrations, making their way down the winding paths of the "selva" to the Sanctuary of San Biagio, with some even walking barefoot. The walk to the sanctuary alone is incredibly special, taking in views of the unspoilt natural scenery, Mediterranean vegetation and traditional monastic buildings. Upon arriving at the Sanctuary, the thousands of pilgrims all attend a special mass, with the Sanctuary's landscape making the ceremony only more unforgettable.
The small towns and villages you'll discover all over Italy host a number of special religious celebration days every year, most often celebrating a patron saint, so no matter when you decide to travel to Italy, you'll gain a real insight into how religion has helped create a history and a culture.
Image: Pug Girl, available under Creative Commons