Number of Blue Flag beaches in Italy rises
Posted on 18 May 2015 in Abruzzo, Italy, Puglia, Sardinia, Sicily, Tuscany, Umbria
Italy is already well-known for the high quality and diversity of its stunning sandy beaches, and there is yet more good news for the Italian coastline as more Italian beaches than ever have been awarded the highly-regarded Blue Flag status by the international Foundation for Environmental Education.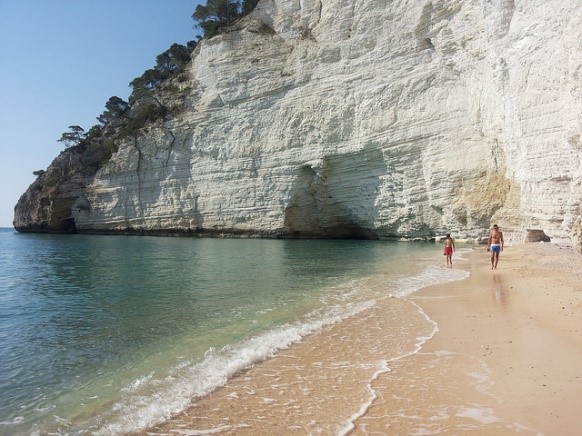 Blue Flag status is awarded to a beach if it satisfies the criteria for environmental factors such as cleanliness, sustainability and water quality, making Blue Flag beaches some of the cleanest and highest quality beaches around.
Italy now has 7% of the world's Blue Flag beaches, a huge percentage of the global total and a testament to just how superb the country's beaches really are. With 280 beaches throughout Italy awarded the Blue Flag status for 2015, this number is up on 2014, when the country had 269 Blue Flag beaches, and 2013, when it had 248.
Liguria leads the way as the region with the most Blue Flag beaches, with 23 in total, followed by Tuscany with 18, Marche with 17, Campania with 14 and Puglia with 11. Abruzzo, Sardinia, Lazio and Veneto also boast a high number of Blue Flag beaches, with 8 each.
If you'd love to visit Italy and fall in love with its wonderful beaches, visit our website for a great selection of Sardinia, Sicily, Puglia, Umbria, Tuscany and Abruzzo hotels and villas.
Image: Irene Grassi, available under Creative Commons