Monteriggioni's Slow Travel Fest: intriguing travel in Tuscany
Posted on 28 September 2015 in Italy, Tuscany
From the picturesque rolling hills to the ancient pilgrim route Via Francegina, brand new event Slow Travel Fest will have it covered, encouraging and inspiring us to take in the stunning Italian region of Tuscany in new ways – without any wheels whatsoever.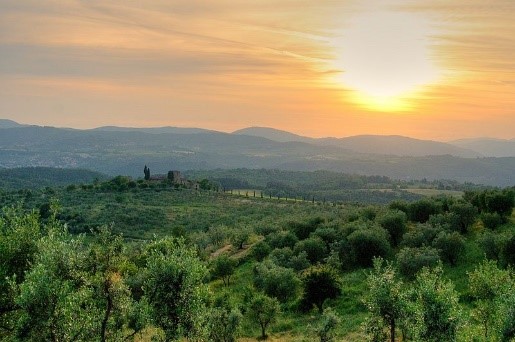 Slow Travel Fest is currently the only festival in Italy dunning from October 9-11, with the majority of activities starting from the small medieval town of Monteriggioni, a short distance from Siena, which will include walks, talks and much, much more.
One of the stand-out events of the festival is a unique 'Deep Walking' experience, conducted by its inventor Luca Gianotti, where meditation and connecting with nature as you stroll through the hills by night promises a unique and mentally and physically stimulating experience. Visitors can also have a go at Nordic Walking, an extremely efficient method of walking said to burn up to 45% more calories than standard walking.
From Monteriggioni you can take part in group excursions where you can meet like-minded people or follow special routes created especially for the festival which allow you to take in Tuscany at your own pace. These routes are designed for visitors to discover some of Tuscany's hidden towns and villages and unearth some of the region's little-known beauty spots.
Visitors will also be able to enjoy some incredible tales told by those who have been on some of the world's most exciting and amazing walks. For instance, Darinka Montico will tell the story of how he walked the length of Italy without any money, relying on the kindness of strangers for hospitality, while Alfredo Covelli will present his documentary 'With Real Stars Above My Head', charting the story of how he managed to climb several Himalayan mountains while suffering from worsening multiple sclerosis.
Book one of our Tuscany holiday villas today to begin your adventure exploring the beautiful landscapes, tasting the wonderful food and, of course, meeting the fantastic and friendly people.
Image: Aleferrini, available under Creative Commons