Lucca enjoys a month of celebrations with the September Lucchese
Posted on 16 September 2015 in Italy, Tuscany
Every September, the thriving Tuscan town of Lucca comes to life with festivals, celebrations and fun, dedicating a whole month to bringing the city's people together in an event known as the September Lucchese.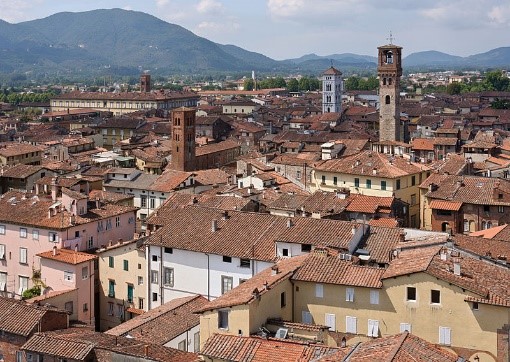 The biggest attraction of the Lucchese is the huge amusement park that comes to the Piazzale don Baroni every year. Located just outside the city walls, the amusement park draws thousands of people of all ages with traditional fun such as dodgems and roller coasters.
Throughout the streets you'll also discover food stalls serving up local delicacies, traditional markets selling artisan handicrafts and agricultural fairs. You shouldn't miss trying the sweet speciality that comes with this time of year in Lucca, frati, delicious fried and sugar-covered doughnuts.
September 14 also sees the traditional celebrations for the Holy Cross. On this day, a procession leaves from the Basilica of San Frediano, throughout the streets of the town to the cathedral, paying homage to the Holy Wooden Cross. Each member of the system carries a luminara, Italian candles and lamps, creating a lit-up street parade.
For an unforgettable time on your Tuscany holidays, the September Lucchese is sure to be an event to remember!
Image: Myrabella, available under Creative Commons