La Perdonanza Celestiniana
Posted on 26 August 2015 in Abruzzo, Italy
August is a time when the Italians like to take their holidays and celebrate cultural events, and therefore many of the events held in August are traditional or religious. They give you a great opportunity to immerse yourself in local culture and experience the less tourist based aspects of Italy.
La Perdonanza Celestiniana translates to The Pope's Pardon, otherwise known as the Festival of Forgiveness, and runs over the 28th and 29th of August in L'Aquila, the capital of Abruzzo, celebrating its 721st annual event this year.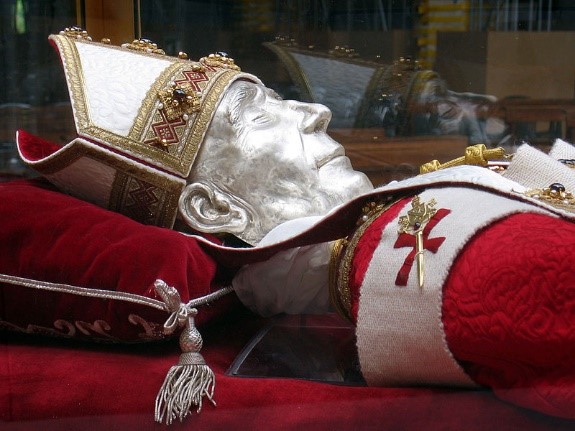 The historic festival has a candle lit over the Civic Tower in Palazzo Margherita – this is called the Fire Morrone and marks the beginning of the festival on the 23rd August. The main festivities commence on the 28th August, celebrating the forgiveness that was given by the Pope Celestine in the form of the forgiveness bull in 1294. This was forgiveness of the people's overindulgence – granted to those who 'truly repented and confessed'. The bull symbolised peace, solidarity and reconciliation, and it lies within the Ballisca of St. Mary Collemaggio beyond the Holy Door, which is opened on the 28th. The citizens of L'Aquila take great pride in protecting the sacred document and preserving traditions with this celebration.
The festivities continue throughout the two day event, with the biggest attraction being an incredible parade of around 1000 costumed Italians, bringing the Bull of Forgiveness from the town hall back to the Ballisca of St. Mary Collemaggio. The historical costumes on those mounted upon horseback are made up of rich and vibrant colours, proving a spectacular sight for all.
The Holy Door is left open for anyone wanting to repent their indulgence until the final event on the 29th, where the door is ceremonially shut until the next year.
Why not visit the Pardonanza Celestiniana whilst staying in our holiday villas in Italy and experience the colourful, cultural parade in celebration of the Bull of Forgiveness!
Image: Ruggerophillipo under Creative Commons