Italy to display over 5000 artefacts seized from looted haul
Posted on 4 February 2015 in Uncategorized
Over 5000 ancient artefacts have been seized by the Italian police in a haul worth over €45 million, allowing them to be appreciated by the public for the first time.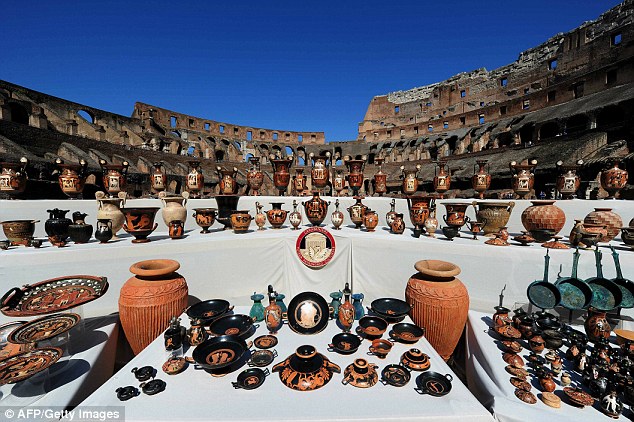 Culture Minister Dario Franceschini has called it the 'largest discovery yet' of stolen and looted artefacts, with the total salvaged at 5,361. The artefacts were found during the dismantling of a Swiss-Italian trafficking ring, following an investigation into the activities of art dealer Gianfranco Becchina, with the items discovered in several warehouses in Basel, Switzerland, ready to be sold to countries across the world with forged authenticity certificates.
Becchina and his partners originally uncovered the artefacts in a series of unauthorised, illegal digs, with plans to profit from the findings. This story finally has a happy ending, however, as the state has announced that it will display all of the recovered artefacts to the public for everyone to appreciate.
The collection includes jewellery, statues, vases and frescos and each item dates back to between the 8th century BC and the 3rd century AD, making the recovered items extremely valuable finds and an important addition to Italy's history and culture.
Italy is a fascinating country steeped in art, history and culture and there are plenty of ways to explore this, from captivating museums to stunning, untouched ancient ruins. Discover all of this and more staying in one of our apartments in Italy and fall in love with all that this stunning country has to offer you!
Photo credit: Daily Mail
Source: TheLocal.it