Discover Why Italians Are Some of the Healthiest People in the World
Posted on 28 June 2017 in Uncategorized
According to the recent study, the Bloomberg Global Heath Index, Italians and the citizens of the country have the longest life expectancy out of 163 countries around the world, with Iceland following in second, and Switzerland in third. The study was in relation to life expectancy, health risk, malnutrition and the availability of clean drinking water. Many Italians are living to the incredible age of 100 and some are reaching even older, the credit of the remarkable age is down to a great healthcare system, an influx in doctors and the colourful and nutrient-rich diet. Italy is surrounded by five seas, while inland it has a diverse and fertile soil. In addition, they receive glorious sunshine most of the year. It is no wonder their diet and lifestyle is desired and loved by the rest of the world.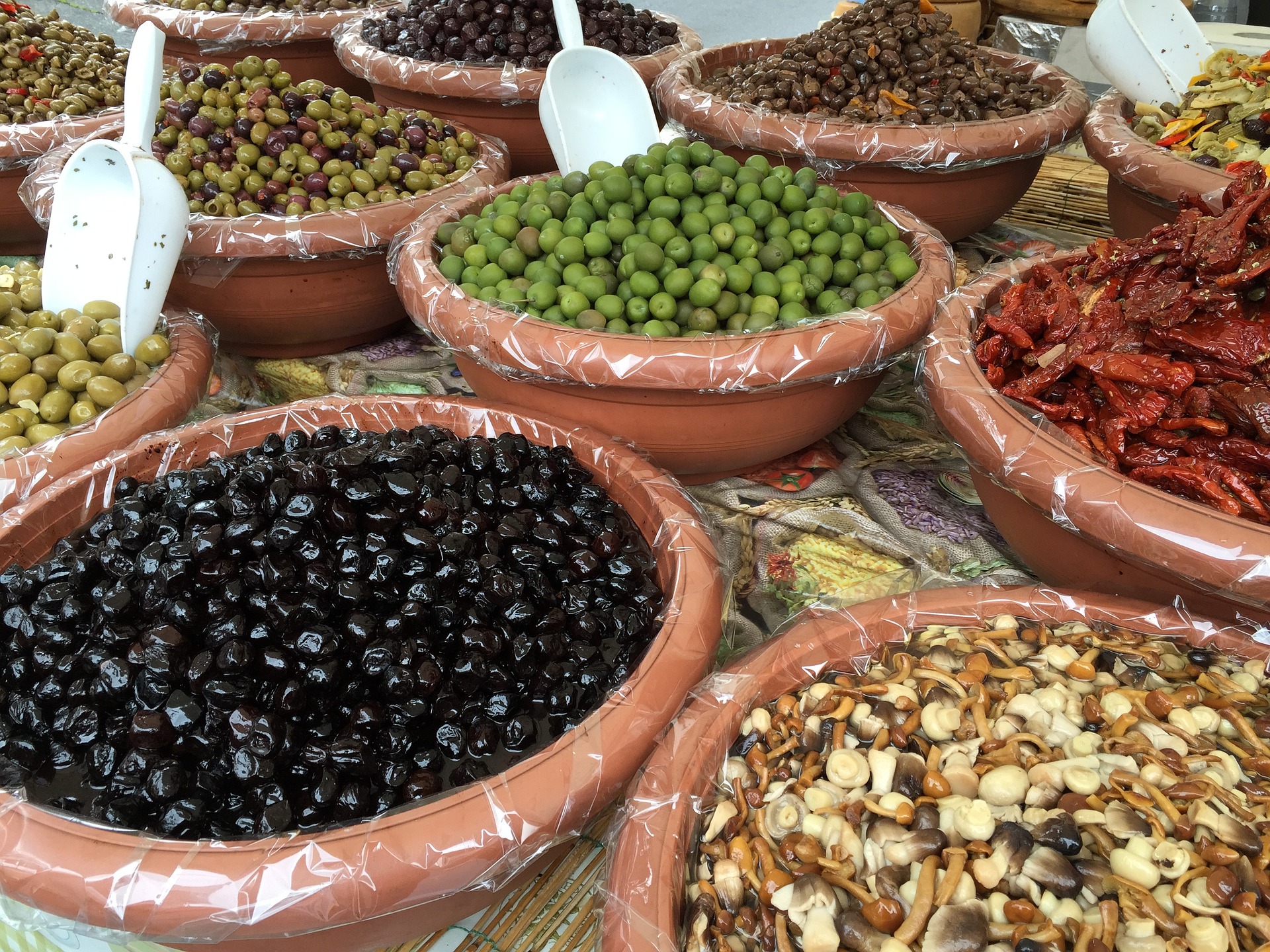 Cooking from Scratch
Italians are known to cook their meals, whether it's a light snack or a dinner party dish, from scratch. Cooking from raw ingredients takes more time, but the standard and taste of the finished meal makes it worth it. You will know exactly what has gone into the dish and can alter recipes to suit your preferences. If you don't like too much garlic, you can leave some out, or if you like cheddar rather than parmesan, you can use it instead.
The Ingredients
Italians cook and have access to fresh, whole foods that are in their rawest form; these are unprocessed and straight from the ground or sea. There is a plethora of produce that is locally grown, locally caught and locally produced in Italy, the variety and quality of the foods is supreme. Typically, items come from a stall situated at the entrance of a farm or from a market in the town, the need for large supermarkets is kept to a minimum when there are so many fantastic growers and sellers around.
The Meal
Italians savour a meal, they enjoy it rather than quickly eating as a fast fix to fill a pang of hunger. Not only does more time go into the preparation and ingredients, but it also goes into the eating. There's no rush, meals are shared with families and friends at a slow pace and with a relax atmosphere. Meal times are a celebration of the food and of the people you are sharing it with. They tend not to eat their meals in front of a television, and instead focus on the tasty supper in front of them.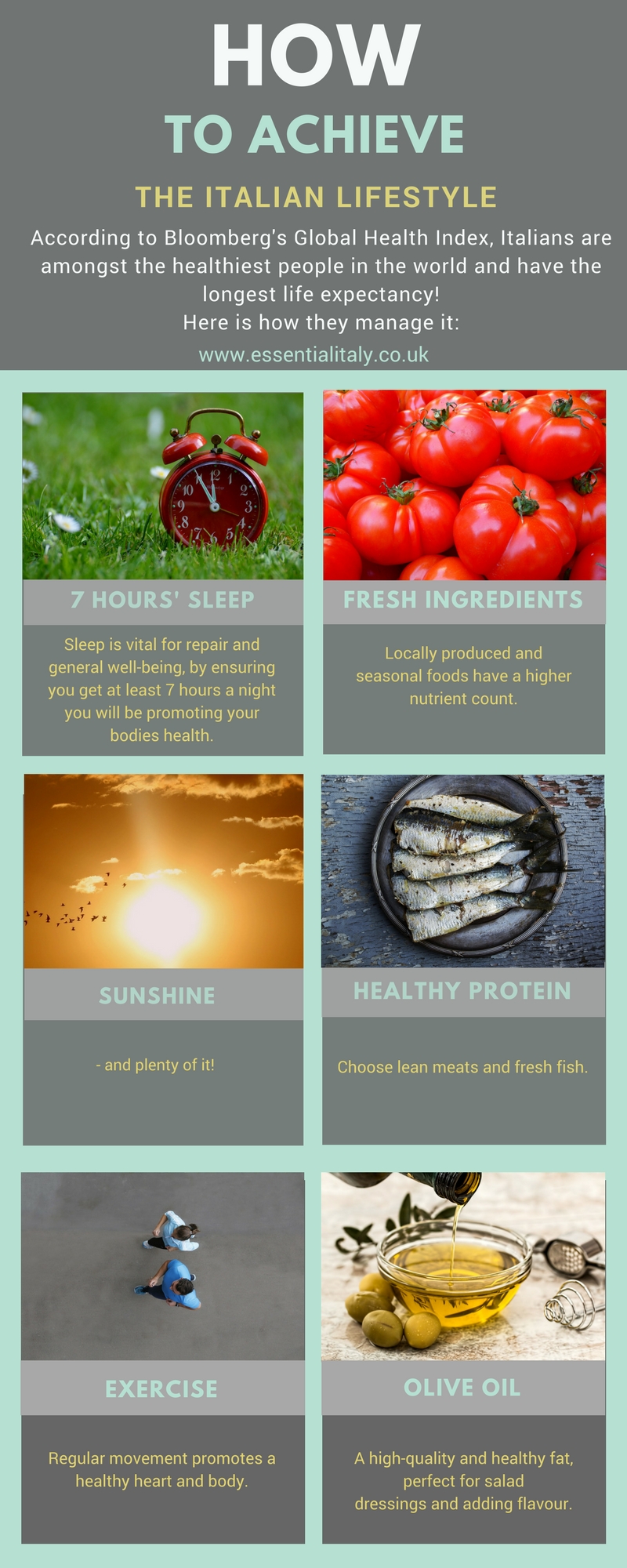 Do you have any healthy lifestyle tips that are influenced by the Italians or that you picked up while staying in your luxury villa in Puglia? Let us know, we would love to hear them!
Please include attribution to https://www.essentialitaly.co.uk/ with this graphic.