Getting to Know the Wines of Abruzzo
Posted on 19 April 2016 in Abruzzo
Italy is not often recognised for the pure simplicity of its home-grown wines, and yet the beautifully alluring, ruggedly mountainous region near our Abruzzo villas provides visitors and wine lovers from further afield with a wealth of enjoyable, unfussy wines.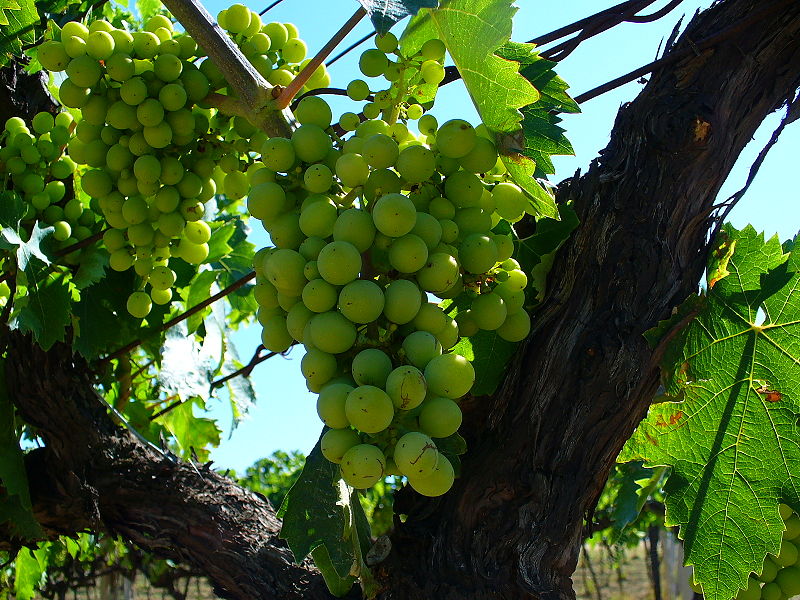 We will endeavour to shed some light on the fantastic wine that is produced in the region, so that you can have the right bottle on the table come lunchtime at our villas in Abruzzo!
Abruzzo's region can be broken down into the three main, historical Denominazione di Origine Controllata, or DOCs (Destination of Origin), they are as follows: Red Montepulciano d'Abruzzo and white Trebbiano d'Abruzzo, the third DOC of Controguerra is also used for wines based on Montepulciano and other native grapes. However, a small proportion of Cabernet Sauvignon, Merlot, and Cabernet Franc is allowed in the blend of the Montepulciano.
The Red of Montepulciano
It's been known for people to become confused with the town in Tuscany whose outstanding Vino Nobile has also seen a strong rise to international recognition in recent times. The Montepulciano located in the Abruzzo region however, has a grape that has earned a significant following mainly thanks to the fruit-forward, complex yet approachable reds that are produced.
You can find a number of the best wines hailing from the Teramo area, where a single Denominazione di Origine Controllata e Garantita or DOCG (Designation of Origin and Guaranteed) exists for Montepulciano d'Abruzzo Colline Teramane. Furthermore, some classic rosé wines – known as Cerasuolo – can also be enjoyed under their own DOC designation.
The region saw a restructuring of the wine classification system recently, which, as a result, has offered up a number of interesting, high-grade sub-zones for the wines of Montepulciano, such as Alto Tirino, Terre di Casauria, and Terre dei Vestini.
The White of Trebbiano
The Trebbiano grape used to produce the white wine from the Abruzzo region is known chiefly for its light, dry and easy drinking wines that provide the drinker with subtle citrus flavours.
Thanks to the success and popularity of the Trebbiano, winemakers have evolved some interesting wines from the "authentic" Trebbiano d'Abruzzo grape, which many have related to Apulia's Bombino Bianco; a delightful wine if you can acquire it. After a few years these wines can be made into a wine of prodigious character and complexity.
There are as many as eight Indicazione Geografica Tipica or IGTs (
Typical Geographic Indication) wines that exist in the region, including the four most prevalent, Colline Frentane, Terre di Chieti, Colli del Sangro and Colline Pescaresi wines.
Whatever your preference of wines, there's sure to be a drop to suit you, your meal, and your occasion at our accommodation here in Abruzzo, so why not contact us to find out more today?
Image: Peter Forster under Creative Commons.